'Law & Order: SVU' Season 21: The Finale for the Season Was Supposed to Include Elliot Stabler's Family
Many loyal Law & Order: SVU fans have been waiting to see Detective Elliot Stabler (Christopher Meloni) and his family return to our television screens. Now that it's been announced that Stabler is getting his own spinoff series, this could mean big things for fans in the future.
Fans finally get an Elliot Stabler spinoff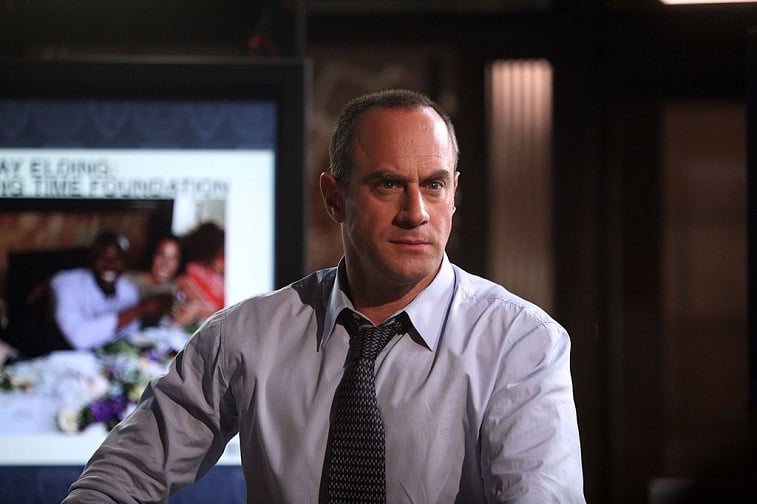 Stabler was a huge part of the SVU world for over a decade. Some fans think he made the show everything it is and it was hard for some viewers to accept the series without him. Luckily, fans got their wish because Stabler will be back in his own spinoff. The new Dick Wolf drama series has been given a 13-episode order with NBC, according to Deadline.
What will the new show be about? Fans will get to see an NYPD crime unit led by Stabler. It's the first series to come through a deal between Wolf and Universal Television. We will most likely get to see more of Stabler's family, and they've always been a huge hit with fans of SVU.
Could Elliot Stabler and Olivia Benson finally reunite?
The new show could be part of the Law & Order franchise, so of course fans want to see Olivia Benson (Mariska Hargitay) and Stabler reunite. Fans are hoping for a well-deserved reunion between the two as well as a number of crossover episodes to really bring back some nostalgia. This long-awaited reunion is something fans can't stop calling for.
The original finale of season 21 of 'SVU' was supposed to include Stabler's family
According to TVLine, Stabler's wife and his son were going to return for the planned finale for the season. The last few episodes of season 21 couldn't be shot because of the coronavirus (COVID-19). Production was halted and episode 20 held the place of the finale instead, although it wasn't supposed to be that way.
Executive producer Warren Leight told TVLine that Stabler's wife Kathy Stabler (Isabel Gillies) and their "troubled son" were supposed to be brought back for the finale.
"We were hoping to bring back [Stabler]'s wife and troubled son — in part to tee up his return," Leight revealed. It isn't known whether he is referring to Dickie, who would be an adult by now, or his brother Elliot Jr.
Could Kathy and her son return in a future episode in season 22?
It isn't yet known whether Kathy and her son will return for a future season. We can only speculate, but it would make sense that she would return for season 22, since Stabler is supposed to be getting his own show. We'll hopefully see a lot more of the Stabler family in a new light since everyone's grown up now, except for Elliot Jr., that is.
Fans hope to see Elliot Stabler and his family sooner rather than later. They were such a huge part of our lives on the series for so many years, it only makes sense to bring them back.