'Law & Order: SVU': Sergeant Tutuola Was Supposed to Get Married, but There's a Change of Plans
In 'Law & Order: SVU', Sergeant Fin and his fiancé, Phoebe Baker, were supposed to get married, but they change their minds about it.
In the season finale of season 22 of Law & Order: SVU, some interesting developments took place. Sergeant Odafin "Fin" Tutuola (Ice-T) was supposed to marry his fiancé, Phoebe Baker (Jennifer Esposito), but there's a change of plans. We have all the details to know about the situation in the SVU finale.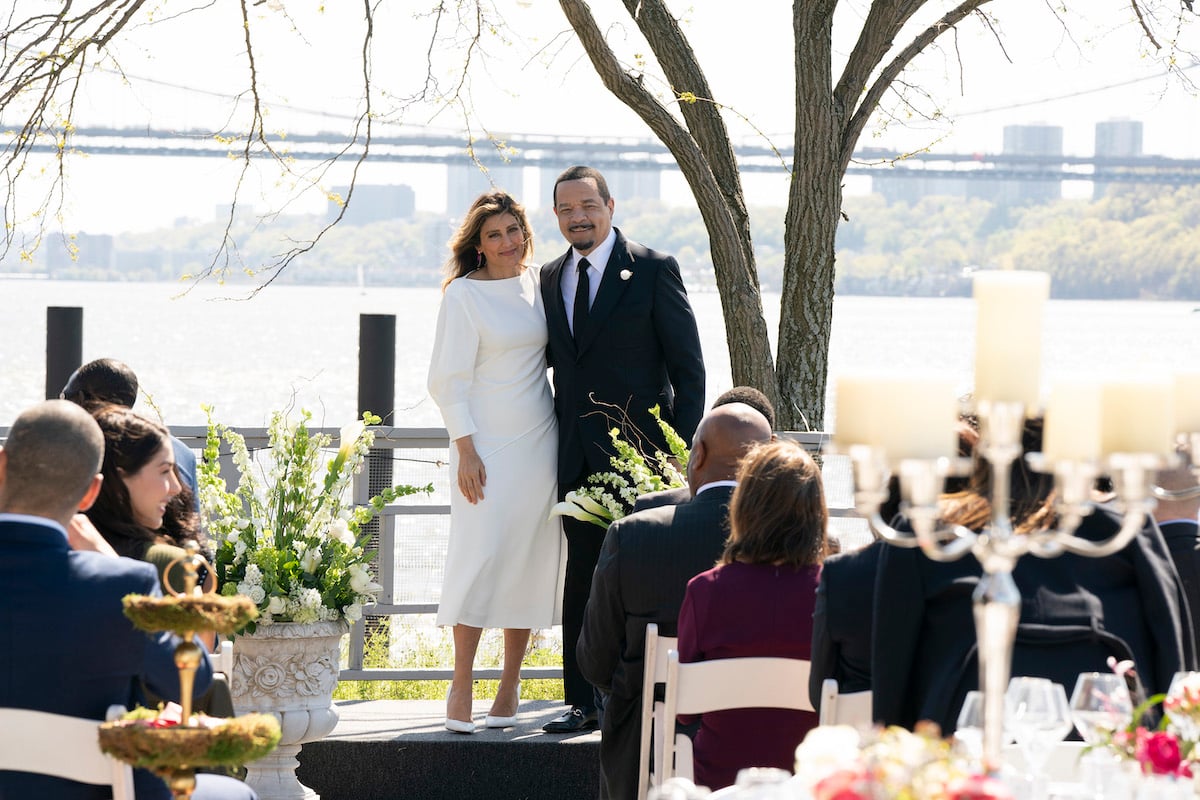 Sergeant Fin and his fiancé, Phoebe Baker in 'Law & Order: SVU'
As of season 22, episode 4, titled "Sightless in a Savage Land," Fin has a new woman in his life named Phoebe Baker. She is a Vice Sergeant, and she and Fin were each other's first partners while working in the Narcotics division. They had a relationship at the time, but things didn't work out when Fin was not able to trust her, according to her Fandom page.
Phoebe made an appearance in season 20, episode 15 called "Brothel." At that time, Fin tried to rekindle the flame, but Phoebe wasn't going for it, as she was dating someone already.
But these two are back on, and it started again in 2020. In episode 4 in season 22, Fin shows Captain Olivia Benson (Mariska Hargitay) an engagement ring that he purchased for Phoebe. When he first goes to propose to her at a fancy restaurant New Year's Eve, Fin gets called in on a case when an Amber Alert goes out, so he isn't able to make things official just then. But he does ask her, and it happens off-screen. 
When Fin meets up with the other detectives for drinks, he says, "Uh oh, my fiancé wants me home." That morning he asked her to marry him in a positive turn of events.
In Season 22, Episode 16 of 'SVU', Fin and Phoebe have decided on a wedding date
RELATED: 'Law & Order: SVU': Fans Weigh in on if This 1 Beloved Character Were to Get a Spinoff
Related post url: 
In the season 22 finale, episode 16 calls "Wolves in Sheep's Clothing," Fin and his fiancé were going to make things official and tie the knot, talking to Detective Amanda Rollins (Kelli Giddish) on the phone telling her they are going to do it Memorial Day weekend. 
"We're gonna get it out of the way," Fin says while seated next to his wife with coffees. 
"Memorial Day weekend," Phoebe adds. "Friday."
"Congrats," Rollins says. "That's not a lot of time to plan a wedding."
They need someone to marry them, and Rollins recalls that Dominick Carisi Jr. (Peter Scanavino) has his minster's license, and Fin decides to get Carisi to officiate. 
Later on in the episode Fin reveals to Rollins that he and his fiancé have been "going at it" as Phoebe "keeps inviting people. Her sister wants a caterer, now a photographer. I'm trying to tell'em COVID's not over."
Fin was supposed to get married, but there's a change of plans
They find a wedding venue, and at the end of the episode, the people they care about wait for the expected bride and groom to arrive at an outdoor venue for the ceremony. They finally do show up all dressed up – Fin in a suit and Phoebe in a white dress.
But there's a change of plans, and the couple decides to not get married. "First off, Phoebe and I want to thank everybody for coming out," Fin says in front of everyone. "But I'm just gonna cut to the chase. We're not getting married today."
Everyone is confused, and Phoebe says, "No, don't worry, we're not breaking up. No, we just realized, you know, we have a good thing going so…"
"Why let the government spoil it," Fin says.
"Exactly," Phoebe replies. "So consider this our not getting married ceremony, but we still want to have a great evening with our friends and our family. And why let a free bar go to waste?"
Everyone claps, and the day turns to night. We see the happy couple surrounded by others, including Benson. Phoebe apologizes for them not telling anyone about their change of plans. Benson says to them, "Look, the most important thing is that you guys are happy," to which Fin replies, "We're OK. We're really OK."
Maybe these two will tie the knot in the future. We'll have to see how things play out.