'Law & Order: SVU' [SPOILERS]: A Familiar Face Close To Olivia Benson Returns in 2021
Law & Order: SVU has been full of beloved characters that fans have come to know, but they haven't all stayed on over the years. One of those characters was written off after an extremely difficult case, but he's since made an appearance to the delight of fans. Viewers will also be glad to know that this particular character is coming back for another episode in 2021.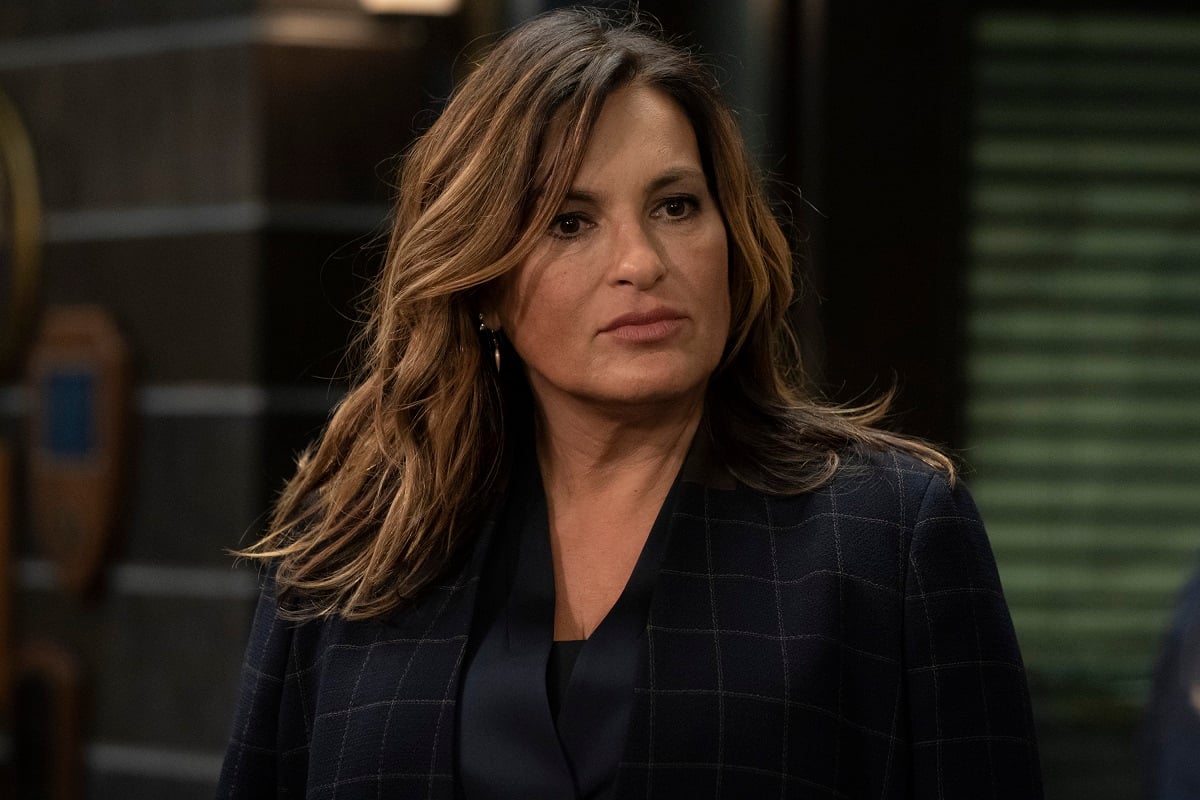 Rafael Barba played by Raúl Esparza is a fan favorite
When ADA Rafael Barba was written off the show, it was devastating for fans who have loved him for six years. Barba is played by Raúl Esparza, who happens to be friends with Mariska Hargitay, who plays Olivia Benson. According to his Fandom page, he left in season 19 after getting involved in a difficult case where he turns off life support to a child with MDDS. He's indicted on murder charges, but is eventually cleared.
Barba will return in 2021
RELATED: Mariska Hargitay's Virtual Reunion With Christopher Meloni Has Fans Excited
Barba was in the hit series starting in season 14 and he stayed on until season 19. After his departure, he did return for season 21, episode 13 called, "Redemption in Her Corner." He video chats with Benson for her birthday, and it's a touching moment between the two old friends.
The fan favorite will return in 2021 according to the official social media pages for the series. The post on Instagram features Barba looking out a window dressed in his usual classic look.
"We've already got something for you to look forward to. Barba returns to #SVU in 2021," the post is captioned on Instagram.
Barba returns for season 22, episode 4 as a defense lawyer, and he'll be highlighted in a big way according to the new promo trailer.
Why did Raúl Esparza leave 'Law & Order: SVU'?
Barba was at least able to say goodbye to Olivia Benson, but it was a heart-wrenching moment to watch them part. Why exactly did Esparza leave the series? He told Entertainment Weekly that he "felt like it was time to go." He also admitted that showrunner Warren Leight's departure in 2016 (he has since returned) was a part of his decision as well.
"I've done six seasons, I felt like it was time to go," Esparza revealed. "I had explored a lot of what I thought Barba was about. I just felt it was time to move on. I was also feeling like the role has changed over the years in a way that has been an interesting experience for me. Again, I'm a theater guy, so it's like having a script in front of you that keeps changing every time you go to do it. The learning process of how roles grow over a period of time with a series has been kind of fascinating, and I just felt I had reached the end of what I wanted to explore where they were writing."
There's a promo trailer for the next episode
It looks like Rafael Barba will be returning sooner rather than later. In the promo trailer for episode 4, which is slated to air on January 7, Barba will be going head to head with ADA Dominick Carisi, Jr. (Peter Scanavino) in the courtroom. The promo starts with Barba sitting down with Benson and Sergeant Fin Tutuola (Ice-T).
Fin says to Barba over coffee, "Liv told me you may consider doing defense work."
In another scene, viewers see Carisi asking Barba if he's "going for insanity" in regards to a defense. Barba replies with, "I'm going for straight-up not guilty."
We also get a glimpse of Carisi and Barba in the courtroom on opposing sides. "Mr. Barba is going to play on your emotions," Carisi tells the jury.
"Anyone have a problem with that?" Barba tells them.
It looks like the next episode of Law & Order: SVU is going to be epic. Barba will return and go head to head with Carisi in a courtroom showdown.