'Law & Order: SVU' Star Reveals the Funniest Cast Member Laughs 'All Day, Everyday'
Law & Order: SVU tackles serious issues. But that doesn't mean the cast members don't have fun behind the scenes. And in a recent interview, series star Kelli Giddish, who plays Amanda Rollins, revealed that Mariska Hargitay is the funniest actor on set.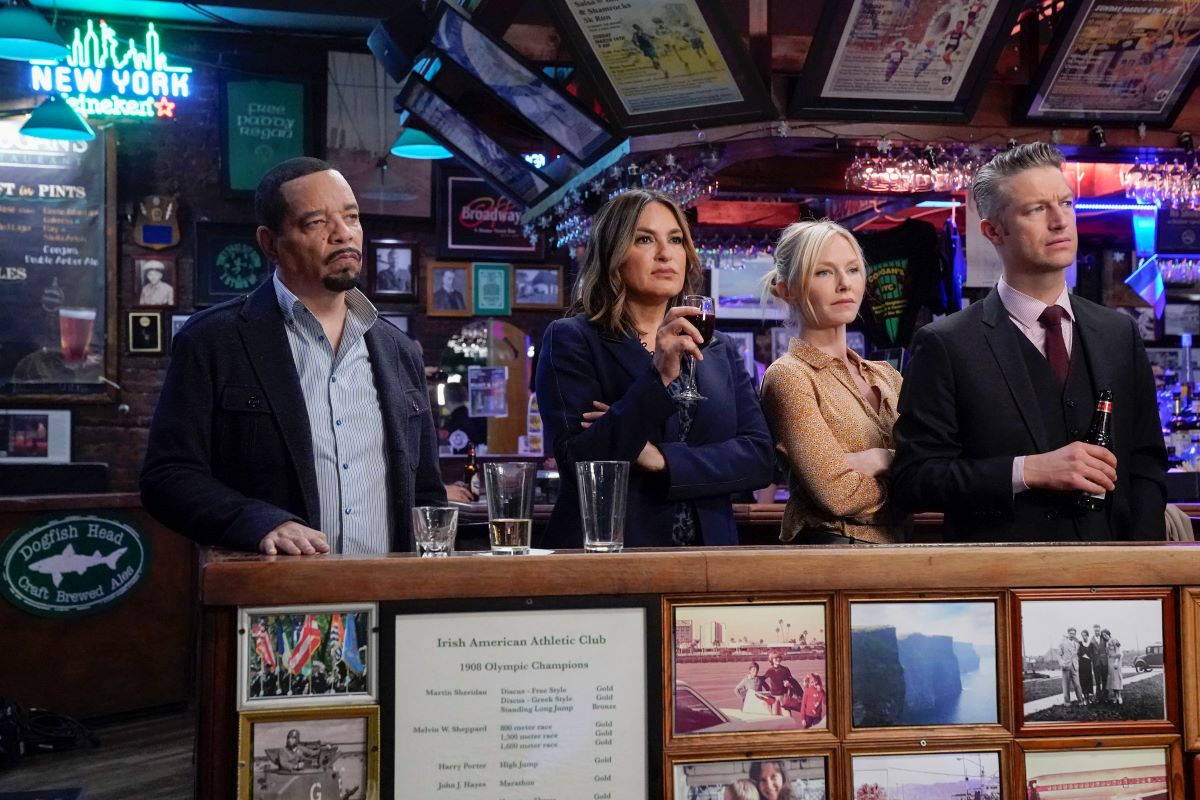 Kelli Giddish says Mariska Hargitay is the funniest cast member on 'Law & Order: SVU'
Law & Order: SVU is one of the longest-running series on TV. Hargitay, who plays Olivia Benson, has been on the series since it first premiered in 1999. And according to Giddish, the actor/producer is still one of the most positive and energetic people on set. And unlike her serious character, Hargitay is a ball of laughs all the time.
"Oh, God, she's a ball of energy," Giddish told Smashing Interviews Magazine. "And no one could understand how funny that lady is with what is actually portrayed on their TV because Benson's an empathetic, deeply concerned character."
"That's who she is in real life," she added. "But the other facet to her personality is that she's laughing all day every day."
There's a lot of laughter behind the scenes on 'Law & Order: SVU' reveals Kelli Giddish
One look at Hargitay's Instagram page, and it's apparent the Law & Order: SVU cast shares lots of laughs while filming. And in her chat with Smashing Interviews Magazine, Giddish confirmed how much fun everyone has. 
"We have a lot of fun," she revealed. "I was thinking that this morning when I was brushing my teeth. I was just thinking about the show. And we're doing the 500th episode right now."
"I kept thinking to myself how much we laugh on set," Giddish continued. "Not that the end is in sight, but I just laugh a lot at work. We crack each other up. We challenge each other, and that's something I really enjoy about our show."
Kelli Giddish says her scenes with Mariska Hargitay feel like magic
Giddish joined Law & Order: SVU in season 13. And since then, her character, Amanda Rollins, has become quite close with Hargitay's Benson. Their friendship has overcome quite a few hardships, noted Giddish. But ultimately, she thinks their bond is "super earned."
"It's not like Amanda just came in and started being best friends with Benson," she told Smashing Interviews Magazine. "It's been a rocky road. Now, to see two strong females like that really trust each other and really rely on each other has been a pleasure and really an honor to cultivate that relationship."
After all these years working together, Giddish and Hargitay have developed great on-screen chemistry. And Giddish admits she feels the most rewarded when filming with her co-star. 
"Those scenes are what I look forward to most in doing the show now because there's some magic that happens between me and Mariska, two strong women," the actor suggested. "It's what makes the show exciting to work on."
New episodes of Law & Order: SVU air Thursdays on NBC.