'Law & Order: SVU' Star Slams Claim That They Called Their Co-Stars 'Awful People'
A former Law & Order: Special Victims Unit star is coming out swinging against allegations that she made negative remarks about her co-stars. Diane Neal is currently in a bitter legal battle with her ex-boyfriend and it has resulted in a lot of claims being thrown around.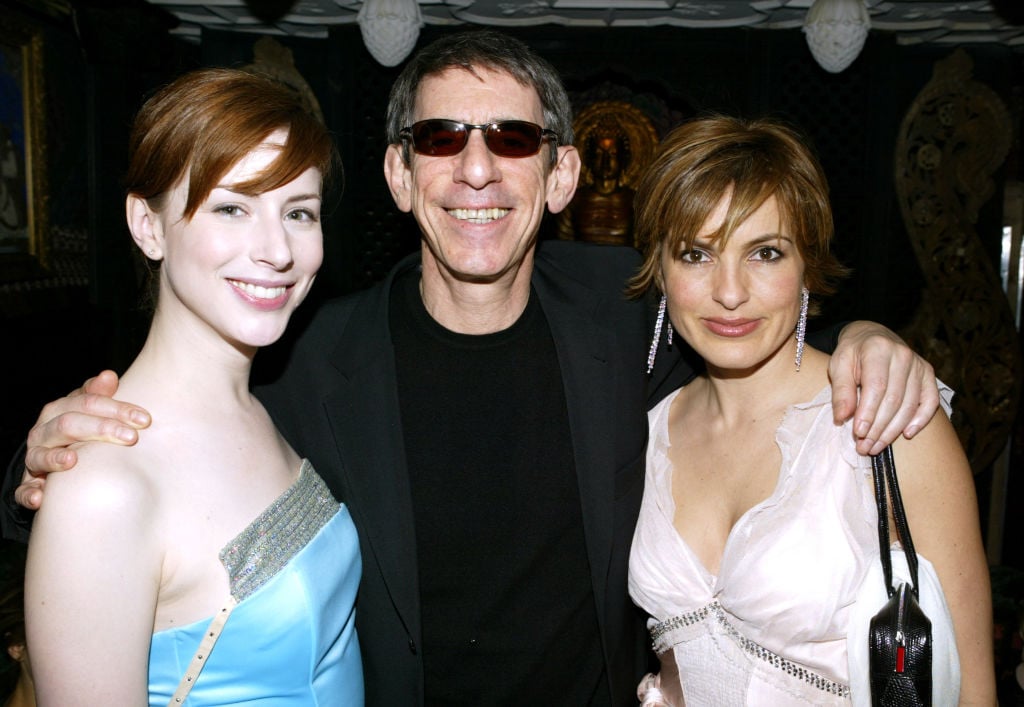 Who is Diane Neal?
Neal is a 44-year-old American actress most known for playing the role of Assistant District Attorney Casey Novak on Law & Order: SVU. She is the second ADA in the show's history, following Stephanie March's Alex Cabot. She is the second-longest-running ADA that was on the show after Cabot. Outside of Law & Order: SVU, she is also known for portraying CGIS Special Agent Abigail Borin on NCIS.
She actress has also dabbled in politics. As an independent, she ran unsuccessfully for New York's 19th congressional district seat in the U.S. House of Representatives.
Diane Neal is in the middle of a bitter legal dispute with her ex
Neal is in the midst of a bitter lawsuit against her ex-boyfriend, magician JB Benn. Neal has accused Benn of staking her, physically abusing her, assaulting her and "seeking to harm" her career. Benn has also filed his own lawsuit against her.
The Daily Beast published an extensive profile of Neal's lawsuit earlier this week. Per Vanity Fair, the suit "includes allegations that Benn sexually assaulted Neal while she was sleeping, and that he slashed her dog's throat. In April, Benn was arrested for stalking Neal, including allegedly driving by her house seven times in 15 minutes. Benn pleaded guilty last Tuesday to disorderly conduct in the case, after striking a deal carrying $200 in fines and fees, plus a two-year order of protection for Neal."
Meanwhile, Benn's lawsuit says Neal verbally abused and threatened him and that there is a recording of Neal saying she would shoot him and hang their dog.
Neal denies her claims that she said bad things about her co-stars
An email that is used in an exhibit by Benn in his lawsuit against Neal claims that the actress told her congressional campaign manager, Rachael Himsel, that she made negative comments about her Law & Order: SVU castmates. Himsel allegedly wrote the comments down in an email to an unknown source.
The documents allege that Neal called Hargitay a "total b**tch" and said that the other castmates were "awful people," besides Ice-T. Himsel allegedly said, "She said that *everyone* in the industry was awful, stupid, unkind. She said there were only three 'good' people in the entire industry. She said Robin Williams was one of them. I don't know who the other two are."
Neal vehemently denies the claims that she said such remarks. "There is no truth to this at all. Most of the people I've worked with are amazing, I love almost everyone I've ever worked with," Neal told Page Six.
On Hargitay, she said, "Mariska and I were not the closest, but that doesn't mean we have any animosity towards each other, we're still very supportive of each other. She's a great mom, she's great as Benson, she's doing great charity work. I have never talked about the cast members like this, it's salacious and untrue."
It's hard to believe the claims are true given how Neal spoke about Hargitay on social media recently. Hopefully, the real truth comes to light in this bitter dispute.