'Law & Order: SVU': Surprising Facts You May Not Know About Mariska Hargitay
Mariska Hargitay is known for her pivotal role as Lt. Olivia Benson on Law & Order: SVU. The actress is married to Peter Hermann and they have three kids together. Hargitay is a truly remarkable person on and off the screen. Read on to learn some surprising facts about Mariska Hargitay.
Mariska Hargitay had famous parents
Hargitay comes from quite a famous family. Her mother was actress Jayne Mansfield and her father was Mickey Hargitay, a former Mr. Universe. Tragedy struck when in 1967, Hargitay and her brothers were involved in a car accident along with her mother. She was only three at the time, and her mother died in the accident along with her boyfriend, Sam Brody.
She was a beauty pageant queen
Hargitay followed in her father's footsteps and was also crowned. She put her looks to good use and competed in numerous beauty pageants. She went on to claim the title of Miss Beverly Hills USA in 1982. She even competed in Miss California USA at one point.
Mariska Hargitay is the founder of Joyful Heart Foundation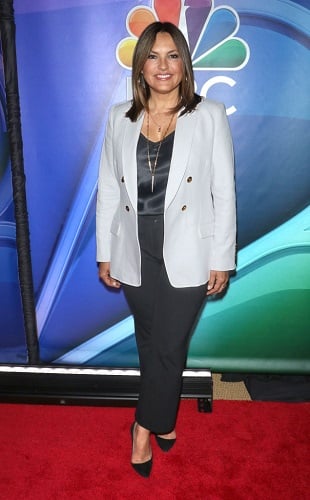 Hargitay founded the Joyful Heart Foundation in 2004 after her work on Law & Order: SVU. The foundation was created to help survivors heal and regain the joy life can bring. According to its website, the foundation's mission is "to transform society's response to sexual assault, domestic violence, and child abuse, support survivors' healing, and end this violence forever."
She is a producer on 'I Am Evidence'
Hargitay is a producer on I Am Evidence, an HBO documentary chronicling the stories of four sexual assault survivors. Their stories are told through eyes no longer shut to the backlog of untested rape kits in this country. These kits are sitting on shelves in staggering numbers. Hargitay's foundation, Joyful Heart, is the campaign partner of the film. The documentary won the award for Best Documentary Film at the Provincetown and Traverse City Film Festivals.
Hargitay was hurt on the set of 'SVU'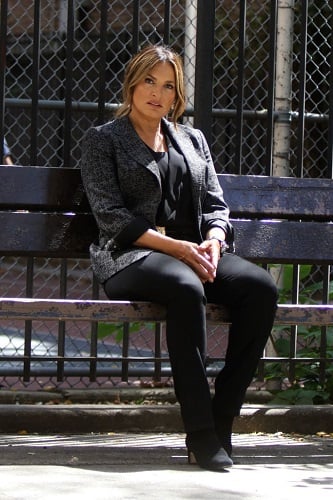 Hargitay was injured while on set doing her own stunts for Law & Order: SVU. She ended up collapsing a lung and had to have surgery to repair it. She opened up about the experience to Redbook.
"On October 16, I was doing a stunt chasing a bad guy," explained Hargitay. "I'd always insisted on doing the stunts my own way, although I don't feel so strongly about that anymore. I jumped and landed on pads, but on the second take something happened — I just landed wrong. I got up and felt that something inside was not quite right. At first I thought I had the wind knocked out of me. I was angry with myself. Later, I thought maybe I'd pulled a muscle, but I didn't focus on the injury and kept expecting it to get better."
She started to experience a sharp pain and had to have tests done. They discovered that her right lung was in fact 50 percent collapsed. She underwent surgery to repair her lung, but unfortunately her lung collapsed in the same way for a second time before it was all said and done.
She met her husband on 'Law & Order: SVU'
Hargitay spends a lot of time on the set of SVU, so it's no wonder she met her husband there. Hermann, who actually has a recurring role as a lawyer on the series, met Hargitay on set. According to InStyle, Hargitay initially made a funny joke to ease the tension, "he didn't think I was funny," she explained.
They even attended church to together, which is when Hargitay knew he was going to be her husband. "I just about passed out when I saw him there," Hargitay continued. "I thought, 'That's my husband.'"
Hargitay is so much more than an accomplished actress. She's an advocate and wonderful role model for women everywhere. She will be back to play Lt. Olivia Benson in the upcoming 21st season of Law & Order: SVU.