'Law & Order: SVU': The 1 Surprising Item Fans Noticed on Amanda Rollins' Desk
'Law & Order: SVU' fans recently noticed an interesting and rather surprising item on Amanda Rollins' desk in the squad room. What is it?
Sometimes eagle-eyed fans can spot interesting quirks and traits about characters in television shows that others might not even notice. One such occurrence just took place with Law & Order: SVU, and it involves Detective Amanda Rollins (Kelli Giddish).
Who is Detective Amanda Rollins in 'Law & Order: SVU'?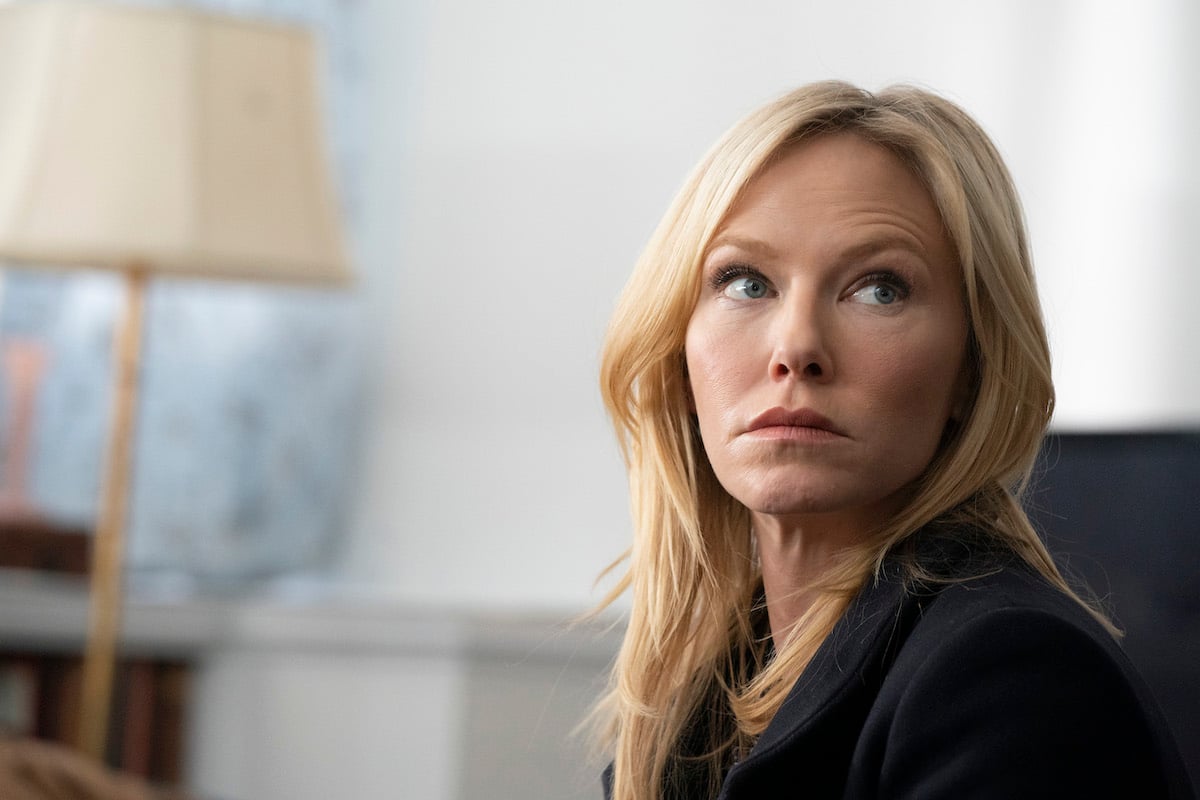 Rollins joined the SVU squad in 2011 in season 13. She's originally from Georgia, and she used to work as a detective in Atlanta. She's had problems with gambling in the past, and it took her some time to fully settle into her new role as a seasoned SVU detective. She has two daughters, Jessie and Billie, and she's a hardworking single mother. 
One major point of drama in Rollin's life is her sister, Kim (Lindsay Pulsipher), who always seems to bring trouble. Whether it be when Rollins kills Kim's ex-boyfriend in defense of her sister, or when Kim takes everything out of Rollins' home, she brings conflict for Rollins when she's around.
After many years working with the department, Rollins has become a critical member of the squad. She's also quite close with Sergeant Odafin "Fin" Tutuola (Ice-T) and Captain Olivia Benson (Mariska Hargitay).
The 1 surprising item fans noticed on Rollins' desk
Rollins has an interesting and surprising item on her desk that fans recently noticed. There's actually a taxidermied chipmunk in a dome of glass in a display in a corner of her desk in the squad room. A fan recently posted an image of Rollins at her desk, and the chipmunk is on full display.
"Anyone else catch the decorative display squirrel on Amanda's desk last night?" a fan recently posted about on Reddit.
It turns out that it's something Giddish added in herself. "I thought Rollins needed some more 'Georgia' represented in her life," Giddish revealed to E! News in 2015. "My father in real life is like Elmer Fudd with chipmunks, because they destroy his garden. So I got a taxidermied chipmunk. It makes me laugh!"
Ice-T, who plays Giddish's on-screen partner, named the rodent after she asked him to. "I asked Ice to name him, and he said 'DC,'" Giddish said. "Stands for Dead Chipmunk."
A fan in the Reddit thread cited the E! News article and explained that it's actually a chipmunk. "It's a chipmunk :)," they wrote with a link to the article. "It's been on set since at least 2015."
One fan "can't believe" they never saw it before, just as other fans surely feel the same way. "Hahaha I love it," the fan said. "I can't believe I've missed this for 6 years."
"I LOVE that," another fan wrote about the chipmunk in the glass dome.
A fan hasn't seen it before, and thinks it's "fantastic." "I've never noticed this either," they said. "It's fantastic."
It might make you wonder what else you might have missed in previous episodes. Viewers will have to keep their eyes peeled for other surprises on the detectives' desks in the future.