'Law & Order: SVU': There's Now a 'Best of Stabler' Option on Hulu
By now, most Law & Order: SVU fans have heard the epic news: Detective Elliot Stabler (Christopher Meloni) will be back on our television screens soon. Meloni will be playing Stabler again and fans are more than ready for that to happen. There's now even a "Best of Stabler" option on Hulu to hold fans over. Read on to learn more.
Elliot Stabler gets his own 'SVU' spinoff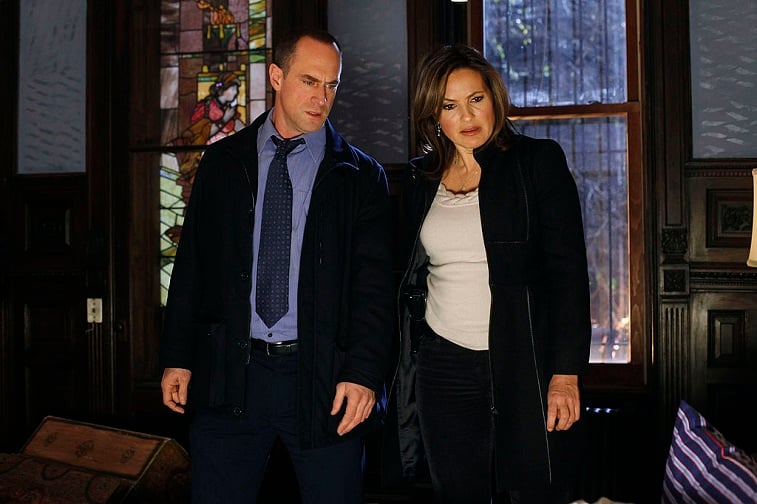 Fans will get to see Detective Elliot Stabler in his element again. He'll be back in the Dick Wolf drama series that has been given the green light for a 13-episode order with NBC, according to Deadline. The series will be focused on an NYPD crime unit led by Stabler. The new show is the first to come through a massive deal signed by Wolf with Universal Television.
The new show could very well be a part of the Law & Order franchise. If that's the case, we might even get some crossover episodes with Law & Order: SVU. Both shows are based in New York, so it makes perfect sense to assume that we may see some crossovers in the future, and fans are hoping to see Stabler and Olivia Benson (Mariska Hargitay) reunite after so many years.
There's now a 'Best of Stabler' option on Hulu
Hulu holds every single episode of Law & Order: SVU. There's now even a "Best of Stabler" option for easy streaming. Just take a look at Hulu and navigate to SVU's page. There's a spot for episodes in order, a Best of Stabler option, and extras.
The episodes go in order and include some of Stabler's best scenes. The first episode is from season 6, episode 17 and is called "Rage." Episodes go from seasons 6, 7, 9, 10, 11, and 12 and there are 15 episodes highlighted in total.
Could Detective Elliot Stabler and Olivia Benson reunite after so many years apart?
A huge question looming over everyone's heads is whether or not Stabler and Benson will reunite and how that situation might go down. Stabler left in the worst way, and it took Benson a long time to get over it. They were extremely close and the chemistry between them was undeniable.
Numerous fans were upset when Stabler left and Benson had to pick up the pieces alone. She continued on and made it up the ranks to Caption, but how will she respond when she sees Stabler again? Many years have gone by and they supposedly haven't spoken. How will each of them react when they see the other again? Benson will probably be shocked and a little confused about how to act. She's more than capable of handling things on her own, but she always worked well with Stabler.
Hopefully, the two will be able to patch things up and nothing will be awkward for long. They were once so close, so it would be nice to see them solve a case together again. Fans might just get the chance to see the two former partners together again very soon.