'Law & Order: SVU': What Hairstyles Do Fans Prefer on Olivia Benson?
Detective Olivia Benson (Mariska Hargitay) has had a lot of different hairstyles over the years on Law & Order: SVU. Fans have differing opinions about which hairstyles they prefer on Benson. Read on to learn more about how some fans prefer her hairstyle.
Detective Olivia Benson has sported a lot of different hairstyles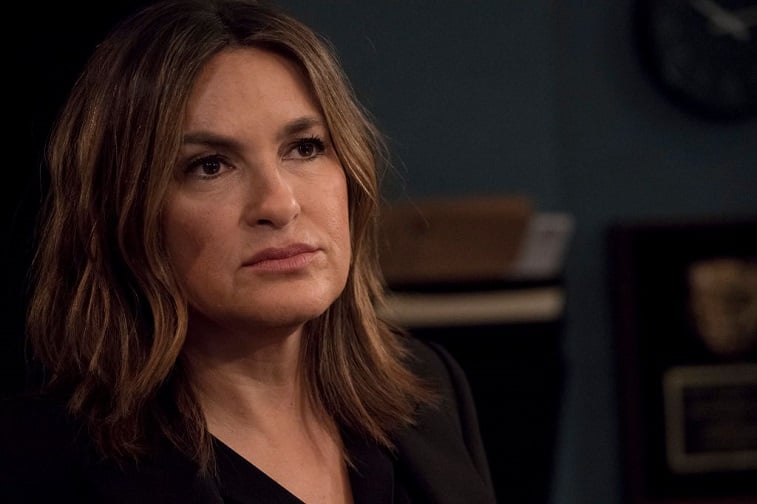 Over the years, Benson has had a lot of different looks. From a short cut to a medium longer length, she's tried a lot of different styles. Obviously, fans have certain looks they prefer over others. One thing is certain though: Olivia Benson always looks great no matter what her hair looks like.
Fans weigh in on Olivia Benson's hairstyles over the years
Fans recently talked about Benson's hairstyles and opinions are all over the place. People have a lot of different preferences when it comes to Benson's haircuts.
One fan really loved Benson's cut in season 8. She grew it out over the season and sported cute bangs. "I love season 8 so much because of Olivia's hairstyle. I love that hairstyle with everything," a Reddit user admitted.
A fan prefers short hair on Benson
Benson has had everything from short hair to long hair and fans have strong opinions about it. Everyone prefers something different, so it's impossible to please everyone. One fan actually copied Benson's short hair because they liked it so much.
"She can rock any hairstyle and look great but I remember when she had her hair short not the first time but the second and going to my hairstylist and telling her I wanted that hairstyle," a fan wrote. "She looked much better with it."
Fans are conflicted about her bangs
Benson's bangs have been a source of debate for years. Some fans prefer her bang look, while others can't seem to stand it. In the latest debate on Benson's hair on Reddit, fans are divided on the bang subject, which isn't surprising.
"I also liked her with bangs too she could pull that off," another fan wrote.
Someone else agrees that bangs are a good look on Benson. "She definitely looks so good with bangs," a fan chimed in.
Not everyone seems to agree on the bangs though. "Olivia with bangs has me like 🥵," someone else wrote.
Another fan prefers the 'earlier hairstyles'
In the early days of SVU, Benson usually sported dark hair in a variety of lengths. One fan prefers that darker color in a shorter style.
"I liked her earlier hairstyles, short hair, darker, bangs. I'm not a fan of her current hairstyle," the fan wrote.
One fan prefers Benson's hair at a longer length in a lighter shade just like she had in season 12. "Season 12 is my favorite. For both her and Stabler," the fan said.
Fans have a variety of opinions when it comes to Detective Olivia Benson's hairstyles over the years. Some prefer it short and dark, while others prefer it at a medium length and lighter. Either way, Benson always looks great no matter what her hair looks like.