'Law & Order: SVU': What To Expect From Season 22, Episode 6
Law & Order: SVU's new season is heating up, and it isn't stopping anytime soon. With episode 6 just around the corner, we have the information you need to know before diving in, including the new promo trailer as well as a synopsis for the upcoming episode.
What will 'Law & Order: SVU' season 22, episode 6 be about?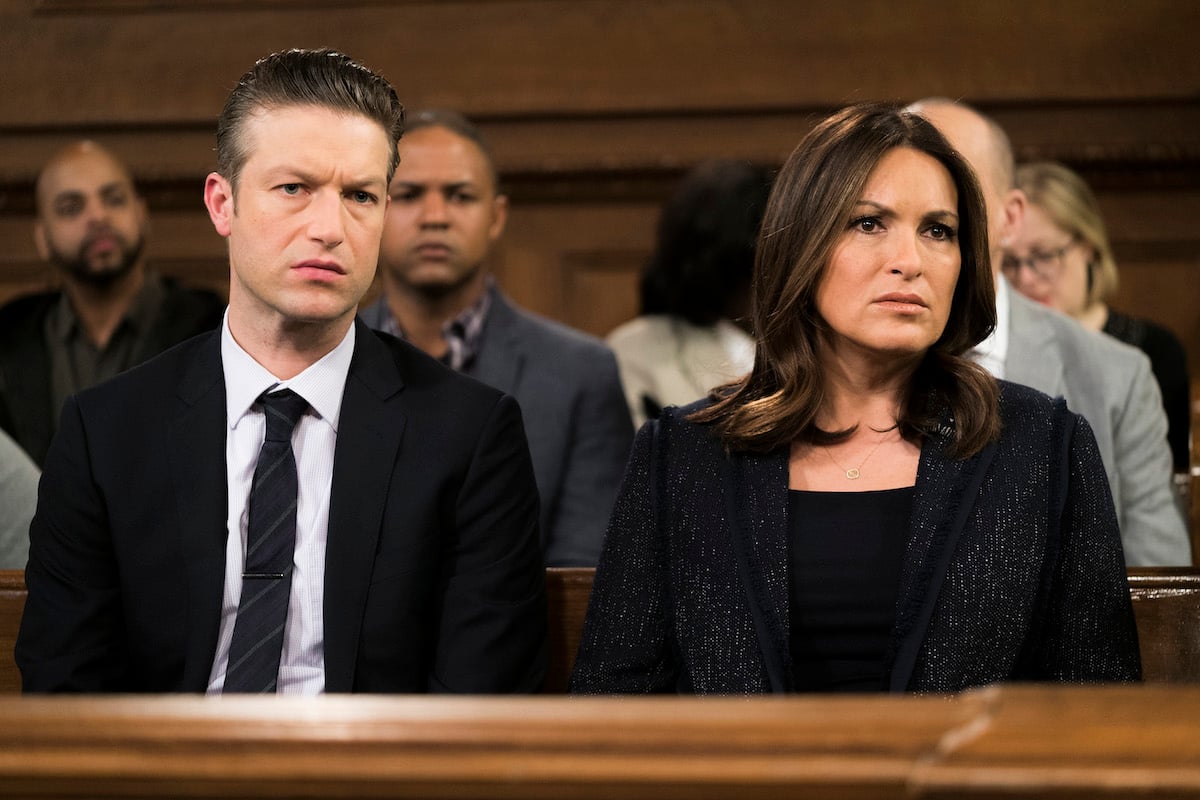 Season 22 of SVU has been explosive so far, and it sounds like it's just going to continue. In episode 5 called "Sightless in a Savage Land," Dominick "Sonny" Carisi Jr. (Peter Scanavino) takes on Rafael Barba (Raúl Esparza) in the courtroom. However, Carisi is going to face a new opponent in episode 6 called "The Long Arm of the Witness." The new episode premieres on January 21 at 9 p.m. EST.
Here's the official synopsis for the episode from NBC: "Carisi takes on a powerful judge when he inexplicably dismisses the rape case of a university student."
Fans will recall that Carisi traded in his detective badge to become a lawyer. It's been a stressful transition for him to say the least. He must navigate new political waters, as well as acclimate to the changed relationships he has with the detectives. 
There will be 3 guest stars in 'The Long Arm of the Witness'
Season 22 has been bringing the guest stars, and episode 6 will be no different. We've already seen Tamara Tunie as Dr. Melinda Warner and Barba, two beloved characters, return to reprise their roles, and episode 6 will see two more familiar faces come back to play memorable characters as well.
According to the official press release, episode 6 will include Wentworth Miller, who is known for numerous roles, as Isaiah Holmes, an ADA. Rita Calhoun, a passionate defense attorney played by Elizabeth Marvel, will also be a part of the upcoming episode. Both actors have played their respective roles before, so it will be nice to see them return. There will also be another guest star named Josh Stamberg. According to Rotten Tomatoes, Stamberg plays Judge Charles Gallagher, also known as "Chip."
See the new promo trailer for episode 6
The episode will put Carisi head-to-head with Charles Gallagher, a corrupt judge. "The #MeToo pendulum has swung too far," Gallagher says to a crowd of reporters.
"A powerful judge beyond their reach," the trailer reads.
"This guy is a predator," Carisi tells the detectives. He's talking about the judge, who he will take on in the upcoming episode.
"I said no," the victim says in the promo, clearly upset.
Captain Olivia Benson (Mariska Hargitay) tells Gallagher, "Resign from the bench." But he then tells Carisi, "You're so far over your head. Your career's dead and buried." 
Is he seriously threatening Carisi? Will they be able to get justice for the victim? Could there be more victims? It's unclear based on the promo, but it's obvious that Carisi is going to face tough opposition in episode 6.
We'll have to see how season 22, episode 6 of SVU plays out.