'Law & Order: SVU': What to Expect From Season 22, Episode 7
The wait is finally over. Law & Order: SVU is officially back on Thursday, February 18 with an all-new episode. We have all the details you need to know about what you can expect from this jaw-dropping episode yet to come.
What to expect from 'Law & Order: SVU' season 22, episode 7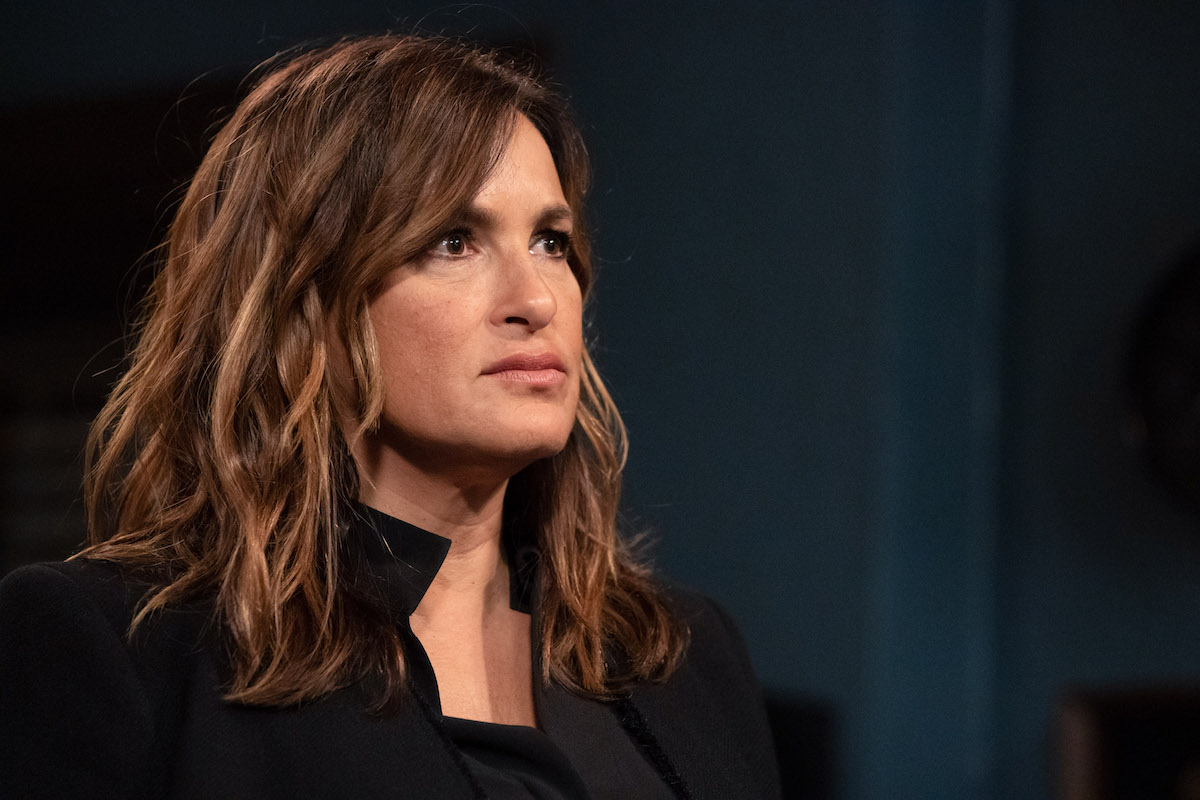 Episode 7 of season 22 of SVU is called "Hunt, Trap, Rape, and Release" and it will air on Thursday, February 18, at 9 p.m. EST. The synopsis according to IMDb is: "Benson teams up with Lt. Barek and the Bronx SVU to track down a serial rapist with victims in both boroughs." Annabella Sciorra guest stars in this all-new episode.
Captain Olivia Benson (Mariska Hargitay) and Lieutenant Barek (Annabella Sciorra) will have to work together jointly to stop a rapist who is sexually assaulting a number of women. But there will be problems with the two departments working together. Sergeant Odafin "Fin" Tutuola (Ice-T) will get pushed by a Bronx detective according to the trailer, so things are getting heated.
There's a trailer for the upcoming episode 
According to the new trailer for the next episode, the hunt for the rapist is going to get complicated. Someone is sexually assaulting women, and Detective Amanda Rollins (Kelli Giddish) says in the trailer, "Six vics. It may be a serial."
She's right, and the detectives will learn that the assailant has struck in the Bronx as well. But that means both departments will need to work together, which will lead to problems.
"How bout we coordinate?" Benson says to Barek.
"Why?" Barek replies. "It's a Bronx case."
In another scene, Benson and her detectives will arrive on the scene of another attack after the media has already been called out, which is an insult considering both sides could be coordinating and working the case together to find the person responsible instead of Benson and her detectives being brushed aside.
"This is my case," a Bronx detective explains. "These are my vics." He says this getting in Benson's face, and Fin steps in, getting pushed by the hot-headed detective. 
"This manhunt gets territorial," flashes across the screen, so the conflict between the Bronx and Manhattan SVU departments will be a major part of the new episode.
Where is this all going to lead? Obviously, both departments should work together, which is what Benson is trying to accomplish, but she's receiving push-back from the Bronx detectives and lieutenant. Will they be able to cooperate to get justice for the victims? Something tells us Benson could find a way to get both sides working in tandem to solve the crimes.
Fans react to the new promo trailer
On Instagram, the trailer of the upcoming episode was released, and fans have opinions, including about the altercation between the Bronx detective and Benson and Fin.
"I know he wasn't yelling at my captain like that. Fin better handle that!" a fan weighed in.
Another fan commented on the other detective actually pushing Fin like that in the trailer. "Ain't no way in hell he pushed Fin 😤," the fan said.
Another fan wants the detective to get out of Benson's face like that. "Ooh, get out of Liv's face bro," they said.
While another fan referred to the hiatus between episodes saying, "It's been too long!!! At least this episode seems to make up for the wait." The last episode aired on January 21, so it's been quite a break between episodes for fans.
"Yassss!!! I'm here for all of this!" a fan added about the trailer in the comments.
We'll have to see how things play out in season 22, episode 7 of Law & Order: SVU.