'Law & Order: SVU': Who Is Rollins' Ex Declan Murphy?
'Law & Order: Special Victims Unit' is bringing DOnal Logue back as Lieutenant Declan Murphy. But who is Murphy and whats his connection to the SVU team?
Law & Order: SVU is bringing back several old characters this season, including Amanda Rollins' ex, who appears in the Jan. 6 episode of the NBC series. It's been a while since fans last saw him. So here's a quick breakdown of who Declan Murphy is and how his relationship with Rollins ended.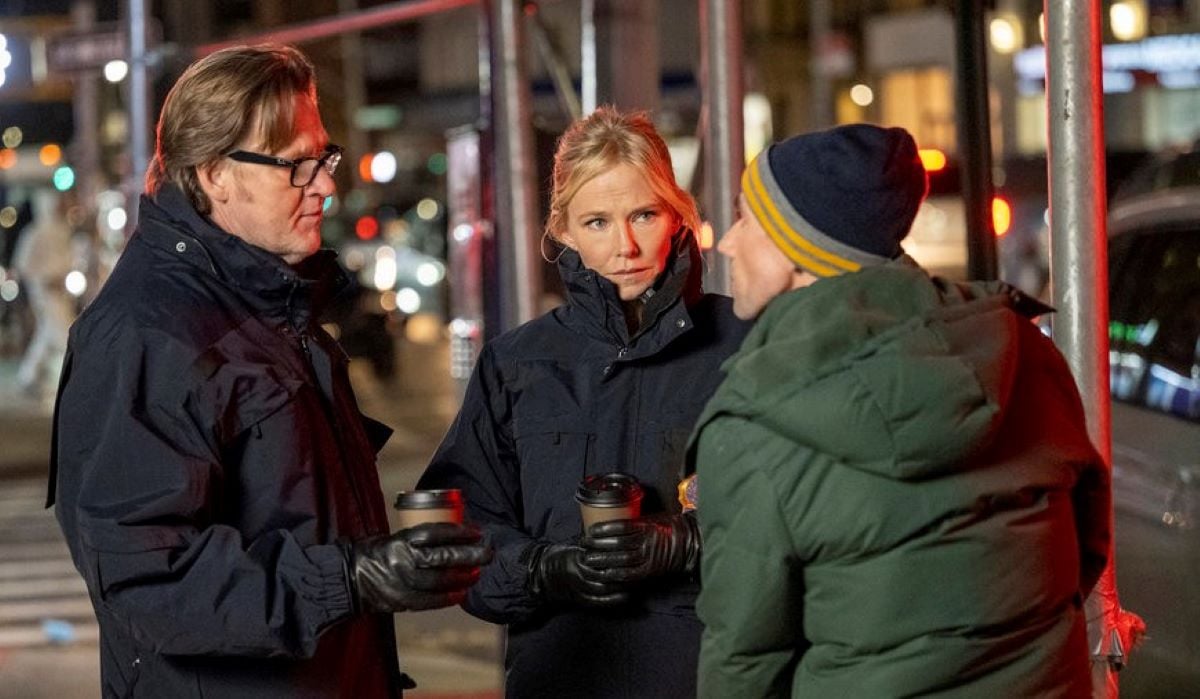 Declan Murphy first appeared in Season 15 of 'Law & Order: SVU'
Lieutenant Declan Murphy, who actor Donal Logue portrays, made his Law & Order: SVU in the season 15 episode, "Gambler's Fallacy." Amanda Rollins (Kelli Giddish) visits an illegal gambling club where Declan is working undercover in the episode. While the criminals working alongside him decide to blackmail Rollins, Declan tells her he's a UC and tells her to work with him, so she doesn't get in trouble. 
While he could have easily turned Rollins in for her illegal gambling, Declan saved her job. And when Internal Affairs deposes him, he covers for her. 
The character appeared in several episodes in season 15. And he became a temporary commanding officer of the SVU when Olivia Benson (Mariska Hargitay) becomes the target of a criminal. Declan later covers for Benson at trial and convinces her not to retire. 
Declan Murphy is the father of Amanda Rollins' first baby
Declan also appeared in one episode of Law & Order: SVU Season 16 after leaving SVU to go undercover in a sex trafficking ring. He returned in the season 17 episode, "Community Policing." Before the episode, Rollins appeared pregnant but didn't disclose the father of her baby. 
But Declan, working undercover in Serbia, returns to New York when he discovers she's pregnant. When the two talk, it is revealed that Declan is the father. He asks Rollins if she needs anything, but she insists she's doing fine. He offers his phone number and says he can be on a plane in an hour if she needs him. 
Donal Logue returns for 'Law & Order: SVU' Season 23
Logue is back as Declan Murphy in the Jan. 6 episode, "Silent Night, Hateful Night." And in a recent interview, the actor revealed how much the show means to him.
"My time on SVU was incredibly important to me, both as a person and an actor," Logue said via TV Insider.
Declan will return as a Hate Crimes Division Captain who helps the SVU "solve a spate of crimes hitting almost every borough of the city" on Christmas Eve. "The juxtaposition of the Christmas season with what is happening in New York raises the stakes," the actor explained.
And when teasing Declan's reunion with Rollins and Benson, Logue said, "I won't give anything away, but I don't think there is a parent or child that doesn't mourn loss or absence."
Law & Order: SVU returns on Jan. 6 after a month-long holiday hiatus. The drama airs Thursday nights at 9 p.m. EST on NBC. New episodes are available to stream on Peacock and Hulu on Fridays.