'Law & Order: SVU': Why Fans Are Divided on Rollins' Potential New Love Interest
A new detective has been introduced on Law & Order: Special Victims Unit. As the second new one to be introduced this season, it looks like Ari'el Stachel's Sergeant Hasim Khaldun could be staying around for a while — and he could also get into a romance with another established character.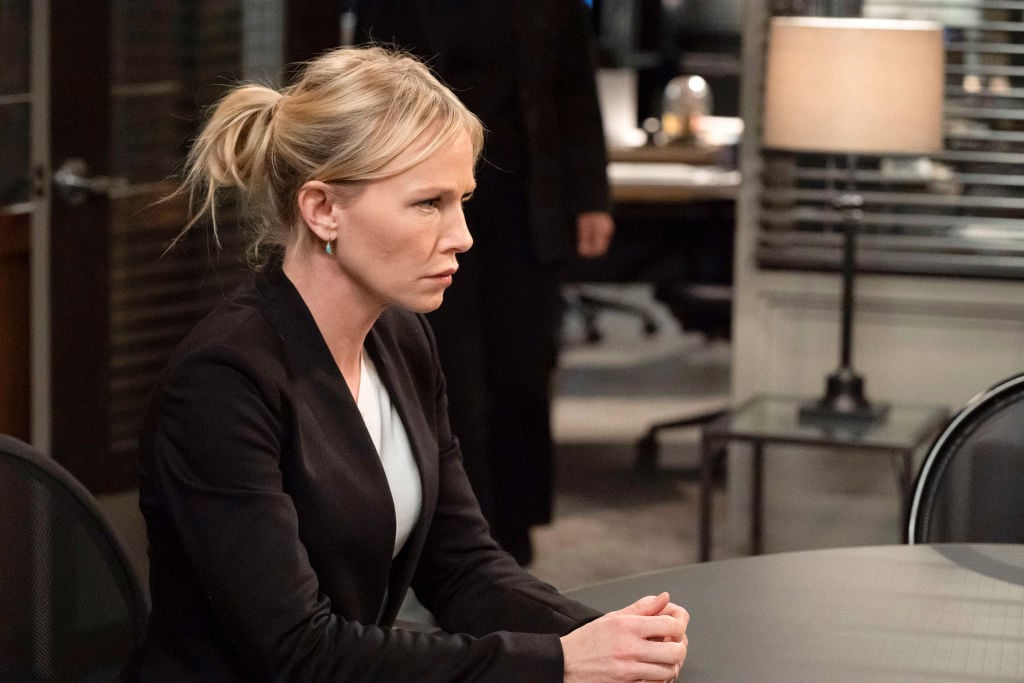 Rollins may have a new romance with the show's new sergeant
A new sergeant, Hasim Khaldun, was introduced during last week's episode. He and Rollins worked very closely on a case involving an immigration worker taking advantage of immigrants when they applied for citizenship. Part of the storyline included Detective Amanda Rollins (Kelli Giddish) and Khaldun going undercover as a couple.
At the end of the episode, after closing the case, Khaldun and Rollins seemed to grab a meal together to learn more about each other. They touched each other's hands, leading many to believe a romantic pairing could be on the horizon between the two.
Stachel will be in the role throughout the rest of the season and possibly longer, so it wouldn't be odd to thrust him into a relationship with an established character.
But many fans of the show support a relationship with Rollins and detective-turned-ADA Dominic "Sonny" Carisi. The two have had a will-the-or-want-they relationship over the past couple of seasons.
People who like the Rollins and Carisi together are not happy
Many fans who are big proponents of the Rollins and Carisi relationship do not like another romantic interest being introduced for the Georgia-bred detective.
One fan tweeted, "Wait a minute, wait a minute, WAIT A MINUTE! How're you bout to have this RANDO come in and swoop Rollins up? Like Carisi hasn't been busting his butt for like the last 4 seasons trying to win her over? THIS DOESNT WORK FOR ME! #SVU"
A lot of the fans even refer to the duo as the ship name, Rollisi. One viewer said, "I love rollisi but I dont completely hate the idea of rollins with Khaldon especially if it brings out jealous Carisi."
Most fans love the new character and are also not mad at the pairing
Despite some fans not living a potential Rollins-Khaldun pairing, viewers of the show are already liking Stachel and the character.
"I love them together tbh please make sure he sticks around!!!" said one fan.
Another person said, "Loved the Sergeant Hasim Khaldun character, Ari'el Stachel's performance and especially the autobiographical elements drawn from the actor and incorporated into his character! More Ari'el Stachel, please!!!"
One fan added more context to what's going on, saying, "I like him with Rollins! If she had anything with Carisi, we would know it for sure by now!"
Law & Order: Special Victims Unit airs Thursday on NBC.