'Law & Order: SVU': Why Fans Love Rafael Barba so Much
In the history of Law & Order: SVU, there have been a number of ADAs that fans have been really fond of. One of those is definitely Rafael Barba (Raúl Esparza). Fans are first introduced to Barba in season 14 and they instantly formed a connection with him. Read on to learn why fans love Barba so much.
Rafael Barba is the former ADA for the Special Victims Unit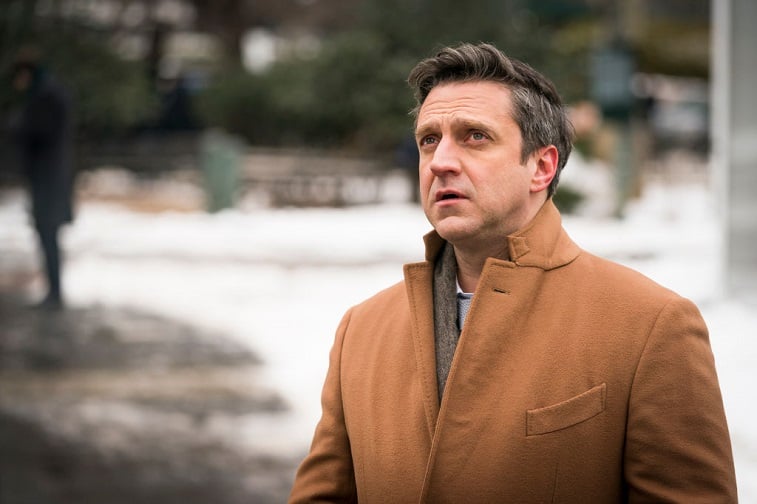 Barba was the ADA for a while, but he eventually resigns from his position after dealing with a more than difficult case. Barba gets involved in a case where he actually turns off life support to a child with MDDS. Barba is indicted on murder charges but is eventually cleared. After everything, he chooses to leave his job as an ADA. He says goodbye to Olivia Benson (Mariska Hargitay), someone Barba was really close to.
But why did Esparza leave the series? Apparently, the actor thought it was "time to go." Speaking to Entertainment Weekly in 2018, he said, "I've done six seasons, I felt like it was time to go. I had explored a lot of what I thought Barba was about. I just felt it was time to move on. I was also feeling like the role has changed over the years in a way that has been an interesting experience for me. Again, I'm a theater guy, so it's like having a script in front of you that keeps changing every time you go to do it. The learning process of how roles grow over a period of time with a series has been kind of fascinating, and I just felt I had reached the end of what I wanted to explore where they were writing." He also added that showrunner Warren Leight's departure in 2016 (he has since returned) was a part of his decision as well.
The most recent episode where fans get a glimpse of Barba again is in season 21, episode 13. Benson video chats with Barba and they catch up a little since it's Benson's birthday. He says he'll take her to dinner when he gets back to town.
Why fans love Rafael Barba so much
Fans still talk about Barba on Reddit and how much they love him. He was extremely passionate about his job and that came across in everything he did. A fan recently posted on Reddit that Barba was "amazing at his job."
"Rewatching the Barba years and man oh man no other DA could quite evoke the same emotion as him. He was amazing at his job and constantly let defendants hang themselves and his passion makes you feel things you wouldn't feel if it were anyone else. In my opinion, he's hands down the best DA SVU has ever had," a fan wrote on Reddit.
Numerous fans chose to comment with their own thoughts about Barba. One fan says they are "in love" with Barba. "I am literally in love with Barba," another fan wrote in the comments. "He is the absolute best."
Barba was good at his job as an ADA
Fans think Barba was great as his job as an ADA, but some viewers don't like how Barba was written off the series. Although his goodbye to Benson is praised by fans, no one was ready to say goodbye to Barba.
"He was a great prosecutor but the way they wrote him out of the show was terrible (except for his last convo with Benson, that was well written IMO). I hope that he will be back in the coming seasons," a fan said.
Raúl Esparza is an excellent actor
One fan thinks the actor who plays Barba is great at his job and he should have been given more time front and center. "The writers could have done so much more with Barba," a Reddit user expressed. "Raúl is a great actor and really brought all he had to the role. They really should have given him more screen time and better/more storylines."
A fan praises Barba's passion, which made them want to be a prosecutor. "I wanted to be a prosecutor so badly when watching him. He was so passionate and smart," said the fan.
Another fan considers Barba their favorite ADA the series has ever had. "I wish I could upvote this multiple times. My fav ADA for sure," they said.
Barba is a favorite among fans of Law & Order: SVU. He has an enormous amount of passion for his job and he brought a unique vibe to the series.