'Law & Order: SVU': Will Mariska Hargitay Make a Cameo in the Christopher Meloni Spin-Off Series?
Fans first met Christopher Meloni and Mariska Hargitay over 20 years ago as detective partners on Law & Order: SVU. And although Meloni has since left the show, viewers will probably always consider them the perfect crime-solving duo. That's why a new announcement has fans very excited. It may signal a reunion is in the works for Meloni and Hargitay.
Christopher Meloni was on 'Law & Order: SVU' for 12 seasons
After several small roles in the film business, Meloni joined Law & Order: Special Victims Unit as the NYPD detective Elliot Stabler in 1999. He and his partner, Detective Olivia Benson, played by Hargitay, investigate sex crimes and are a beloved team by viewers.
During an interview with Inside the Actors Studio, Meloni explained how well he and Hargitay got along. "Oh my God, [we were] always cracking up," he said. "Constantly. Try[ing] to make each other laugh. You know, not in certain scenes, no, but yeah, constantly busting chops."
The pair worked together so well that they remained on the show for 12 seasons. Then, in 2011, Meloni left the show because they were unable to come to an agreement over his new contract. His departure was written into Law & Order: SVU as an off-screen retirement and left many viewers unsatisfied.
Christopher Meloni is getting his own spin-off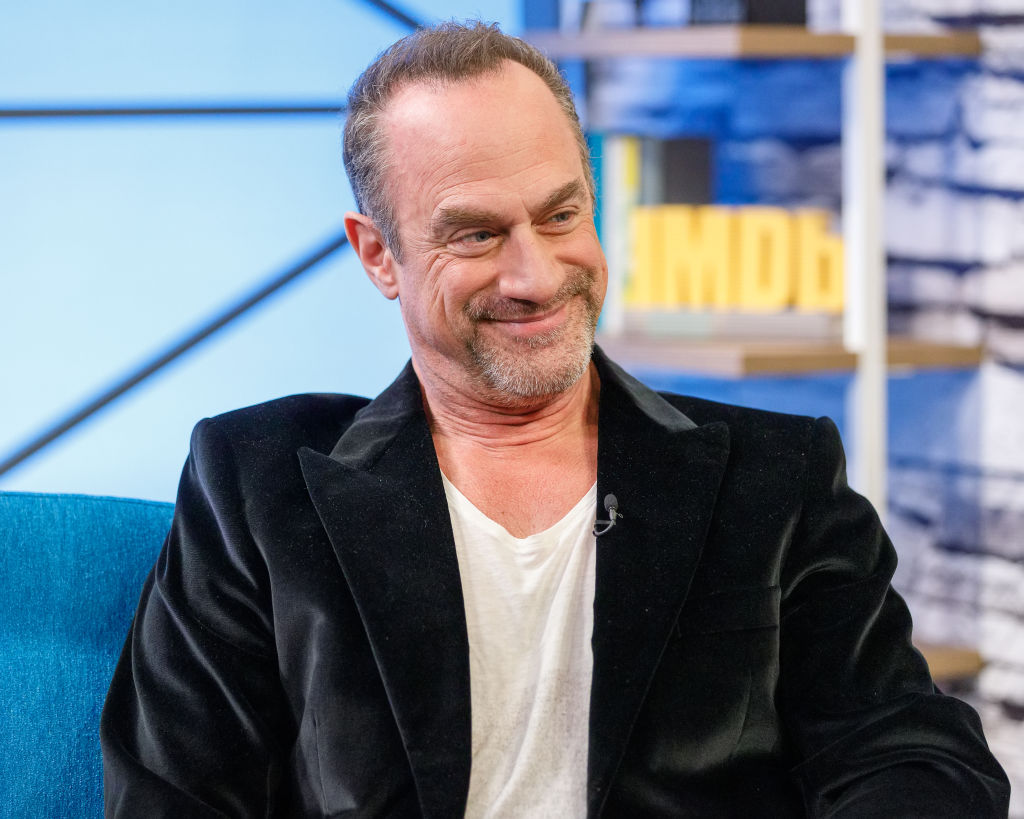 However, now viewers may finally get the closure they were looking for with Meloni's character. According to Deadline, Meloni will once again play Detective Elliot Stabler in a new NBC crime drama.
The show comes from Law & Order creator, Dick Wolf, and has already ordered 13 episodes. The new series, which hasn't been publicly named, could be part of the Law & Order franchise and will feature Detective Stabler as head of the NYPD organized crime unit.
Although this may not have been what they had in mind, viewers have shown an interest in seeing Meloni return to Law & Order: SVU. In fact, just last year, the current cast of SVU named Meloni as their dream guest-star for the show.
Meloni kept his options open for returning to the franchise. In 2017, he told Entertainment Tonight that he would be willing to return. "I have always said I would be open to it," Meloni said. "[The] circumstances have to be right, that is all."
Although he isn't returning to the same show, at this time, viewers will be excited to see the character of Detective Stabler live on in this new series.
Will Mariska Hargitay make a cameo on the spin-off?
Because viewers loved thought Meloni, and his on-screen partner, Hargitay, had such great chemistry, they're eager to see them together again. And Meloni's new series could give them that option.
Hargitay is still playing her role on Law & Order: SVU. Both shows take place in New York City, so it's likely there could be a cameo coming on either show.
When the news of Meloni's new series came out, Hargitay definitely seemed excited. She even congratulated him on Twitter with a special birthday message. Meloni posted a throwback photo of the pair with the caption: "Happy Birthday @chris_meloni Congratulations and welcome home Elliot Stabler #It'sBeenAWhile #MissedYou."
The actors have remained close since their time on the show together. They meet for special occasions and often post selfies to document their reunions on social media.
Considering that Meloni and Hargitay still get along really well, and everyone wants to see their characters together again, it's probably only a matter of time until it becomes a reality. But regardless, fans miss Detective Stabler, and he'll no doubt have a large audience when the new series premieres.