'Law & Order: SVU' Writers Avoid Fin's Classic Catchphrase After An Online Drinking Game Was Conceived
Law & Order: SVU is one of the longest-running shows in the history of television, and fans look forward to hearing the familiar "dun-dun" at the beginning of every episode. The popular drama, which tells the stories of detectives working in the Special Victims Unit of the NYPD, has attention-getting storylines and amazing acting, both of which make it a fan favorite.
Although we have seen a few characters come and go over the years, there are a few who have been on the show for a pretty long time, and most fans likely feel as if they know them pretty well. Viewers tune in each week to see the hardworking detectives as they navigate their way through vicious and twisted crimes that occur, and the show is such a hit that many people are still known to binge-watch some older seasons.
One of the characters, Detective Odafin Tutuola, also known as Fin, has been a key member of the cast for over 20 years. However, the show's writers now avoid Fin's classic catchphrase after an online drinking game was conceived.
What is 'Law & Order: SVU' all about?
The police drama, which also stars actress Mariska Hargitay, revolves around the detectives in the 16th precinct of the New York City Police Department in Manhattan. In each episode, viewers get to see stories that are difficult to even fathom, as the cases that are dealt with on the show are that of sex crimes, child abuse, and domestic violence.
According to Fandom, there are episodes that have been "ripped from the headlines" and are loosely based on real-life crimes that captured the attention of millions. We watch as the detectives stop at nothing to solve serious, and often dangerous cases with the help of witnesses, attorneys, and medical professionals that they depend upon to make sure that justice is brought to each and every victim that they work so hard for.
Ice-T has played the role of Fin Tutuola for over 20 years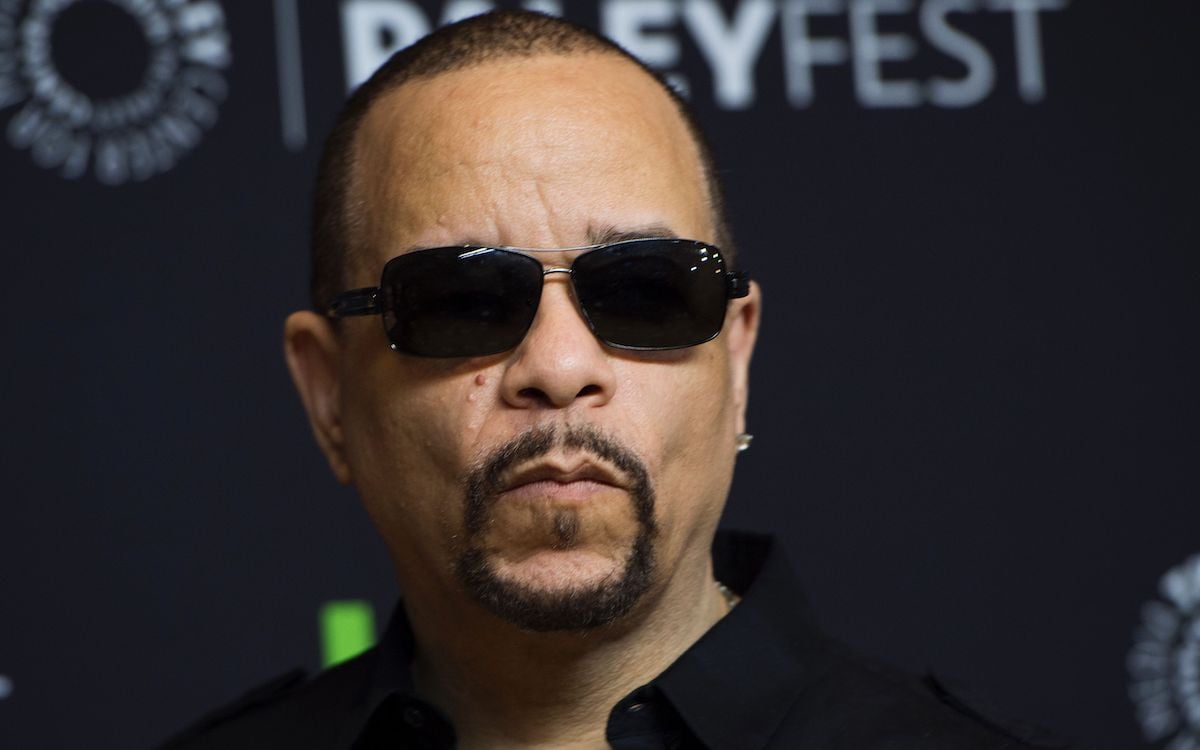 As one of the main cast members, Ice-T has brought the character of Fin Tutuola to life for over two decades, and we couldn't imagine anyone else in the role. The detective is a no-nonsense, hard worker who is known to be tough on suspects and understanding to victims.
Ice-T, whose real name is Tracy Lauren Marrow, began his career in the music industry as the inventor of gangster rap, and later moved on to acting. According to NBC, he also made appearances in the original Law & Order, as well as Chicago P.D.
Before working in the Special Victims Unit, Fin was a narcotics detective who often worked undercover to solve drug-related crimes. Originally partnered with Detective John Munch, he now works alongside Detective Amanda Rollins since his original partner retired.
Fin has a strong focus on his work, and hardly ever talks about personal issues, although fans do know that he has a troubled relationship with his only son.
Writers avoid Fin's classic catchphrase after an online drinking game was conceived
When he is working on a case, it seems that Fin always knows exactly what to say and when to say it. He definitely has a way with words, using his amazing skills in the interrogation room when questioning suspects.
According to Oxygen, Fin is also known for one-liners such as "stone-cold no" when asked if he had any leads in a case, but it turns out that there is a classic catchphrase that the writers have avoided for a while.
News.com.au reports that the detective used to use the phrase "that's messed up" so often that fans created a drinking game for each time it was said. Ice-T himself says: "I haven't said 'that's messed up' in about eight years" now that writers refuse to put it in the script.