Lea Black From 'RHOM' Tweets in Defense of 'RHOBH's' Erika Jayne: 'Keep an Open Mind'
Erika Jayne, a star of the hit reality television series The Real Housewives of Beverly Hills, has been in the headlines a lot over the past few months. Jayne, who rose to fame on Bravo, has actually been in the entertainment industry since the '90s, acting in TV shows such as Law & Order.
However, after Jayne met and married Thomas Girardi in 2000, her star rose much higher, and from there, it was a short path to fame and fortune. These days, with Jayne's marriage dissolving in a flurry of drama, some of her fellow Bravo stars are stepping in to defend her — with very mixed reactions from fans.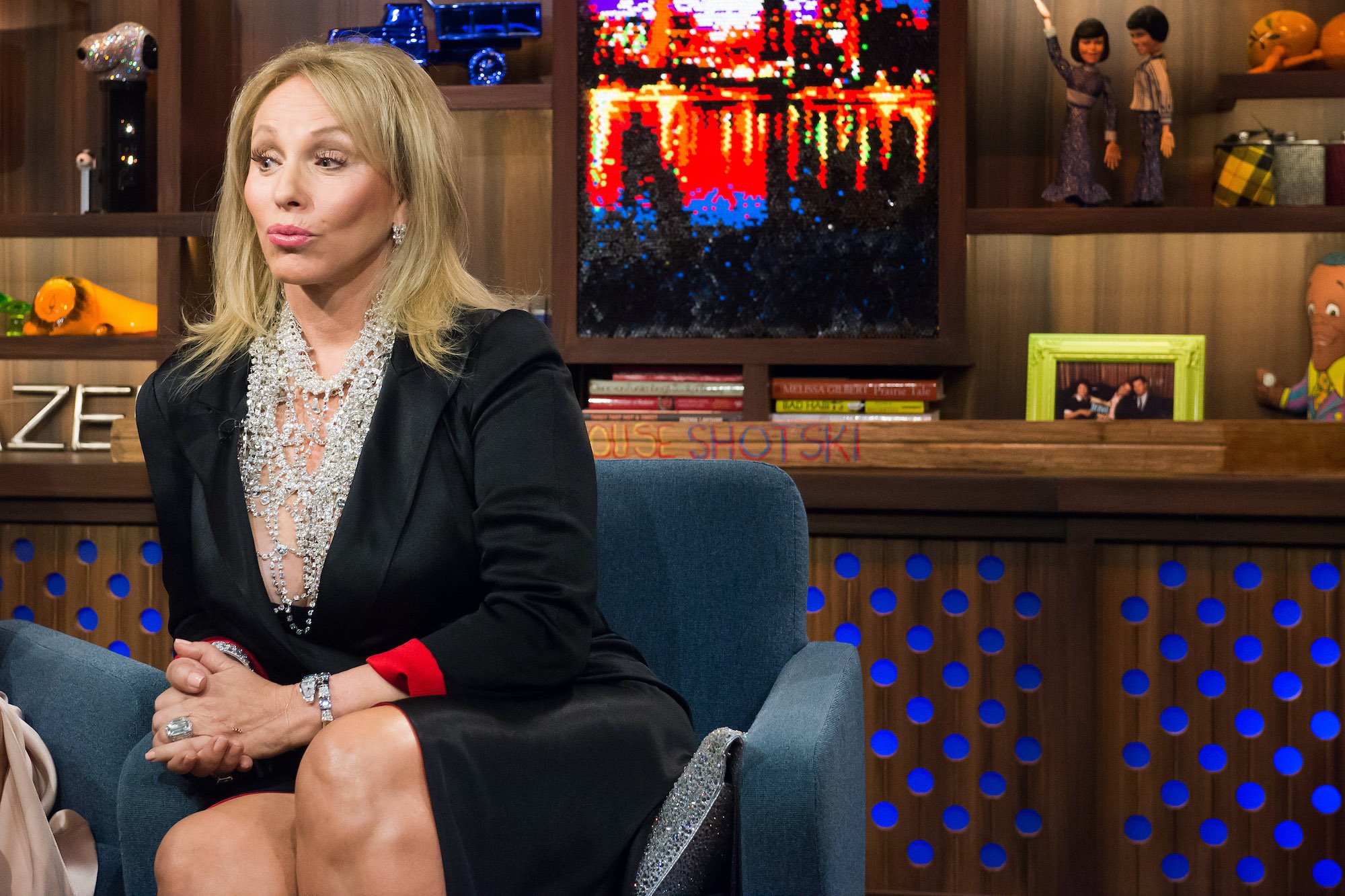 What legal trouble is Erika Jayne in?
Erika Jayne and Tom Girardi announced their separation in November 2020, and immediately, the divorce case made headlines. While the two high-profile former partners had been married for two decades, their divorce quickly turned nasty, with Jayne and Girardi attacking each other over finances.
With Girardi in a court-ordered conservatorship under the legal guardianship of his brother because of his Alzheimer's disease diagnosis and Jayne under surveillance from lawyers due to her alleged lavish spending, both parties are likely to be fighting it out for some time.
Reportedly, Beverly Hills attorney Ronald Richards has been specifically hired to study Jayne's finances because some sources claim that Girardi has been not only hiding assets from creditors but also transferring some money to Jayne. Richards recently took to Twitter to claim that Jayne will be monitored closely in the months to come: "We will be transcribing every word. The show does not provide immunity to its talent."
Lea Black recently defended Erika Jayne on Twitter
There's no doubt that Erika Jayne has been going through a lot in her personal life. Professionally, she's still attached to star as a cast member of The Real Housewives of Beverly Hills, and fans will likely be getting a closer look at all the drama in new episodes of the show. A few of Jayne's Bravo co-stars have been stepping out to support her, with The Real Housewives of Miami star Lea Black recently posting on Twitter that fans should keep an "open mind" about Jayne's legal issues:
"The law partners/acct didn't know. The Calif bar didn't know. The creditors didn't know. The city lavishing husband w/awards didn't know. So why would people assume a singer/dancer w/ no background in law/finance should know? Be nice."
Fans in the comments spoke up quickly, with many of them disagreeing vehemently with Black's assertion that they should "be nice" to Jayne, according to Reality Tea. One fan wrote "It's not the crime, it's the cover-up. She pretended the divorce was triggered by an affair to protect the assets transferred to her name. Which I think we can all agree is no longer believable. And also fraud." Another slammed Jayne for being a "calculating gold digger."
Lea Black is a 'Real Housewives of Miami' star
Lea Black is a businesswoman and philanthropist who has worked on a variety of projects over the years, including her own beauty line. By the time she joined the cast of The Real Housewives of Miami in 2011, Black was already a fixture on the Miami fashion and lifestyle scene. These days, Black is moving on to the next phase of her life, listing the extravagant home that she shares with her husband for $34 million, according to TMZ. The home is located in a star-studded neighborhood, between downtown Miami and South Beach, and has been renovated multiple times over the years — making it quite a purchase for the lucky owner who decides to make an offer on the property.