Lea Michele Accused of Being 'Mean and Manipulative' to 'Ragtime' Understudy at 12 Years Old
As Lea Michele continues to be called out for her on set behavior, more people are coming forward with stories about her alleged misdeeds.
As Lea Michele continues to be called out for her on set behavior, more people are coming forward with stories about her alleged misdeeds.
The latest person to join the fray is the actress's childhood understudy, Elizabeth Aldrich, who recently took to Twitter to accuse Michele of subjecting cast and crew members to demeaning and abusive treatment at just 12 years old.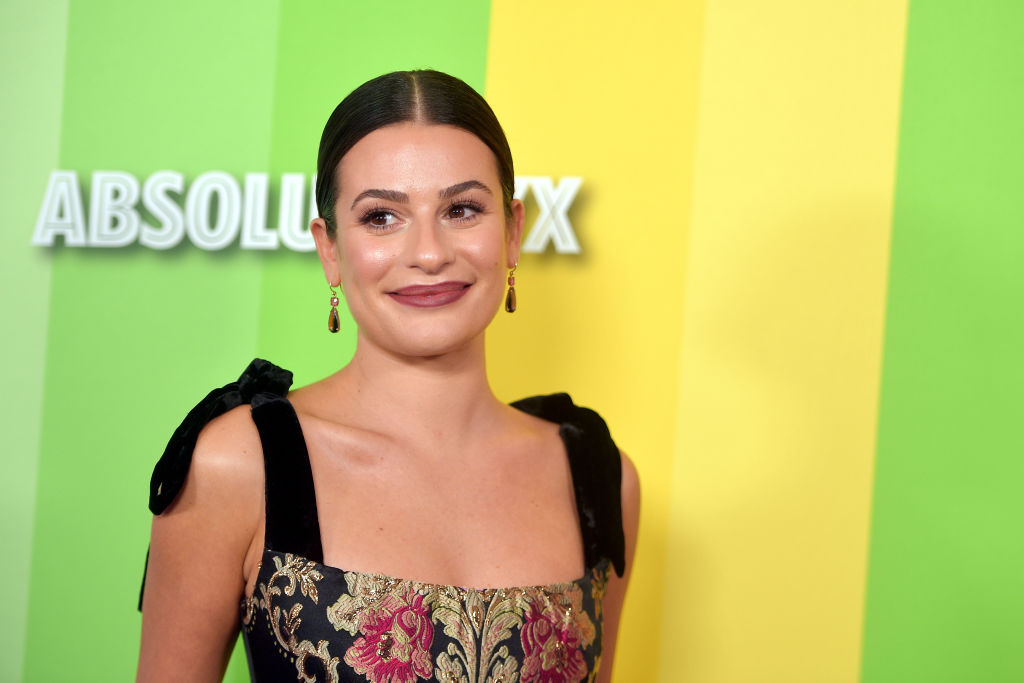 Elizabeth Aldrich says Lea Michele 'was terrifying' as a child
It's not looking too good for Michele's reputation.
Following a string of accusations made by former colleagues who accused the actress of exuding terrible behavior on set, another story from her past has popped up. It comes from someone who worked with Michele long before she was Rachel Berry on Glee.
On June 3, Michele's childhood understudy, Aldrich, jumped on the bandwagon and unearthed some more insider info about the actress on Twitter.
In an explosive tweet, Aldrich claimed that as the Glee star's understudy in a stage production of Ragtime over 20 years ago, she was subject to "horrible" treatment at the hands of Michele.
"I was @LeaMichele's u/s in Ragtime. She was absolutely awful to me and ensemble," Aldrich wrote. "She demeaned the crew and threatened to have people fired if she was in anyway displeased. I used to cry every night from the mean and manipulative things she would do. She was 12. She was terrifying."
When someone responded to her post saying that the actress "should have been checked back then but because she wasn't her horrible behavior just grew and grew," Aldrich agreed.
"Of course, I was only 10, but even my friends who worked with her on [Spring Awakening] felt intimidated coming forward," she replied. "Actors are often silenced but I'm glad her abuse has been brought to light and hope that she takes a real hard look at herself and ameliorates her ways."
Lea Michele has been accused of mistreatment from multiple colleagues
The allegations against Michele first came to light on May 30, when her former Glee co-star Samantha Ware, who played Jane Hayward in Season 6, publically accused the actress of mistreating her on set.
After the New Year's Eve actress tweeted about George Floyd's death and the Black Lives Matter movement, Ware responded with, "LMAO REMEMBER WHEN YOU MADE MY FIRST TELEVISION GIG A LIVING HELL?!?! CAUSE ILL NEVER FORGET. I BELIEVE YOU TOLD EVERYONE THAT IF TOU [sic] HAD THE OPPORTUNITY YOU WOULD 'S–T IN MY WIG!' AMONGST OTHER TRAUMATIC MICROAGGRESSIONS THAT MADE ME QUESTION A CAREER IN HOLLYWOOD."
Since then, many different people who've worked with the singer in the past have come forward with their own stories about her alleged mistreatment.
Glee's Heather Morris recently made a statement on Twitter, claiming that Michele was "unpleasant to work with." Other actors from the hit Fox series, including Jeanté Godlock, Alex Newell, and Dabier Snell, have also said the soon-to-be mom treated them poorly on the show.
Michele, who lost her partnership with HelloFresh amid the controversy, addressed the allegations against her on June 3 via Instagram, where she apologized for mistreating others.
Though many didn't think the star's apology was sincere enough, others applauded her for trying to sweep the drama under the rug.
But now that another allegation has been made against Michele things are starting to look even worse for her. But hey, at least she has a few people on her side. That should count for something…right?