Lea Michele Fans Defend Her After She Deactivates Her Twitter Account
Not long ago, Lea Michele was accused of offensive behavior while working on Glee by former cast members. The cast is getting attention again because Naya Rivera is missing. Find out how Michele's fans are defending her after she deactivated her account.
Lea Michele was accused of making offensive comments during 'Glee'
Michele tweeted, "George Floyd did not deserve this. This was not an isolated incident and it must end. #BlackLivesMatter." Samantha Marie Ware, who played Jane Hayward, responded to this.
"LMAO REMEMBER WHEN YOU MADE MY FIRST TELEVISON GIG A LIVING HELL?!?! CAUSE I'LL NEVER FORGET. I BELIEVE YOU TOLD EVERYONE THAT IF TOU HAD THE OPPORTUNITY YOU WOULD 'SH*T IN MY WIG!' AMONGST OTHER TRAUMATIC MICROAGRESSIONS THAT MADE ME QUESTION A CAREER IN HOLLYWOOD…" Ware tweeted.
This led to more actors accusing Michele of not being kind. She eventually posted a statement in response on Instagram.
"While I don't remember ever making this specific statement and I have never judged others by their background or color of their skin, that's not really the point, what matters is that I clearly acted in ways which hurt other people," read part of the statement.
"I apologize for my behavior and for any pain which I have caused. We can all grow and change and I have definitely used these past several months to reflect on my own shortcomings," she wrote.
Cast members have responded to Naya Rivera's disappearance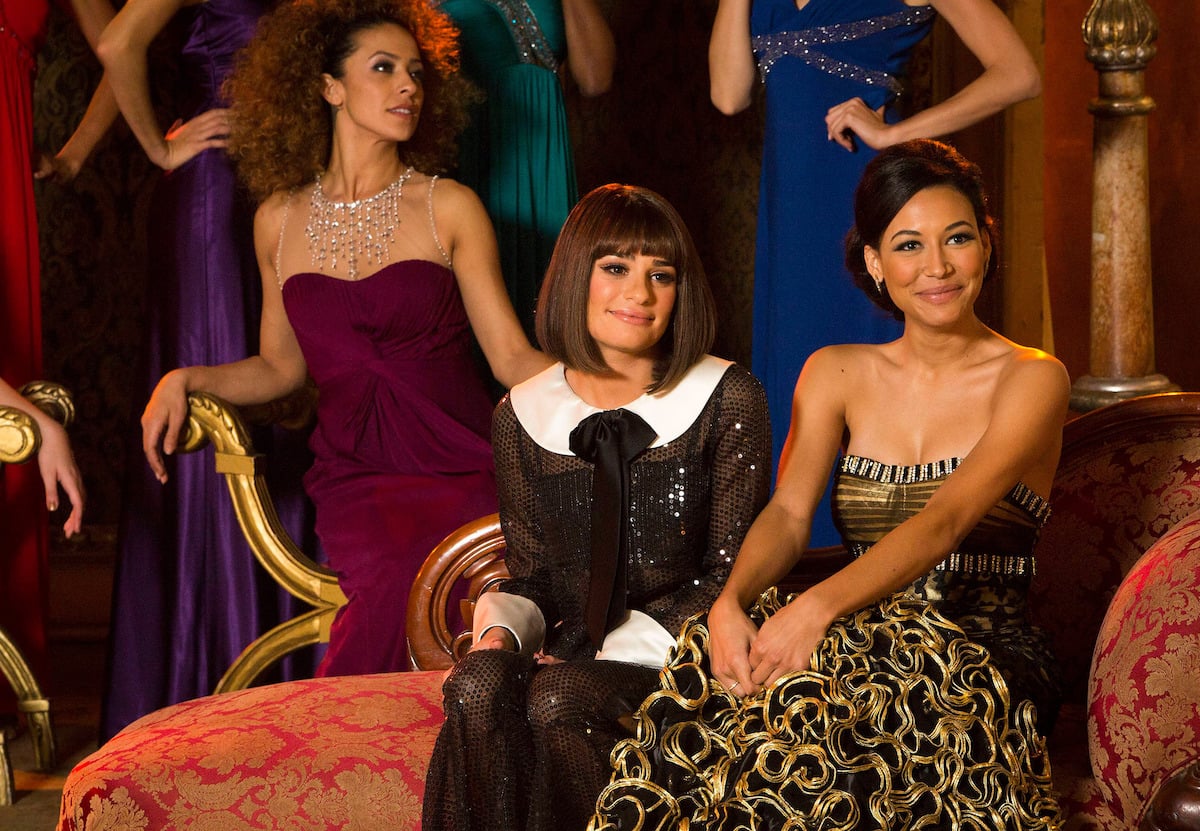 Fans and cast members have responded to Rivera being reported missing after being on a pontoon boat with her son. Heather Morris, who played Brittany S. Pierce on Glee, tweeted multiple times.
"Thank you to the Tulare County, Los Angeles County, San Louis Obisbo, and all who are working to tirelessly right now in the search and recovery of our Naya," Morris tweeted on July 9.
She then tweeted on July 12, "My name is Heather Morris, I'm Naya's close friend and co-worker, and I'm trying to conduct an on foot search and rescue mission along with a small group of friends at Lake Piru. I understand your team is doing EVERYTHING in their power, but we are feeling helpless, powerless and want to help in any way. I have left a message with the department of Rescue and Air today, and I will call again tomorrow. Thank you."
Rivera's friends also tweeted their responses to the situation. Michele hasn't tweeted but deactivated her account a few days after the news was reported.
Her fans defend her after she deactivated
Michele's Twitter account was deactivated on July 11. This was three days after Rivera was reported missing. Her fans are reacting to the deactivation.
"I don't support Lea Michele's past behavior at any point, but filling her social media with comments like 'it should've been you' or 'it's your fault' to the point that she deactivated it's cruel and gross and you should be ashamed if you left a similar comment," read a tweet.
"Lea Michele has deactivated her twitter due to be being trolled about Naya Rivera. Has she behaved badly in the past? Yes. She's owned it and is trying to be better. She's also pregnant. Is it her fault that Naya's missing? No. I'm sure she's as upset as the rest of the Glee cast," another person tweeted.
"Please normalize not supporting someone like you used to but still having some humanity left for that person. Lea Michele does not deserve any of this sh*t she has gotten and it hurts my heart to read every evil thing people have said to her," read another tweet.
It looks like the Glee star received many heated tweets during the emotional situation. Michele hasn't made any new Instagram posts since she made her public apology.