Lea Michele Gives Lackluster Apology After Being Accused of Bullying on 'Glee', Vows to 'Be Better'
Lea Michele found herself in hot water after her former 'Glee' costar accused her of bullying her. Now, she has apologized for her actions.
No celebrity is safe from being canceled. In fact, in the world of constant information and social media giving everyone a platform, celebrities are more at risk than ever of bad behavior catching up to them. Lea Michele is the latest celebrity to come under fire. After she tweeted in honor of George Floyd, a black man and father who was brutally murdered by police, her former Glee co-star Samantha Marie Ware accused her of bullying her in the past. Michele has now responded to the claims.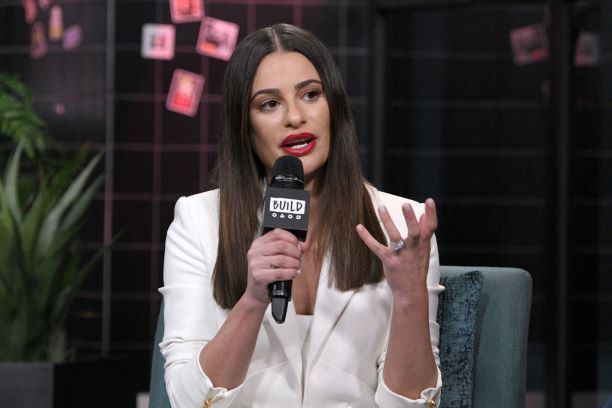 And here's what you missed on 'Glee'
It all started when Michele wanted to post a tweet honoring Floyd.
"George Floyd did not deserve this," she wrote. "This was not an isolated incident and it must end. #BlackLivesMatter."
Ware, who is a black actress, commented on the tweet.
"LMAO, REMEMBER WHEN YOU MADE MY FIRST TELEVISION GIG A LIVING HELL?!?!" she wrote. "CAUSE I'LL NEVER FORGET. I BELIEVE YOU TOLD EVERYONE THAT IF YOU HAD THE OPPORTUNITY YOU WOULD 'S*IT IN MY WIG!' AMONG OTHER TRAUMATIC MICRO AGGRESSIONS THAT MADE ME QUESTION A CAREER IN HOLLYWOOD…"
And Ware wasn't the only one. Jeanté Godlock, who was part of the show's ensemble, also chimed in.
"Did somebody say cockroaches?" she tweeted. "Because that's what she used to refer to the background as on the set of Glee. But we grow up and we don't stay background forever sooooo…"
Related: 'Glee': Did Naya Rivera and Lea Michele Really Feud While Filming the Show?
Lea loses a sponsorship
After Ware tweeted her story, the Twitter floodgates opened with others sharing that they had heard or experienced similar things from Michele.
Because of all of the drama, food service HelloFresh immediately dropped their sponsorship with Michele.
"HelloFresh does not condone racism nor discrimination of any kind. We are disheartened and disappointed to learn of the recent claims concerning Lea Michele," the company tweeted on June 2. "We take this very seriously, and have ended our partnership with Lea Michele, effective immediately."
Lea Michele's strange apology
Michele couldn't ignore the accusations forever. On June 3, she finally broke her silence in a lengthy sort-of-apology where she claimed she didn't remember any of the instances that the women were talking about.
"When I tweeted the other day, it was meant to be a show of support for our friends and neighbors and communities of color during this really difficult time, but the responses I received to what I posted have made me also focus specifically on how my own behavior toward fellow cast members was perceived by them," she wrote.
"While I don't remember ever making this specific statement and I have never judged others by their background or color of their skin, that's not really the point, what matters is that I clearly acted in ways which hurt other people," she continued.
She went on to say that it could have been privilege or young age that caused her to act the way that she did.
"I apologize for my behavior and for any pain which I have caused. We can all grow and change and I have definitely used these past several months to reflect on my own shortcomings," she wrote.