Lea Michele's Biggest Beauty 'Don'ts'
Former Glee star Lea Michele is serious about her beauty routine. Here are some things she says she will never do when it comes to looking her best.
Lea Michele refuses to sleep with makeup on her face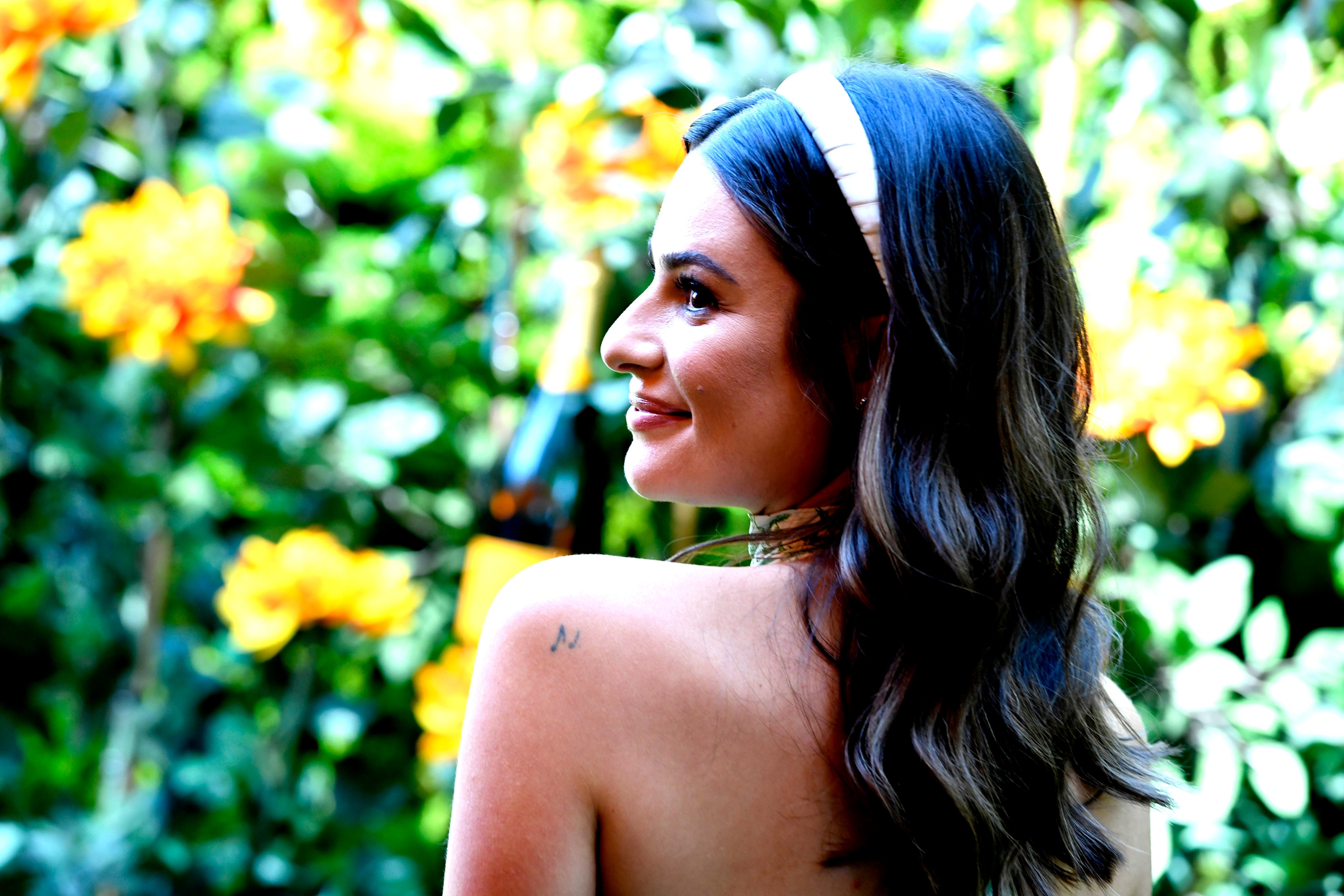 Going to bed with a face full of makeup is one of the top don'ts on Michele's list. She also says she never skips washing her face before bed. "As tired as I sometimes am at the end of the day, I never, ever skip this step," wrote Michele in her book Brunette Ambition. "When you leave your makeup on, you're essentially tucking it into your pores and inviting a pimple over for a slumber party."
She avoids using dirty brushes or old makeup
You won't find dirty makeup brushes or old makeup in Michele's beauty kit. She says she throws away her makeup every three months and washes her brushes frequently. "I use a spray intended specifically for washing them, but you can also clean brushes with a very gentle shampoo (just make sure to rinse them well)," wrote Michele. "In order to waste as little as possible, I keep my makeup bag nice and streamlined."
She doesn't share makeup
Sometimes friends share makeup, but this isn't something Michele likes to do. She stays away from sharing makeup because of the increased risk of contracting germs or getting acne. "Even if you're convinced your friends don't have any communicable diseases, we all have our own unique set of germs, which aren't great to share (particularly if you have acne-prone skin like me)," wrote Michele.
Lea Michele gets 8 hours of sleep
It's easy to skimp on sleep, but it's not great for your body. Michele says she makes sure to get a full eight hours of sleep each night. "I really need eight hours," she wrote.
She doesn't fly with makeup on
Michele puts healthy skin first. She would rather keep her skin clean and healthy than put on tons of makeup so she can achieve a flawless travel look. "If I'm having a bad skin day or know that I'll be encountering the paparazzi at the airport, I'll put on makeup and then remove it all as soon as I board the plane," wrote Michele. "I always carry wipes with me. I use this time in the sky to pamper my skin and really let it breathe."
She drinks plenty of water
You won't catch Michele skipping her daily water requirement. She says she makes an effort to stay hydrated. "As mentioned, I make a conscientious effort to get as much down my throat as possible throughout the day," wrote Michele."
She doesn't put makeup on after a facial
Michele says it's important to allow your skin to breathe after a facial because your pores are open. Applying makeup right after a treatment could cause your pores to become clogged. "I book a facial when I can tell my skin really needs to be cleaned out—and during that process, they open up all of your pores," wrote Michele. "It's really important to let your skin breathe and heal for as long as possible."
The actor also avoids touching her face, especially when her hands are dirty. "I try not to touch my face at all—and I definitely never pick at it!" said Michele.
She doesn't go without sunscreen
Sunscreen is a must for Michele. In her book, she mentions Jonathan Groff's skin cancer scare and how that convinced her to wear sunscreen whenever she goes out.
My friend Jonathan Groff never really thought to protect his skin from the sun—after all, he's not an avid tanner and didn't think he was at risk. But crazily enough, he went to the doctor and was diagnosed with skin cancer. What's scarier is that his doctor told him that if it had gone unchecked, he could have been dead within a few months.

Even though I'm naturally dark and not inclined to burn, thanks to Jonathan I always, always wear sunscreen: I slather SPF 50 on my face and SPF 20 on my body and go in for mole checks religiously. Even if you don't live in sunny LA, protect your skin from the sun!

Lea Michele, 'Brunette Ambition'
Follow Sheiresa Ngo on Twitter.