Leah McSweeney Is the New Face of 'RHONY' and She Demands to Be Paid Like It
Leah McSweeney was supposed to be the future of Real Housewives of New York after Bravo fired Dorinda Medley and Tinsley Mortimer left to marry Scott Kluth. But, if Bravo wants her to return for her second season, they need to show her the money. According to a new report, Leah is holding out after Bravo offered her a weak contract for season 13.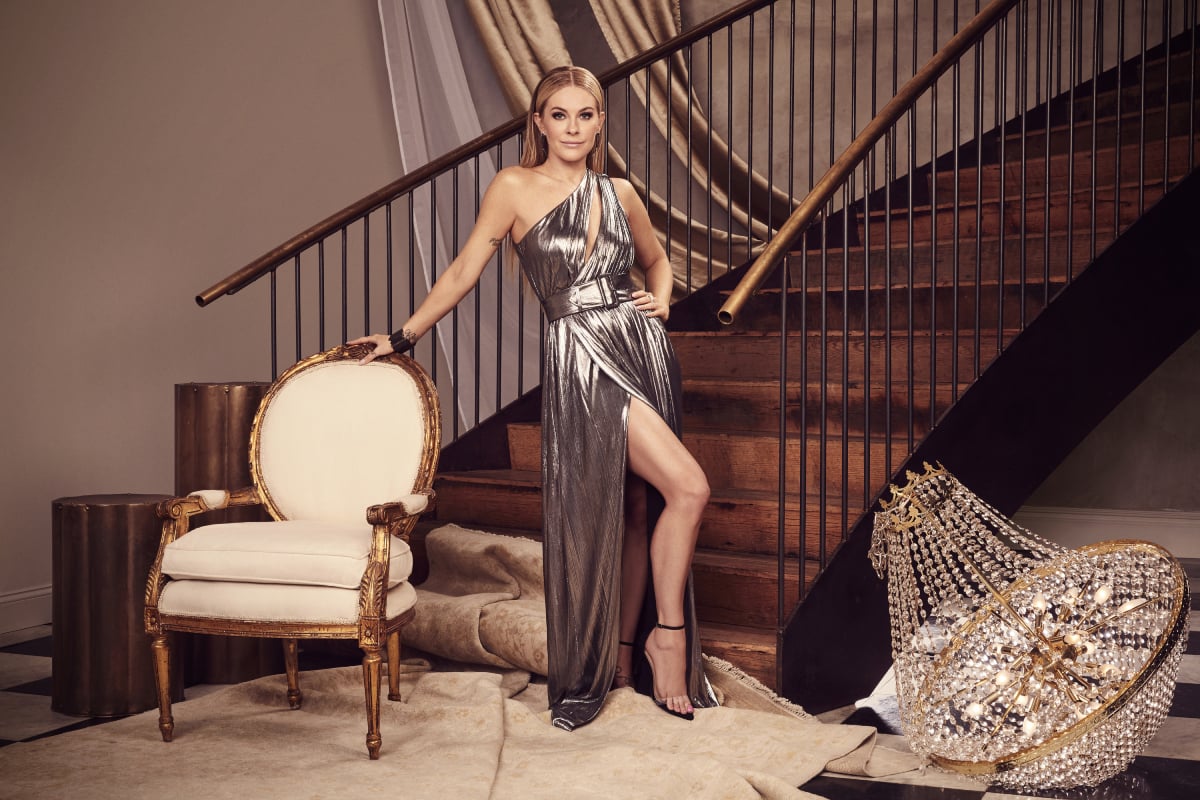 Leah McSweeney says 'RHONY' was 'much more intense' than she imagined
After finishing her first season on Real Housewives of New York, Leah says that she had fun. However, it was not what she expected. She told Michelle Buteau on the Watch What Happens Live with Andy Cohen After Show that it was "a lot of work" but she enjoyed it.
She is also having fun watching the episodes. But, she admits it was "much more intense" than she could have ever imagined.
"I thought like, oh, well, we film it. And then it's over. But it's like, no. It's not. It airs, and you see all these feelings again, and maybe they're 10 times even more, and you're like, I wish I had said that! And just, the drama continues," Leah explained.
She says that all things considered, she looked "pretty damn good for being that wasted." Leah noted that she was "kind of impressed" with herself in that regard.
The 'Married to the Mob' founder has no shame her first season
Leah explained that she's been very honest on the show. She just started drinking when they were shooting season 12. She admits she gets crazy when she gets drunk, and that is why she isn't "drinking anymore for a while."
She says that if she hadn't watched herself on TV, her decision to stop drinking again might not have happened. Leah says if she wouldn't have joined the cast, she probably would have kept drinking.
RELATED: 'RHONY': Leah McSweeney Tells Bravo the Cast Needs More Diversity for Season 13
Leah explained that the stakes are very high, and it's very public. She can watch herself and reflect, but she says she has no shame. Leah says that she wants people to enjoy her drunken episodes because they are "hilarious."
"It's not a dark, bad thing. It's more like a decision I made," she explained. "Drinking isn't conducive to my lifestyle, and it's very hard for me to just have two or three drinks. I like to get really turned up."
Leah McSweeney gets a disrespectful first offer to return for season 13
According to TMZ, Bravo recently sent Leah her season 13 contract offer, and she wasn't happy. Insiders say that Leah feels "disrespected" because the network offered her a "minuscule" raise.'
Leah is apparently holding out for a number she believes is fair. She won't return unless she gets paid what she deserves for bringing the drama. Leah reportedly made $3,000 per episode, adding up to about $60,000 for season 12.
With a similar offer for season 13, Leah believes that Bravo is underpaying her. She recently updated her Instagram bio to include the fact that she's represented by WME, a powerhouse talent agency. The contract issues with Bravo could be a result of that new partnership.
After Tinsley and Dorinda's exits, insiders claimed Bravo was going to rebrand the show around Leah and her friends. However, they will have to pay Leah what she demands if they want her back on Real Housewives of New York for season 13.