Leah Remini Reacts to Danny Masterson's Arrest After Covering Accusations and Scientology
Scientology and the Aftermath focused on the former members accusing the organization of covering up crimes. That included Leah Remini talking to people who claimed they were sexually abused and it was covered up.
The show ended with Remini interviewing women who accused Danny Masterson of rape. She is now reacting to the news that he was arrested and charged.
Leah Remini interviewed Danny Masterson's accusers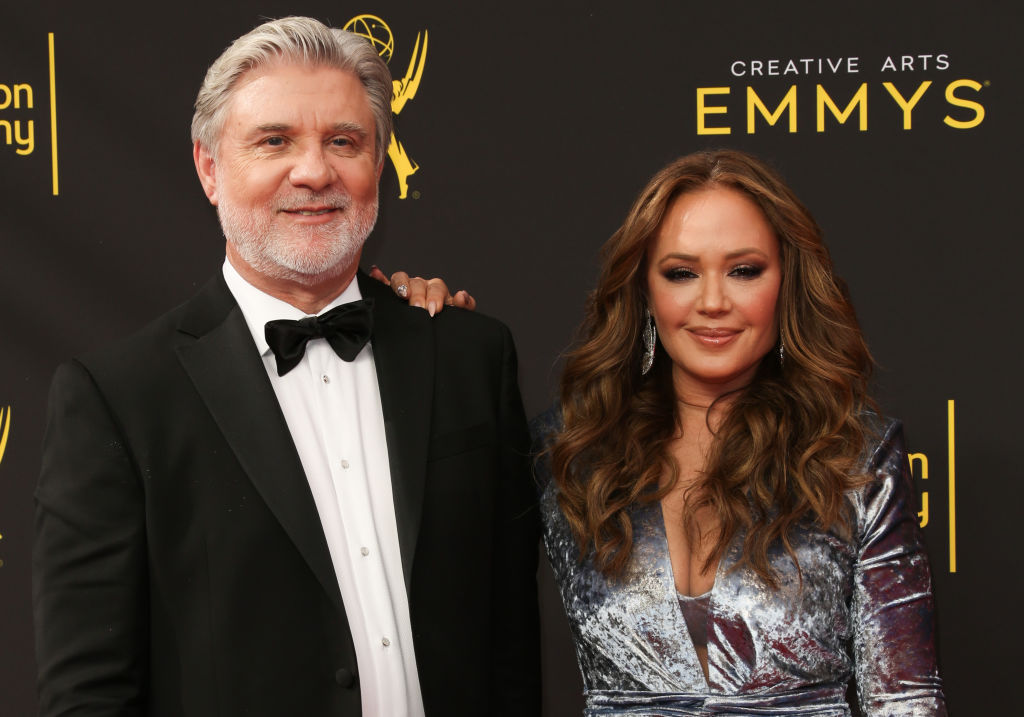 Remini interviewed two women who accused Masterson of rape on the finale of Scientology and the Aftermath. One of them was Chrissie Bixler, who dated the actor for six years, according to The Hollywood Reporter.
Bixler claimed they had drinks at a restaurant, then blacked out in December 2001. She said the next morning Masterson laughed and told her he had sexual contact with her while she was unconscious. She claimed that she reported him to a Scientology ethics officer but was told it wasn't rape because they're in a consensual relationship. Bobette Riales appeared on the show saying she also dated the actor and accused him of rape.
Remini talked about covering their stories on her show. "The [alleged] victims were concerned and felt hurt and betrayed by [the delay in airing], and I understand that," she said. "They also feel hurt and betrayed by the [Los Angeles] District Attorney. I wanted to open up the whole thing. If it was any other organization but Scientology, the D.A. would at least be investigating. I've heard nothing."
Masterson was arrested and charged
Almost a year after that episode, Masterson has been arrested and charged with three counts of rape by force of fear, according to ABC 7 News. The charges are addressing claims that he raped three women between 2001 and 2003.
If convicted, the actor could face 45 years in state prison. His attorney, Tom Mesereau responded to the charges in a statement. 
"Mr. Masterson is innocent, and we're confident that he will be exonerated when all the evidence finally comes to light and witnesses have the opportunity to testify," he said. "Obviously, Mr. Masterson and his wife are in complete shock considering that these nearly 20-year old allegations are suddenly resulting in charges being filed, but they and their family are comforted knowing that ultimately the truth will come out. The people who know Mr. Masterson know his character and know the allegations to be false."
She said this is just the beginning
Remini responded to an article about Masterson being charged on June 17. She tweeted that there's more to come.
"Finally, victims are being heard when it comes to Scientology! Praise the lord! This is just the beginning Scientology, your days of getting away with it is coming to an end! #justice #scientologytheaftermath," she tweeted.
Mike Rinder, who worked with her on the show, also reacted on Twitter. He tweeted, "#scientology the walls are coming down…"
Remini has wrapped up Scientology and the Aftermath. She hasn't returned to acting after the series.