Leah Remini Recalled Norman Lear Saying Her Audition Was 'Horrendous'
Former sitcom star Leah Remini became a household name playing Carrie Heffernan on the CBS hit The King of Queens. Looking back on some of her auditions, Remini noted a memorable meeting with TV legend Norman Lear, who gave her a brutally honest opinion of her tryout for a part.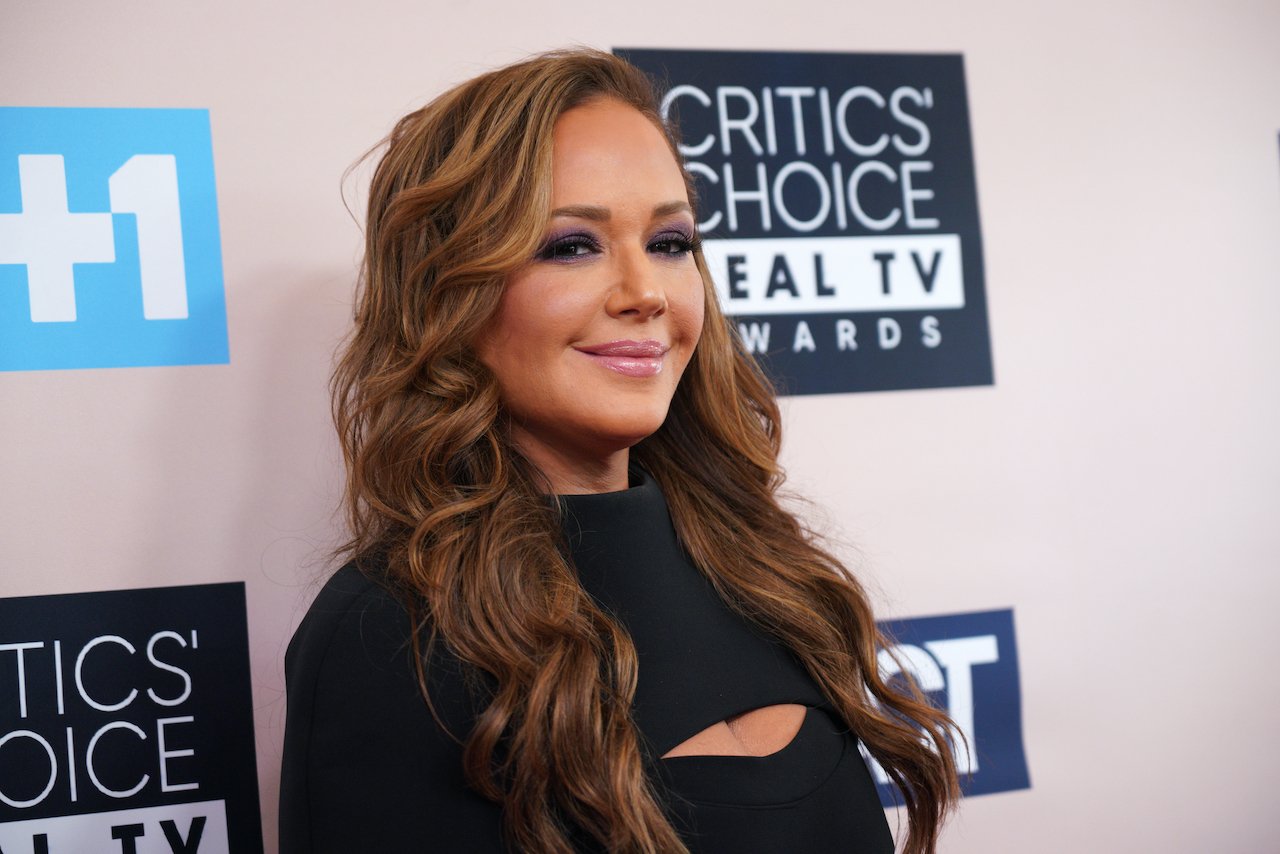 Leah Remini met Norman Lear when 'King of Queens' ended
The King of Queens had its series finale at the end of season nine in 2007. Soon after the sitcom concluded, Remini landed an audition for a show created by Lear.
"When I heard 'Norman Lear' from my agent, I was like: 'I don't care what it is, I'm going in – He's my hero'," she told the Chicago Tribune in 2018. "I don't remember what show it was, I don't think it got picked up. The role was a secretary who was very offbeat and quirky."
Remini revealed that she's not a morning person so the early hour was a bit of a challenge. Still, she felt confident meeting with the television icon.
"I get to the studio where Norman Lear is, I get the sides – which is the portion of the script that you have to read for the audition – I go in, I'm a little nervous but I read the part and I'm thinking: 'I'm amazing!'" she shared. "I'm thinking that Norman Lear is going to get me, as a person. So, I finish the read and he looks over his glasses and he goes, 'What the F is wrong with you?'"
RELATED: Jennifer Lopez Wasn't What Leah Remini Expected When They First Met
Norman Lear's criticism was hilarious to Leah Remini
Remini explained that she and Lear had some funny banter prior to her reading, where she was making him laugh throughout their conversation. The former DWTS contestant was immediately convinced that the part was hers before she even tried out for the character. Apparently, Remini's natural personality showed more comedic prowess than when she read for the part, and Lear let her know it.
"That was horrendous – Do you need to leave the room and come back?" Remini recalled Lear telling her. "How could you be so funny in real life and suck at reading these sides like you just did?"
Rather than cowering under the criticism, the King of Queens alum found his feedback quite humorous.
"I almost peed in my pants from laughing so hard," she commented. "I don't know why it made me laugh – I love brutal honesty. … Norman Lear, saying that I was so horrendous – I'm laughing on the floor, I'm trying to catch my breath and he's like, 'And look what you're doing now, you're just a mess.' Which was making me laugh even more."
Leah Remini learned a valuable lesson from the experience
Lear began cracking up at Remini's reaction, and encouraged her to take a break and give the audition another try.
"He was like, 'Pull yourself up off floor, stop laughing' – and now he's laughing," the Kevin Can Wait star remembered. "And now I'm laughing because he's laughing. … So he goes, 'Go and get yourself some coffee and pull yourself together and then come back in.' And I go, 'OK, great, Norman Lear!' For some reason I kept calling him 'Norman Lear' as opposed to just 'Mr. Lear' or 'Norman'."
After downing some caffeine, Remini still struggled with the reading and decided it wasn't meant to be. She felt that Lear was correct in his assessment and was grateful for the interaction.
"He was honest with me," she remarked. "He wasn't saying, 'Leah sucks.' He was saying, 'You're not doing great at this part.' … That audition was probably the best experience I ever had! He was saying: 'You're too funny to not be doing this well,' and I was like: 'Agreed. Agreed.' It's OK to not be great at everything. You're not going to be great all the time. That doesn't mean you're doing anything wrong or bad – it just means not everything is meant for you."
RELATED: 'King of Queens' Alum Leah Remini Won This Role Over Jennifer Aniston