Step Aside Duolingo, BTS Is Here to Teach ARMY Korean with the Series 'Learn Korean with BTS'
Social distancing is a little bit easier with this K-pop group. ARMYs across the globe are listening to Map of the Soul: 7 and streaming music videos featuring these idols. Recently, BTS shared the news of a mini-series, aimed at helping fans learn Korean. Here's how you can learn Korean with BTS, thanks to their Weverse videos.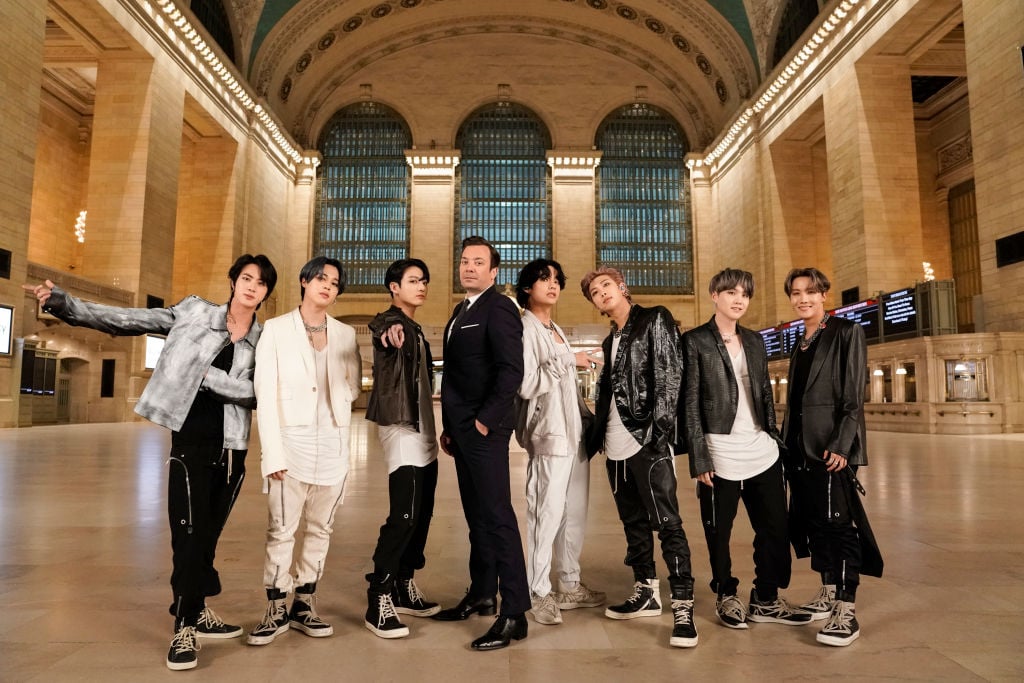 BTS launched a 'Learn Korean with BTS' course for fans
If you're trying to learn a second language while stuck at home, BTS has you covered. This K-pop group is taking to one platform with a video series, helping fans to learn this language. CNN reports that Big Hit Entertainment said K-pop's recent popularity promoted a "demand for learning Korean."
"We are planning Korean language educational contents to improve our accessibility," the agency explained, according to CNN. "We hope that through learning Korean, global fans will be able to deeply empathize with the music of artists and enjoy a wide range of contents."
This announcement comes just weeks after Big Hit Entertainment canceled BTS' live performances in South Korea. Some fans expect another announcement regarding the world tour in the coming weeks. Until then, fans can stream these educational videos, along with "V Live" streams featuring the seven members.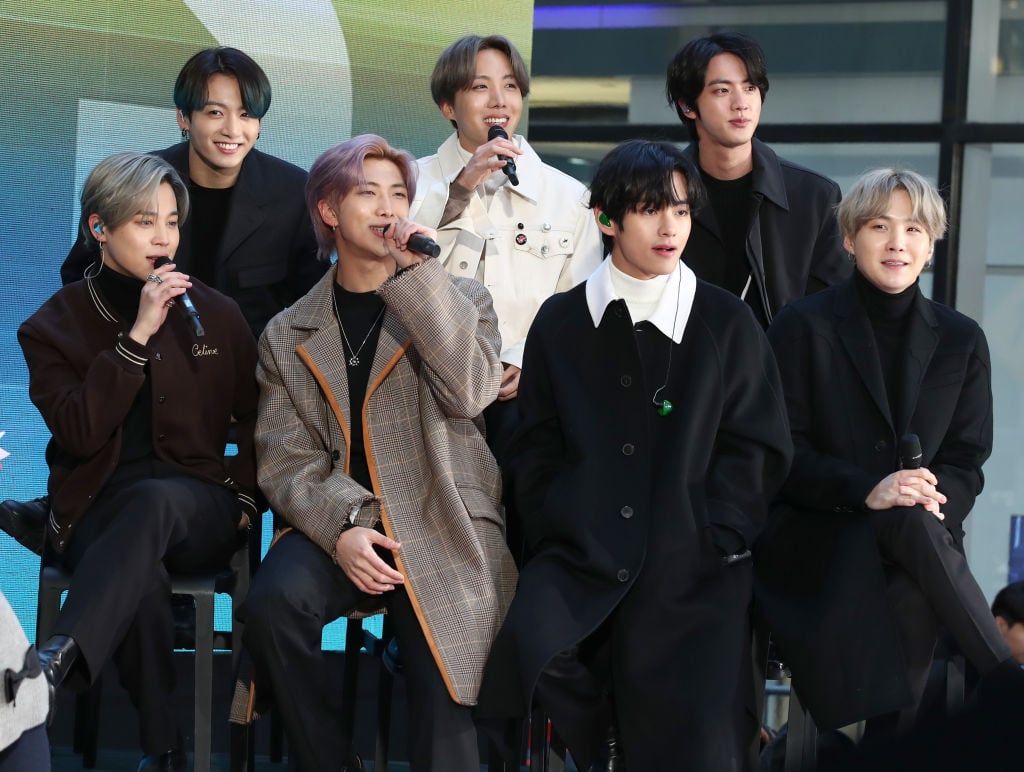 This BTS mini-series is available on Weverse
Some videos starring the BTS boys, titled "Bangtan Bombs" premiere on YouTube. Other live streams and the series Run BTS appear on the platform V Live. The group's latest project, "Learn Korean With BTS," is available on Weverse, the social media platform often used by BTS and their fans. 
As one of the biggest boy bands in the world, these K-pop idols have fans speaking many different languages, including English. Although Korean is the first language of the members, some took the initiative to learn a second and even a third language to communicate with their fans. 
Most of the BTS members are fluent in English
Perhaps best known for his English is RM, who learned the language by watching the sitcom Friends. Other members can speak Chinese, Japanese, Tagalog, Russian, Portuguese, French, and even Arabic. Some members have even gone forward, releasing songs in a second language.
That includes V, who, in 2019, premiered the music video and song "Winter Bear," which he performed in English. For one video with NME, the BTS members shared their tips for learning Korean, since they've learned how to speak English. 
"So Korean is actually hard, even me as a Korean speaker, it's really hard to learn," Suga said. "But I think it'd be nice if we spoke English well, of course, that would be great. But we're foreigners, right? We're from Korea, right? It's OK if we don't speak English really well. And Korean, if you don't speak Korean that well, it's OK, I think."
The first three episodes of "Learn Korean With BTS" are available on Weverse. Music by BTS, including their recently released album Map of the Soul: 7, is available for streaming on Spotify, Apple Music, and other major platforms.