'Leave It to Beaver': How Many Cast Members Are Still Alive?
Leave It to Beaver's a classic TV show. Centering on the Cleaver family living in Mayfield, the series ran from 1957 to 1963. Decades later the comedy about suburban life has a firm place in pop culture. So, which Leave It to Beaver cast members are alive today? 
Tony Dow's still alive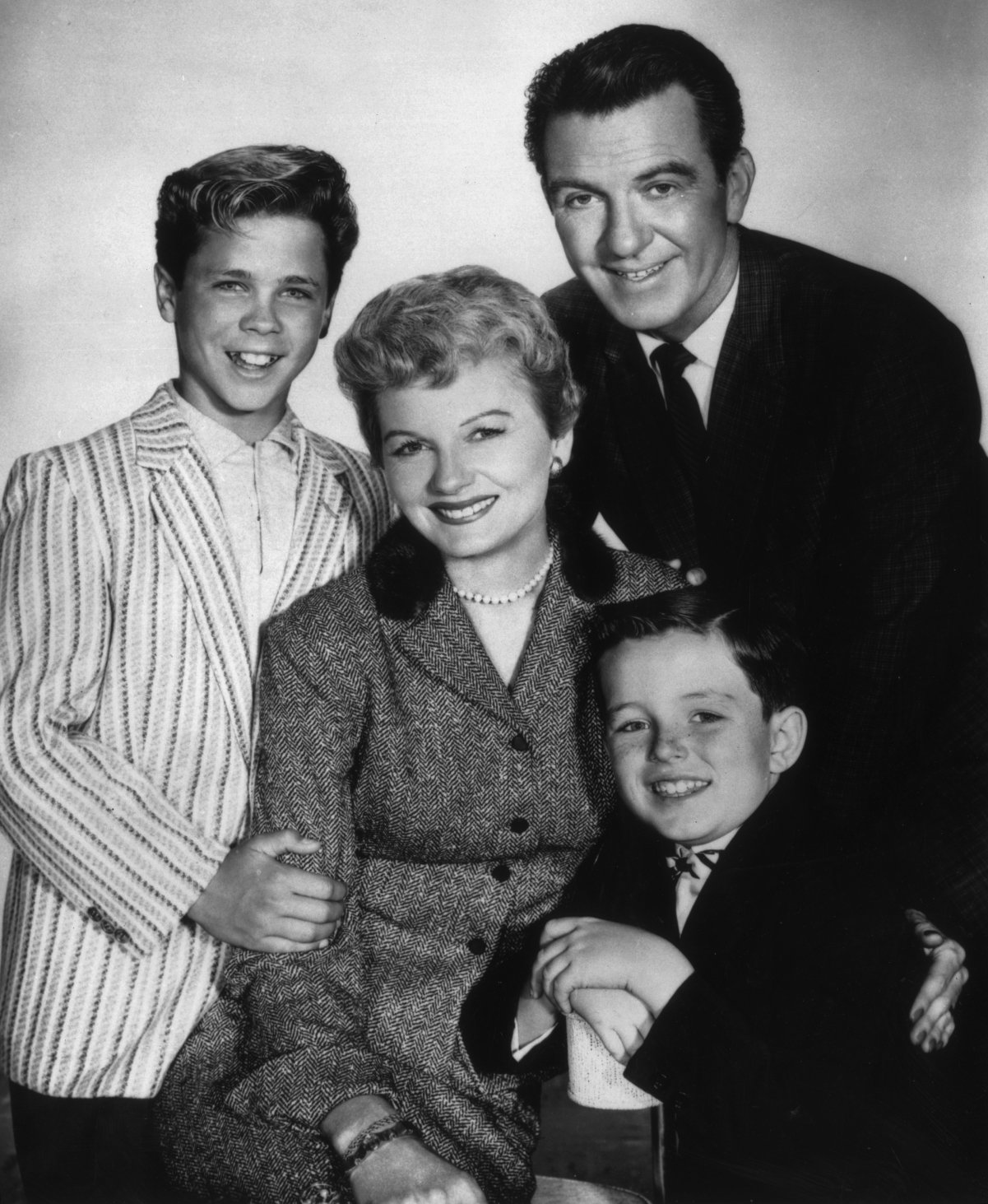 Tony Dow, or Wally Cleaver to Leave It to Beaver fans, is still alive. Dow, now 75, landed the role of the oldest Cleaver sibling as a child with little to no acting experience. He'd been an accomplished diver and only went to an audition by chance. 
"I was working out at the Hollywood athletic club and there was a lifeguard there who was an actor," Dow told Fox News in 2019. "He told my mom, 'I'm going to this interview for a show where they're looking for a father and son. Can Tony go with me because we kind of look alike?' He figured maybe that was the only way to get it." 
Dow landed a role in a pilot series called Johnny Wildlife but it didn't take off. That led him to Leave It to Beaver, which at the time was called Wally and The Beaver. After the iconic sitcom ended, Dow continued his acting career. He reprised his role as Wally Cleaver in the 1980s and eventually became a director and producer. Dow is also a sculptor. 
Jerry Mathers is still alive
The actor who played the show's namesake, Theodore "Beaver" Cleaver, is still alive. Jerry Mathers is 72 years old. After getting up to all sorts of shenanigans on Leave It to Beaver, Mathers traded the fictional town of Mayfield for a real-life high school experience. He went to school in California and joined the United States Air Force Reserve in 1966. 
After graduating high school in 1967, Mathers continued his life outside acting. He got a degree in philosophy from the University of California before reprising his role as Beaver in a 1983 Leave It to Beaver TV movie that spawned a sequel series. 
Ken Osmond died in 2020
Ken Osmond, the actor who made Eddie Haskell famous, died on May 18, 2020. He was 76 years old. Osmond played Wally's mischievous best friend who often tormented Beaver. The actor's character became known for being well-mannered to the Cleaver parents and mean to Beaver. 
Following his iconic role on Leave It to Beaver, the actor had a tough time in Hollywood. The popularity of his role led Osmond to be typecast. After a few small roles, Osmond left acting to join the Los Angeles Police Department. Later shot in the line of duty, Osmond reprised his role as Haskell in the 1980s. 
Barbara Billingsley died in 2010
Barbara Billingsley, the actor who played June Cleaver, died in 2010 at the age of 94. When Leave It to Beaver premiered in 1957 she was already an established actor. 
When the show ended she went on to star in other TV shows and movies but none eclipsed her role as Mrs. Cleaver. Billingsley appeared starred in Mork & Mindy and Airplane! Before putting on her pearl necklace as Mrs. Cleaver in 1983.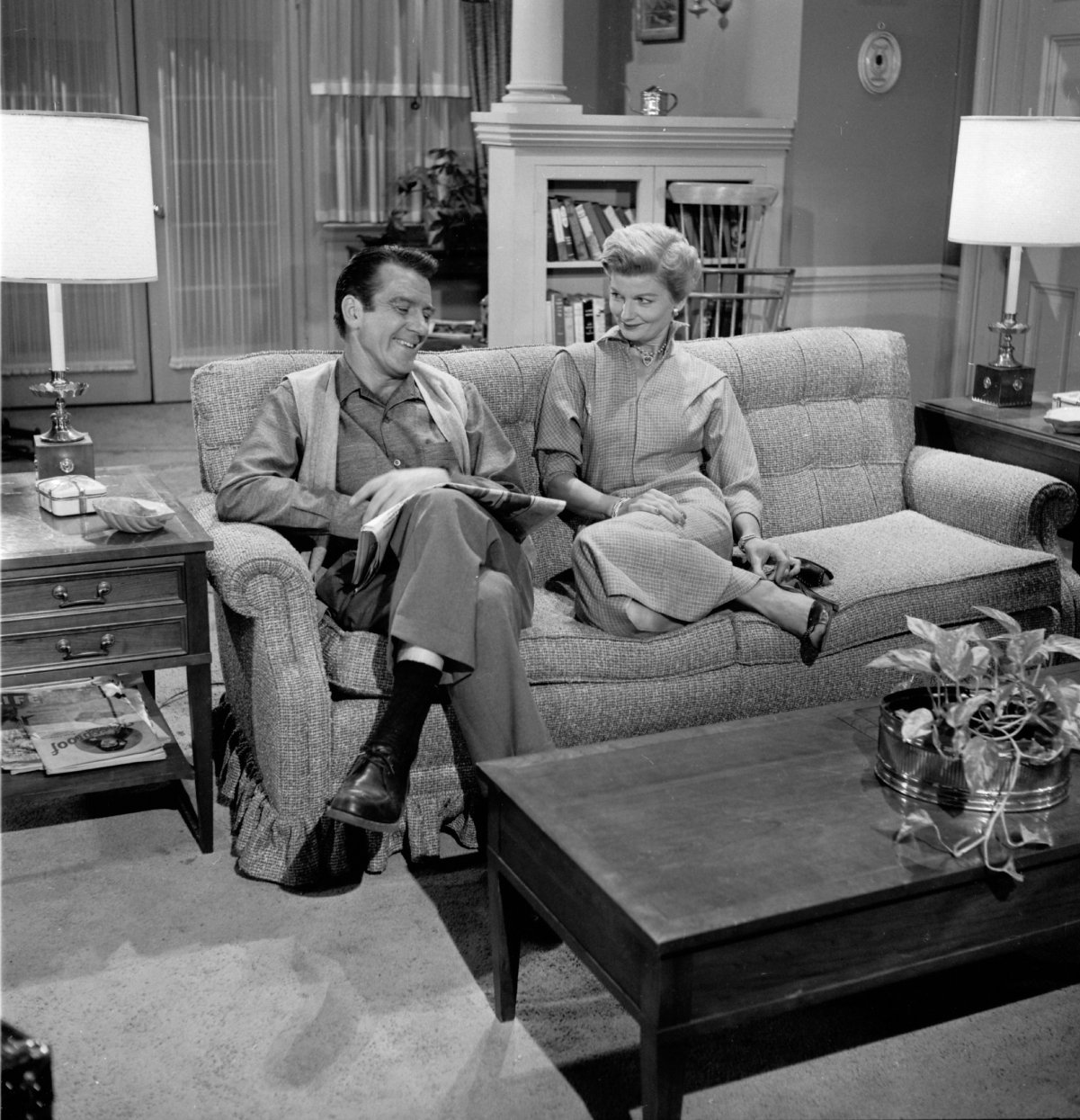 Like her fellow Leave It to Beaver co-stars, Billingsley reprised her role in the TV movie and subsequent series. According to IMDb, 2003's Secret Santa marked her last acting credit. 
Hugh Beaumont died in 1982
The only Cleaver family member not to be part of the 1983 reunion was Hugh Beaumont. The actor who played the Cleaver family patriarch, Ward Cleaver, died a year earlier. He was 72. Beaumont died of a heart attack while visiting his son in Germany, according to The New York Times. In the nearly 20 years since Leave It to Beaver ended, Beaumont had continued acting, primarily on TV. 
Watch Leave It to Beaver on Peacock.
RELATED: 'Leave It to Beaver': The Series Finale Revealed the Origin of Beaver Cleaver's Name