'Leave It to Beaver': How To Watch the Iconic Series
Want to return to Mayfield and watch Leave It to Beaver? Find out how to stream the iconic TV show and see Beaver (Jerry Mathers), Wally Cleaver (Tony Dow), and their friends get up to all sorts of shenanigans on the classic series. 
'Leave It to Beaver' took inspiration from real kids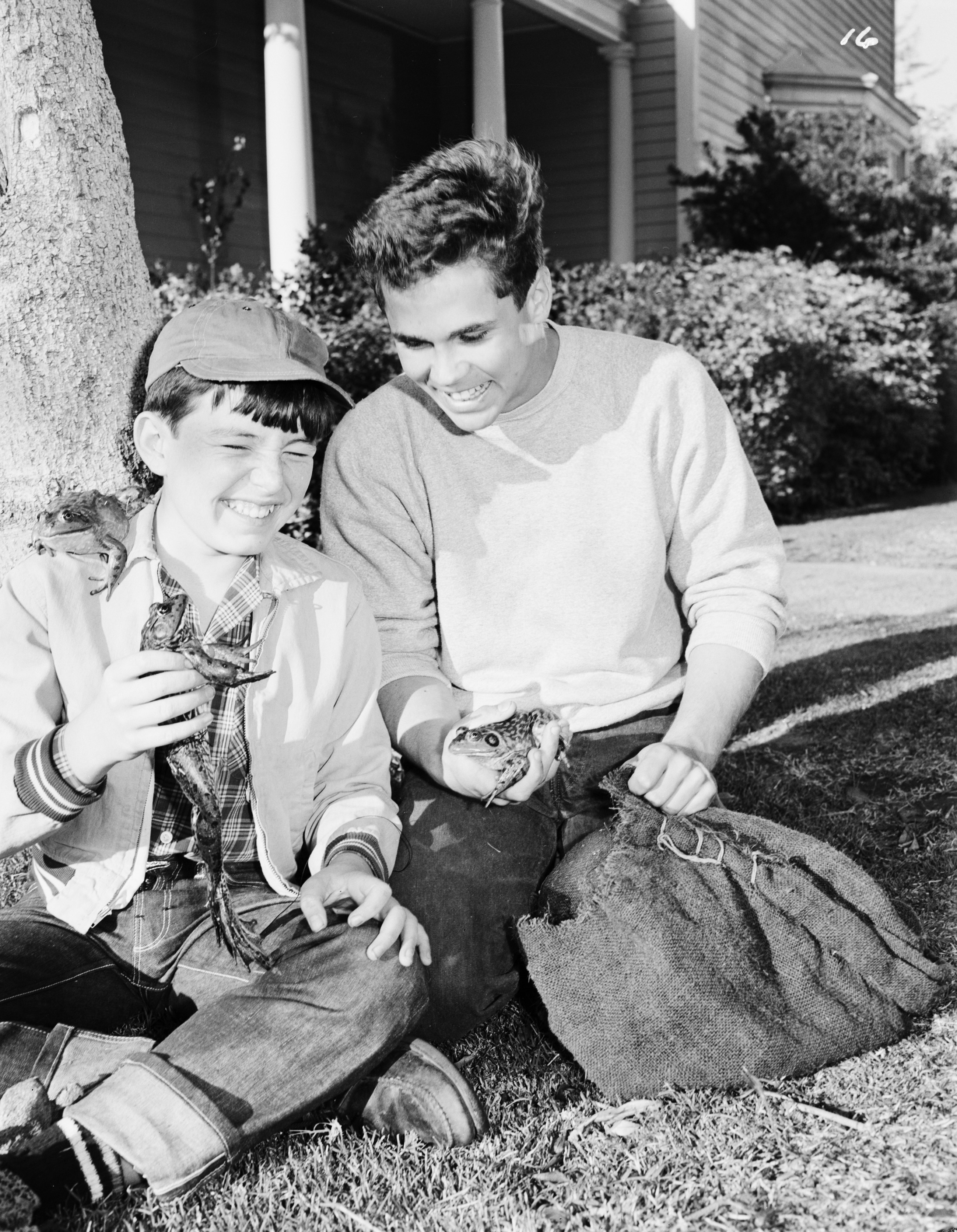 Many of the storylines and conversations on Leave It to Beaver were inspired by what kids actually said to each other. Joe Connelly, the co-creator of the classic series, used his two sons as the inspiration for Wally and Beaver. He based the characters' own experiences on those of his sons. 
According to the Los Angeles Times, Connelly's 14-year-old son, Jay, inspired Wally, and his 8-year-old son, Ricky, inspired Beaver. As for Eddie Haskell (Ken Osmond) and Larry Mondello (Robert "Rusty" Stevens), they were inspired by the Connelly boys' friends. Connelly even kept a pen and paper on him in case his sons or their friends said something that'd make for good TV. 
"Joe used to be one of those guys who'd walk around with a pad of paper in his pocket and whenever a kid would say something funny, he'd write it down," Brian Levant, the co-writer on 1983's Still the Beaver, said.
According to Levant, "There is a legendary story that Ricky Connelly once left the dinner table in a huff and stopped at the top of the stairs and said, 'I'm never giving you any more material for your show.'"
'Leave It to Beaver' isn't streaming on Netflix
Have a Netflix subscription and want to watch Leave It to Beaver? Unfortunately, the iconic series isn't part of the streaming giant's programming. But not to worry. There are other ways to watch the show.
All six seasons of Leave It to Beaver are available for free on NBC's streaming service, Peacock. It's also available to rent on Amazon Prime Video and iTunes for $1.99 per episode. 
The 'Leave It to Beaver' cast still gets residuals but not from the original series
Unlike the cast of Friends, the stars of Leave It to Beaver aren't earning substantial sums thanks to reruns. As Mathers told the AARP Bulletin in October 2011, he and his fellow Leave It to Beaver cast members stopped earning royalties long ago. The actor said royalties ran out after each episode had aired six times. However, that isn't to say they're not making money from the show in other ways. Leave It to Beaver reunions and spin-offs that came after the original series ended in 1963 provided residuals.  
"Just yesterday, I got a check — I forget what show it was — something in the '90s," Mathers said, before disclosing the amount. "It was 13 cents. But I have no regrets. I've done very well and I'm in fairly good shape." 
The New Leave It to Beaver premiered in 1983 following Wally and Beaver as adults with families of their own. Several original cast members reunited for the spinoff, including Mathers, Dow, and Osmond. The show ran for four seasons before going off the air. 
Watch Leave It to Beaver on Peacock.