'Leave It to Beaver': Real-Life Brothers Inspired Wally and Beaver Cleaver
Leave It to Beaver was all about the fictional Cleaver family. But real kids inspired the iconic TV show's characters and storylines.
How Tony Dow and Jerry Mathers got cast on 'Leave It to Beaver'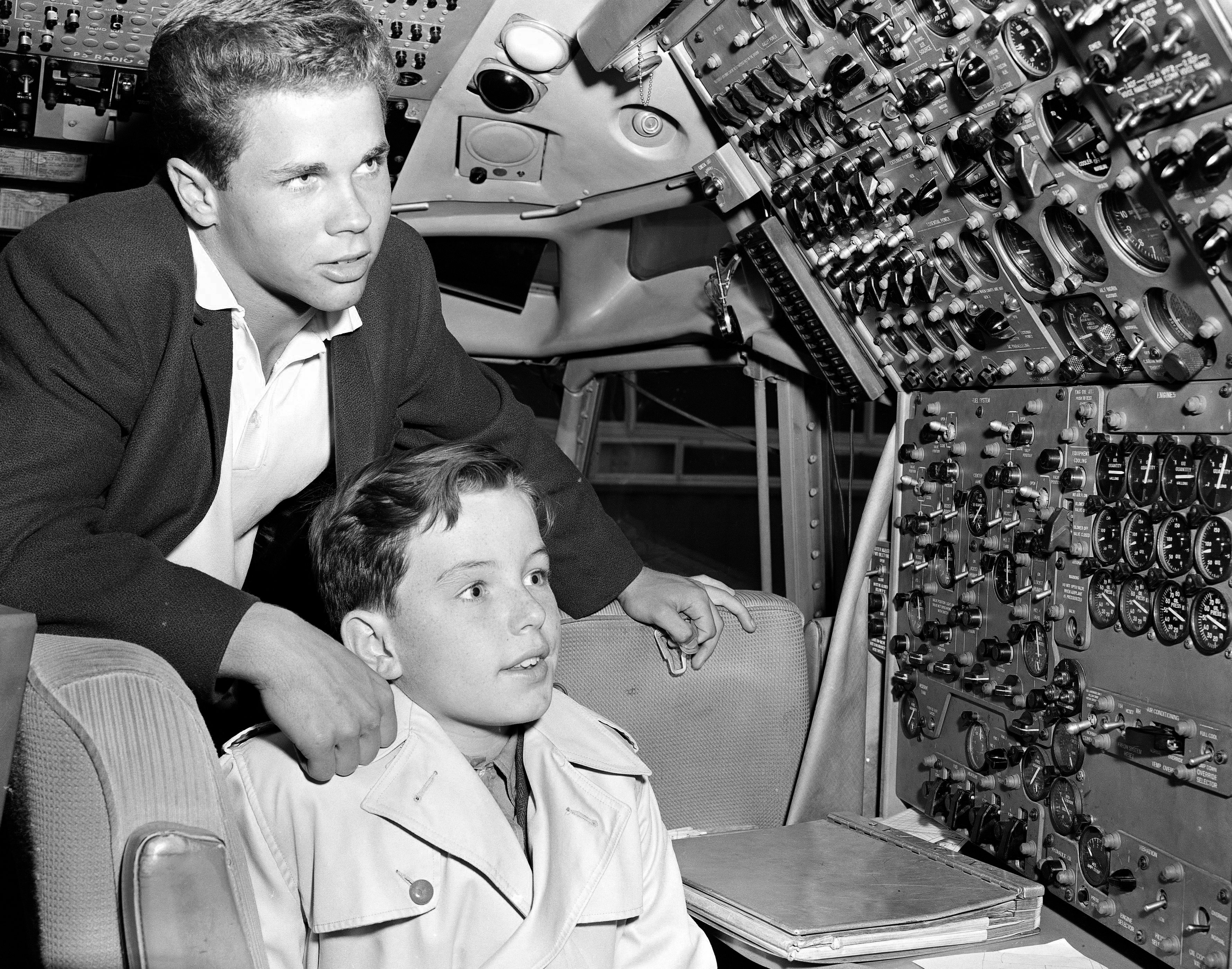 Leave It to Beaver centered around June (Barbara Billingsley) and Ward Cleaver (Hugh Beaumont), and their two sons, Wally (Tony Dow) and Beaver (Jerry Mathers).
How did Dow and Mathers land the roles that would make their acting careers? Mathers showed up at his audition wearing his cub scout uniform. He had a meeting right after his Leave It to Beaver audition and he was anxious to get to it. The young actor told the casting agents so and they found it endearing.
As for Dow, he ended up being cast as Wally after starring in a failed pilot. From 1957 to 1963, Dow and Mathers played TV brothers. It wasn't until they were a little older they would forge a bond that became a lifelong friendship. 
RELATED: Were Ken Osmond and Jerry Mathers Friends in Real Life?
Kids of 'Leave It to Beaver' co-creator inspired Wally and Beaver
Joe Connelly and Bob Mosher created Leave It to Beaver. They wrote about things they knew, which as fathers, meant writing about kids. It was two of Connelly's children, according to the Los Angeles Times, who inspired Wally and Beaver.
Connelly's 14-year-old son, Jay, inspired Wally, Beaver's older brother. And his 8-year-old son, Ricky, served as the inspiration for Beaver. Ricky's speaking habits were even reflected in Wally's. And Beaver's name? It came from a shipmate of Connelly's in the merchant marines.
Wally and Beaver weren't the only characters who were inspired by real people. Their friends, namely the mischievous Eddie Haskell (Ken Osmond) and Larry Mondello (Robert "Rusty" Stevens) were based on Ricky and Jay's real-life friends.
Brian Levant, who co-wrote Still the Beaver and executive produced The New Leave It to Beaver, told the LA Times in 2003 Connelly used to jot down what kids would say and use it on the show.
"Joe used to be one of those guys who'd walk around with a pad of paper in his pocket and whenever a kid would say something funny, he'd write it down," Levant said.
According to him, on one occasion Ricky got up from the dinner table and told his dad he wouldn't be providing him with any more material for Leave It to Beaver. 
RELATED: 'Little House on the Prairie' Author Lived Next Door To Eddie Haskell From 'Leave It to Beaver'
Is 'Leave It to Beaver' on Netflix?
Want to watch Leave It to Beaver on Netflix? The streaming giant doesn't have the iconic sitcom. Instead, episodes can be rented on Amazon Prime Video or Itunes for $1.99 each.
Those with NBC's streaming service, Peacock, are in luck because they have every episode of Leave It to Beaver. All six seasons are streaming on Peacock at the time of publication. Watch Haskell telling June, "You look lovely today, Mrs. Cleaver," and see every chuckle-inducing scenario involving Wally and Beaver.
RELATED: Andy Griffith Insisted 1 Snack Always Be on the 'Matlock' Set