LeBron James Produced a Show About Ben Simmons That Never Got off the Ground
Here's how athletes Lebron James and Ben Simmons nearly paired up for a show about Simmons that ultimately wasn't meant to be.
Ben Simmons has shown plenty of potential so far in his young career, so much so that almost any NBA fan would likely watch a show about him. Simmons is one of the league's most compelling stars and looks set to have an epic career despite his flaws.
But did you know he almost did have a show about his life and that it was going to be produced by LeBron James? 
Here's how James and Simmons nearly paired up for a show about Simmons that ultimately wasn't meant to be.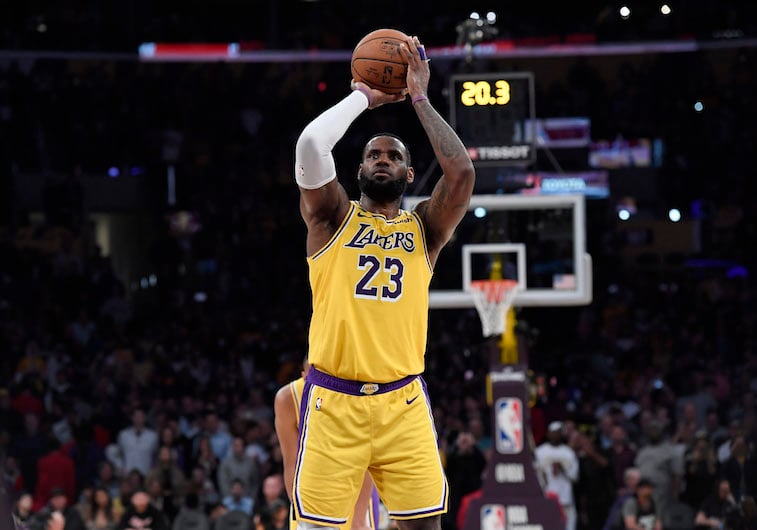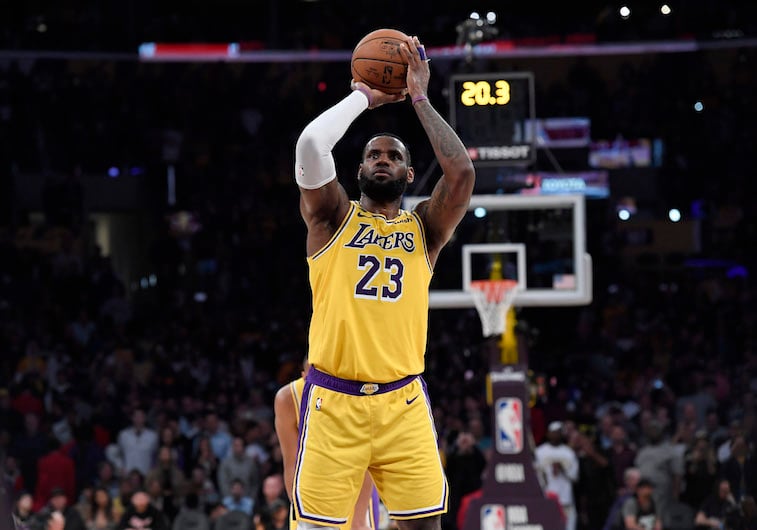 Ben Simmons path to the NBA
Simmons, born in Australia, was the number one overall pick in the 2016 NBA Draft. The Philadelphia 76ers selected him. He was one of their final high picks in their "Trust the Process" phase before they turned the corner to being contenders — largely thanks to Simmons and Joel Embiid.
Injuries derailed the early part of his career, but he's currently in his second season and thriving. Here are his career stats so far: 
16.7 points per game
7.8 rebounds per game
8.2 assists per game
Rookie of the Year Award winner
Simmons has had a wild ride of a career so far. From traveling to Australia to the U.S. to starring for one season at LSU, to his struggle to shoot three-pointers in the pros, to his overall dominance without being able to shoot, there has never been a player like him in league history.  Simmons' story is so crazy, it sounds like something out of a movie – or at the very least, it would make a good TV show.
Enter one of his fellow NBA players (James) who tried to make that a reality. Here's why James was in just the position to make that happen. 
LeBron James, movie producer
Since he entered the NBA in 2003, it's clear James has aspired to be more than just a basketball player. He's also an entrepreneur. One business James has waded into is the film business. He's become a film producer looking to break into Hollywood. It's one reason many people correctly predicted he'd head to the Los Angeles Lakers when he hit free agency prior to last season. 
Jams and his partner, Maverick Carter, are the minds behind Springhill Entertainment, their production company. They have produced (or have in the pipeline) some major projects, including: 
Space Jam 2, the sequel to the 1990s Michael Jordan-Looney Tunes movie Space Jam
The Shop, James' HBO series where he and several other famous people converse at a barbershop
Shut Up and Dribble, a Showtime documentary that looks at the role of race and politics in professional sports
Student Athlete, a documentary about the lack of compensation in college sports
The idea for the show "Brotherly Love" that never came to be
James and Simmons may be rivals on the court, but they teamed up for a business partnership off of it. James was set to produce a show about Simmons' life called Brotherly Love. According to Nellie Andreeva of Deadline: 
"Brotherly Love is inspired by the life of Ben Simmons and centers on a unique sibling relationship within a multi-ethnic family…Together, they pursue their dreams while navigating life in the spotlight in Philadelphia, a passionate city where sports is in your blood, and your blood is always boiling."
The show didn't make it past the pilot stage, but who's to say Simmons and James won't team up in the future? It's certain that James will have plenty of projects on the horizon in the future and Simmons has a story worth telling. Perhaps the two will team up for a documentary or docuseries about the Australian-born star at some point.