LeBron James Said This About Barack Obama's Basketball Skills
They don't call him King James for nothing. Over the past decade, LeBron James has risen to the top of the NBA and earned four championship rings. In the lead-up to the 2020 US presidential election, he's also been an outspoken critic of President Donald Trump.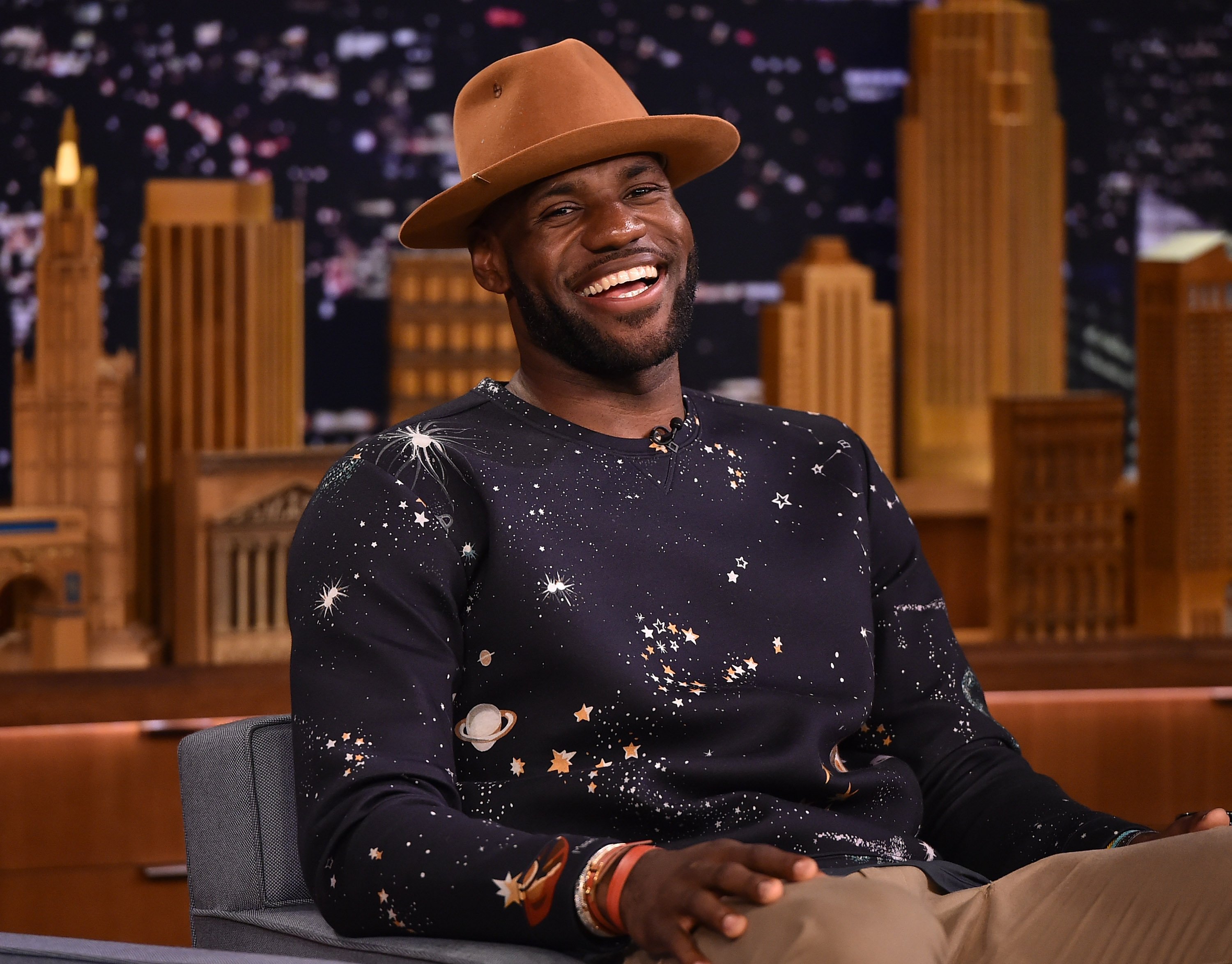 LeBron James has been politically active for years
Aside from his accomplishments as a basketball player, James has been putting in plenty of work off the court as well. In 2016, after he had won his third NBA title, James appeared at the ESPY Awards with fellow players Dwyane Wade, Carmelo Anthony, and Chris Paul to make an important call to action. They all spoke on behalf of the Black Lives Matter movement and insisted that equality for minorities must be achieved both on and off the basketball court.
Following the death of George Floyd in May of 2020, James started using his platform to promote causes that he was passionate about. He and his childhood friend and business partner Maverick Carter created More Than a Vote, a new organization is designed to work with and inform the Black community on various voter-related topics, including voter suppression and voter turnout. Several high-profile athletes such as Odell Beckham Jr. and Patrick Mahomes have joined the cause.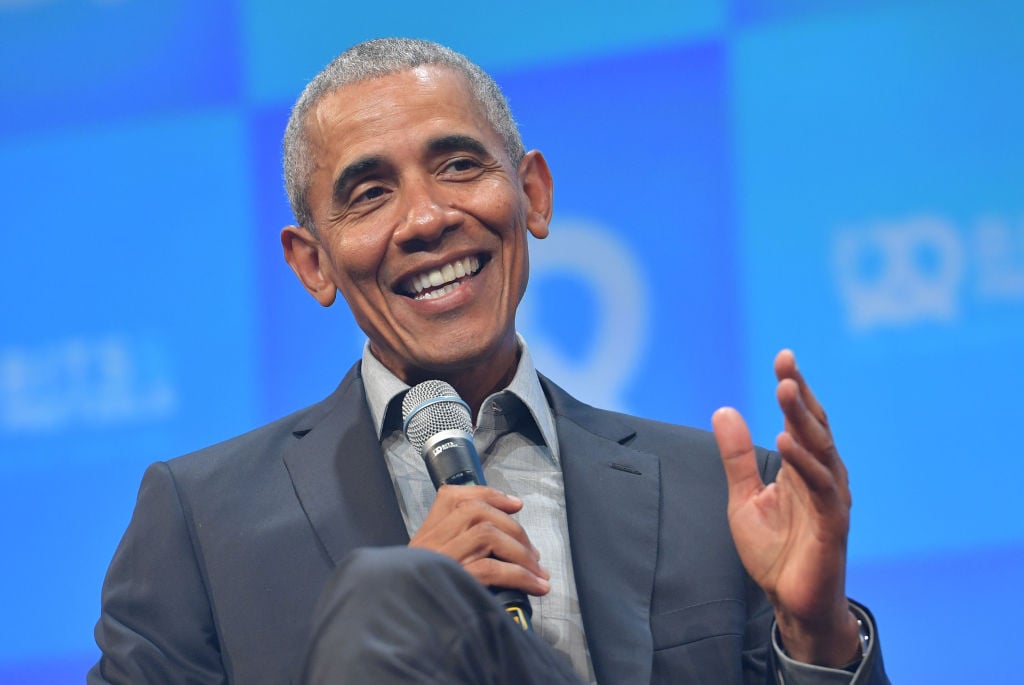 RELATED: Gabrielle Union and Dwyane Wade Asked the Cast of 'Pose' For Advice on Raising Their Daughter Zaya
LeBron James has worked with former President Barack Obama
When James was calling for massive changes in the NBA earlier this year, he met with one basketball lover who also wanted to see change for the league's players: former president Barack Obama.
NBA teams began boycotting the playoffs following the shooting of Jacob Blake in Kenosha, Wisconsin in August of 2020. Players began to develop a plan of action behind the scenes and a list of demands to present to the league. It was at this time when James met with his friend Obama.
Obama told James — along with Paul, Anthony, and Russell Westbrook — to resume playing after they present the NBA with their demands. The league announced that the playoffs would begin again and that it was creating several initiatives to promote voting access, combat social injustice and racial inequality, and advocate for police reform.
"The conversation we had was along the lines of what LeBron spoke about," Obama said. "Protest is useful in terms of raising awareness. But, given the powers that the NBA players had, you use that platform to see if you can start asking for some specifics."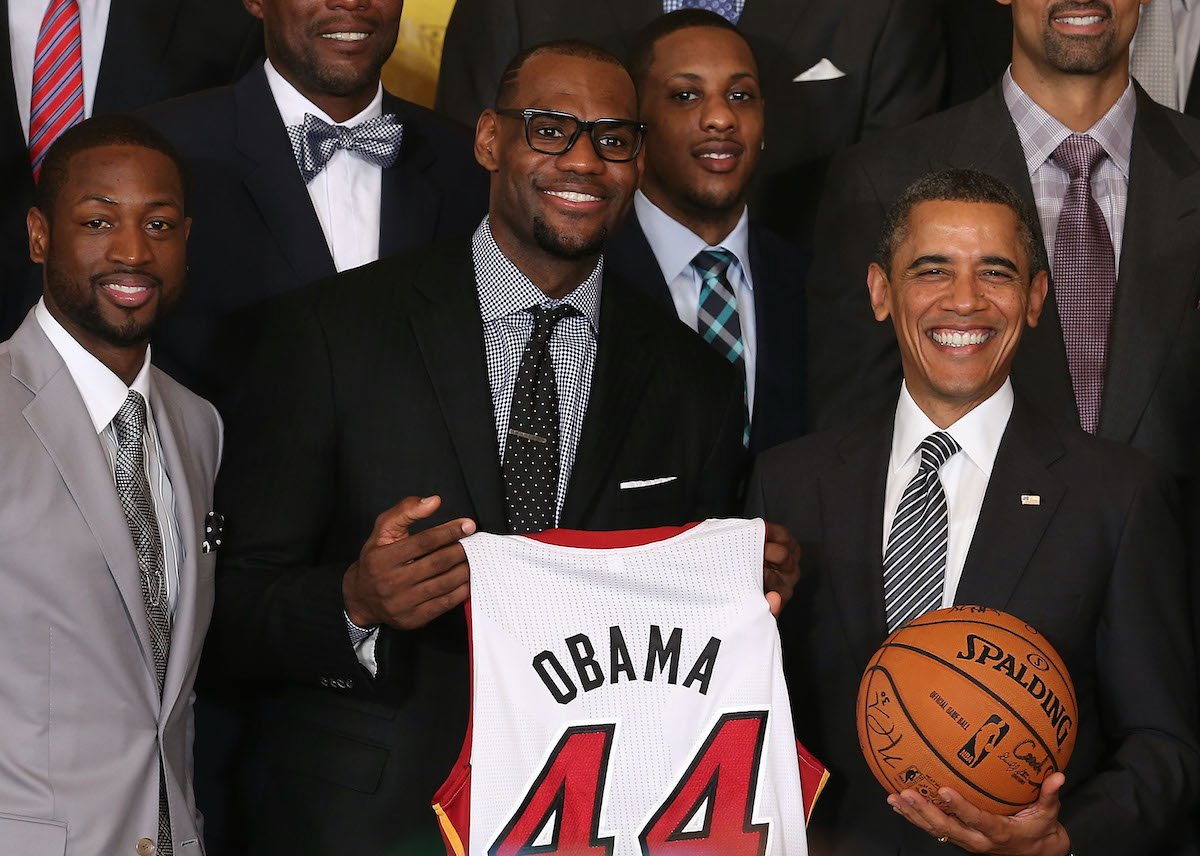 LeBron James had some words about Obama's basketball skills
Obama made waves on social media when he shared a video of him easily making a three-point shot and bragging, "That's what I do!" He was a star basketball player in his youth, so it's no surprise that his skills have held up all these years.
James, of course, commented on what he thought of the former president's abilities.
"Now you just showing out now my friend!!" James tweeted. "That's what you do huh?? Ok ok I see. All cash!"
Barack Obama made one last pre-election push on LeBron James' show
With the US presidential election just days away, Obama made an appearance on James' HBO show The Shop while he was campaigning in Miami for former vice president Joe Biden. Obama dished on hoops, politics, and more.
"In Miami this weekend, I dropped by The Shop to talk with [LeBron James] and [Maverick Carter] about the NBA bubble, the racial justice movement, and what's at stake over these next seven days," Obama tweeted.
James replied with gratitude and a subtle jab at the current president. "It was such an honor," he said. "My President giving us the perspective and motivation we need right now. GO VOTE!!!"