Led Zeppelin Hated the 'Hammer of the Gods' Book but Acknowledged Plenty Was True
Late in The Sopranos, the show's main character describes "remember when" as "the lowest form of communication." For Led Zeppelin vocalist Robert Plant, those were words to live by following the band's 1980 demise. Everything Plant did in the early '80s felt like the opposite of the Zep approach.
That was intentional, of course. Plant wanted to distance himself from the Zeppelin legacy so he could chart his own solo career. But Led Zeppelin wouldn't die, and the 1985 publication of Stephen Davis' Hammer of the Gods ensured the conversation would continue.
Suddenly, stories of groupies, marine life, underage girls, rampant hotel destruction, and other trappings of Zep's fabled tours were everywhere. However, it was an unauthorized biography, and Plant joined Jimmy Page and John Paul Jones in questioning the validity of Davis' account.
Yet in between complaints about exaggerations by Davis' sources, Plant and Page (and even Jones) have acknowledged truth in Hammer of the Gods episodes. What's more, Plant and Page didn't seem to mind how Hammer helped the Zeppelin legend grow.
Led Zeppelin called 'Hammer of the Gods' full of sensationalistic stories told by 'a chronic liar'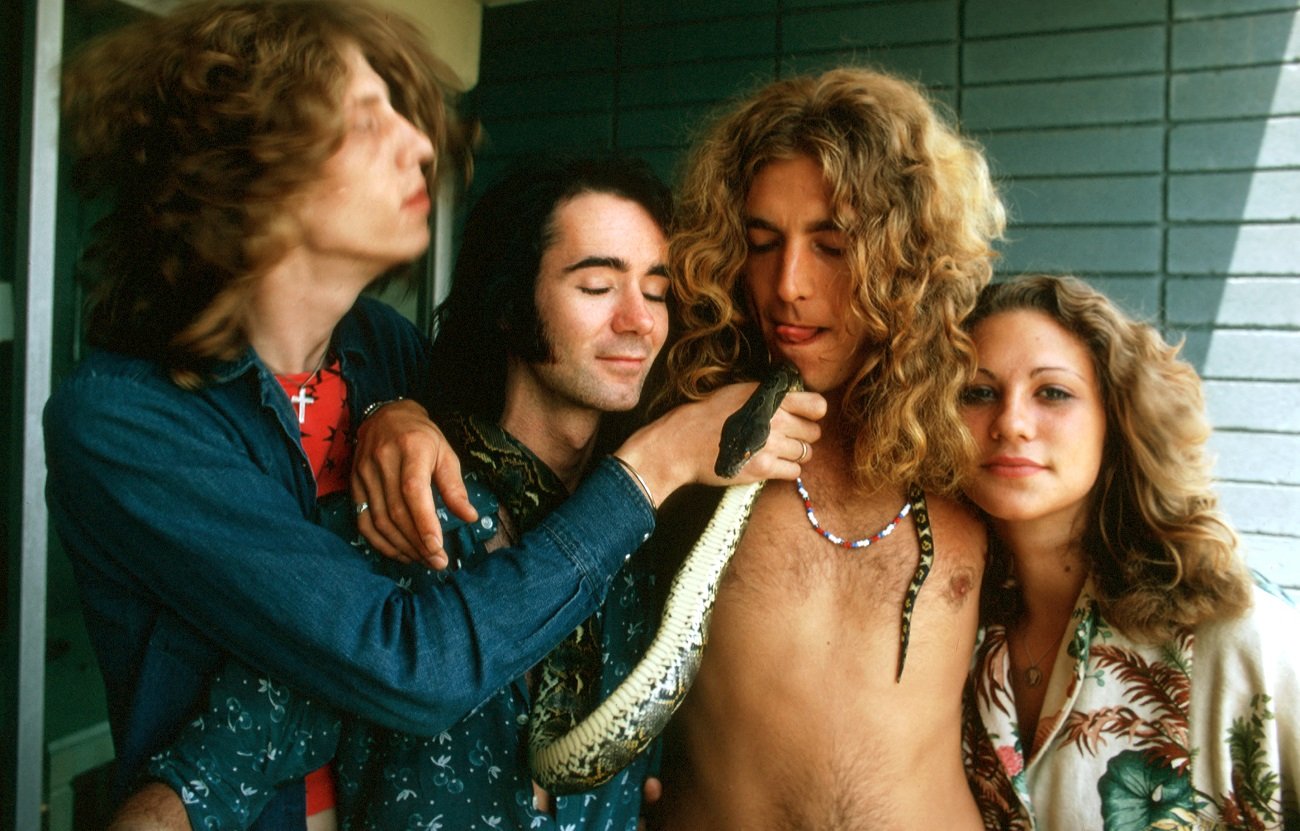 When Plant began fielding questions about Hammer of the Gods, Zep's singer claimed he didn't know Davis at all. Indeed, Davis wasn't Cameron Crowe, chronicling Zep favorably for Rolling Stone for years. But Davis did go on tour with Zeppelin for some time in 1975.
Davis relied on Richard Cole, the band's longtime tour manager, for many of the book's more lurid stories. Zep's surviving band members pointed out that Cole was a heroin addict desperate for money in the '80s (which he was). You could call it "discrediting the witness."
When you look at Zeppelin comments on Hammer, the bulk fall in that category. Page called Cole "a chronic liar" in a 1994 Mojo interview. In the same article, Plant called Cole a Judas who didn't get enough (he got $1,200) for the betrayal.
Cole, who released the even trashier (and also unauthorized) Stairway to Heaven under his own name, didn't win over Jones, either. "It was a mish-mash of several stories all put together, usually with the wrong endings and making us look miserable bastards rather than the funsters that we were," Zep's bassist-keyboardist said in a 2007 Mojo interview.
Led Zeppelin also admitted to 'kernels of truth' and more that was accurate in 'Hammer'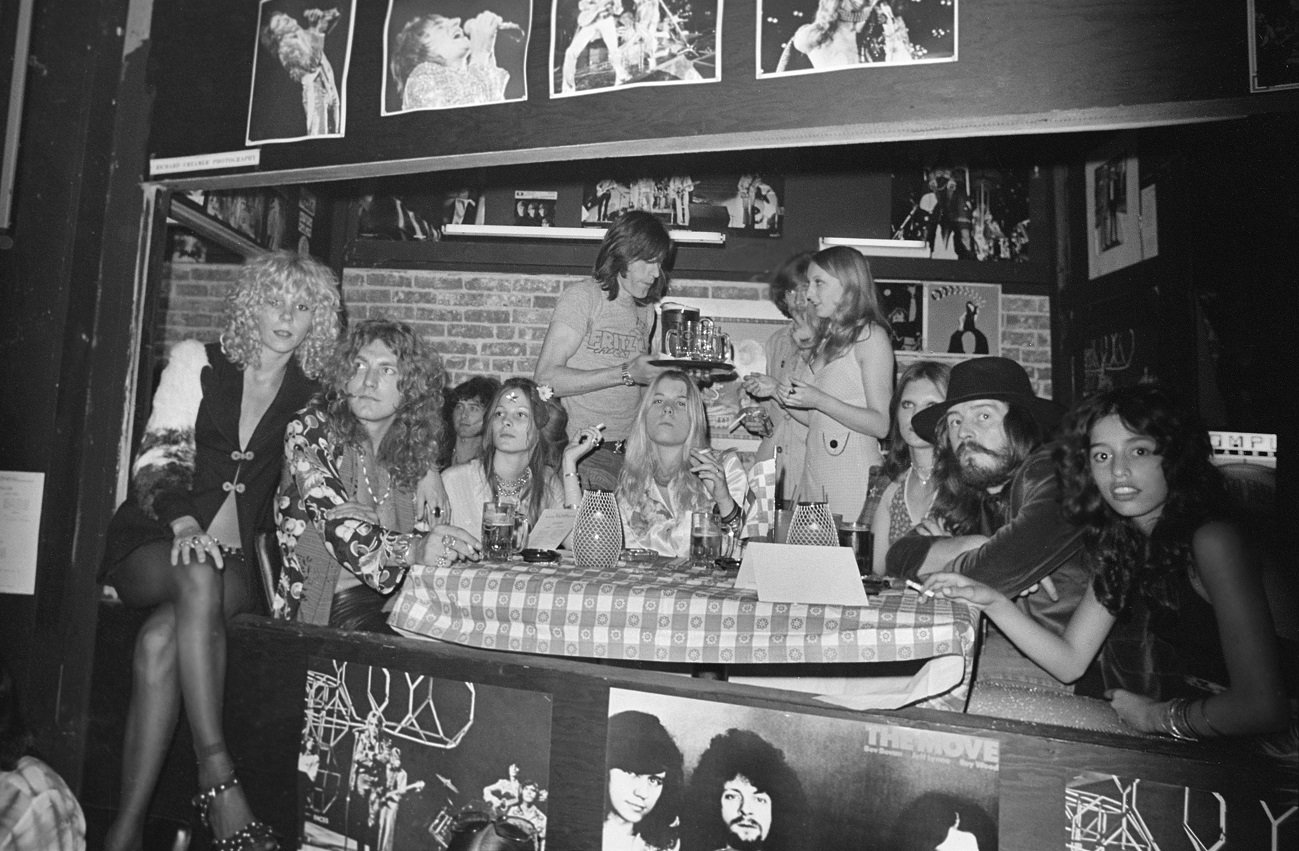 If you notice, the member of Zep don't refute the stories themselves, though Page has said Cole invented tales. Usually, the problem came in their portrayal or the stories scale. All three surviving members of the band acknowledged some truth in the book. (Other journalists corroborated many of the stories anyway.) For Jones, it was a mixup of details.
Page acknowledged that "where there's smoke there's fire" in a 1990 Mojo interview. And though he didn't go into detail, he said, "We really got the best of all that side of things" regarding the band's tours. But he doesn't dispute stories of Lori Maddox, his underage girlfriend with whom he'd been photographed (and many have reported on).
As for Plant, he told Rolling Stone that Cole's stories in the book "did have kernels of truth." He also acknowledged the "wildness going on" and the "romps." Again, it was the details. "They were wild times, without having to go into the names of the recipients or the makes of televisions that went out the window."
In the end, the Zep legend lives because the music was so great. Page spoke to that in 2012 with a reference to an infamous Hammer story. "Would anyone still be interested in the mud shark if the music hadn't been there?" he told Rolling Stone. Plant put it this way: "I want to believe Hammer Of The Gods because it's done us huge favours in terms of aura," he told Mojo.