Led Zeppelin's John Bonham Once Lost to Karen Carpenter in a 'Best Drummer' Poll
While Led Zeppelin was busy conquering the West, John Bonham got wind he lost to Karen Carpenter in a Best Drummer poll. It did not go over well.
Did rock stars notice or care about reader polls? Of course they did. This sort of recognition might not have ranked as high as "most No. 1 hits" or having a record named "Best Album of the Year," but artists definitely noticed.
The members of Led Zeppelin in their prime were no different. After breaking the Beatles record for biggest concert attendance in 1973, fans heard frontman Robert Plant mention it on several occasions that night.
And when someone in Zep felt snubbed, he might not let it go so easily. Take the case of drummer John Bonham learning he'd lost to Karen Carpenter in Playboy's 1975 drummer poll. Bonzo couldn't wrap his head around that bit of information.
Considering Bonham is widely considered the greatest drummer of the past century (read: all-time), you can see why he might feel slighted. On a tour stop in January '75, Bonham couldn't get over the poll results — especially the winner.
Bonham said Carpenter 'couldn't last 10 minutes' playing Zeppelin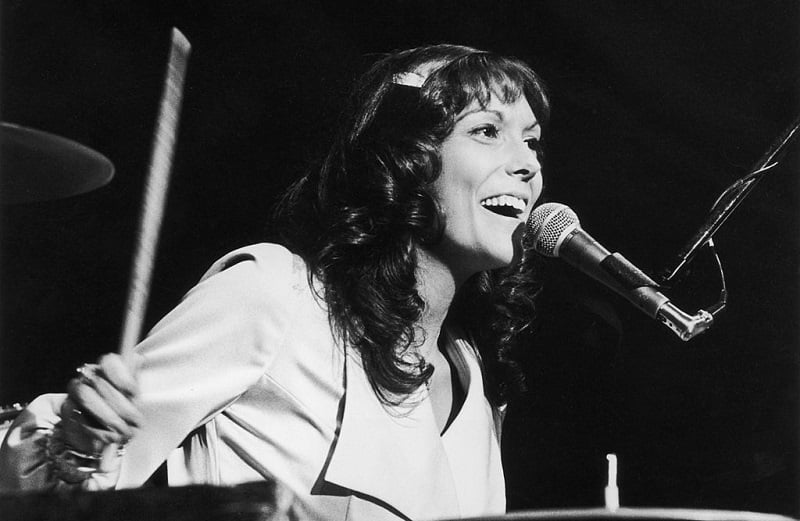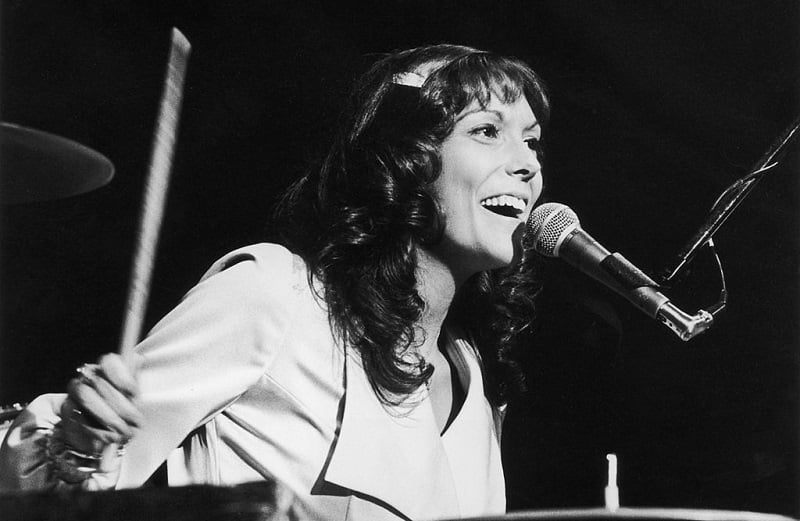 While on tour with Led Zeppelin in the '70s, rock journalist Lisa Robinson saw the many moods of the band members and their road crew. One night aboard the Zep's airplane, she even saw one of the group's managers pull out a gun to put an end a disturbance.
In a 2003 Vanity Fair article, Robinson shared some of her great Zeppelin stories. She describes Bonham, who could veer from "sweetheart" to monster in the course of an evening, showing up in his Clockwork Orange outfit the night he learned he'd ended up below Carpenter in the results.
"I'd like to have it publicized that I came in after Karen Carpenter in the Playboy drummer poll!" he told everyone in the dressing room. "She couldn't last 10 minutes with a Zeppelin number."
Later that night, Bonham hadn't gone drinking and smashing up things. Robinson found him sitting in a booth speaking about his love for his wife, and how he used to work as a carpenter and play gigs at night before he made it at as a drummer.
"How do you think I feel, not being taken seriously, coming in after Karen Carpenter in the Playboy poll," he told her. "Karen Carpenter … what a load of sh-t."
Carpenter heard Bonzo's comments and responded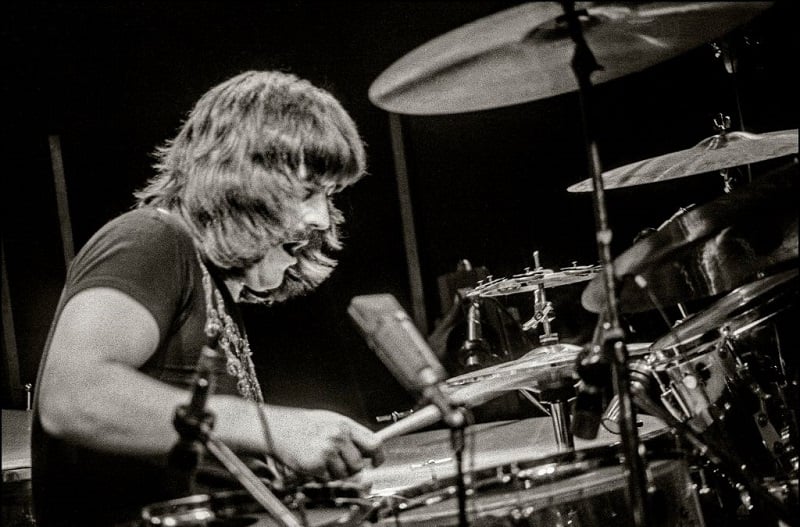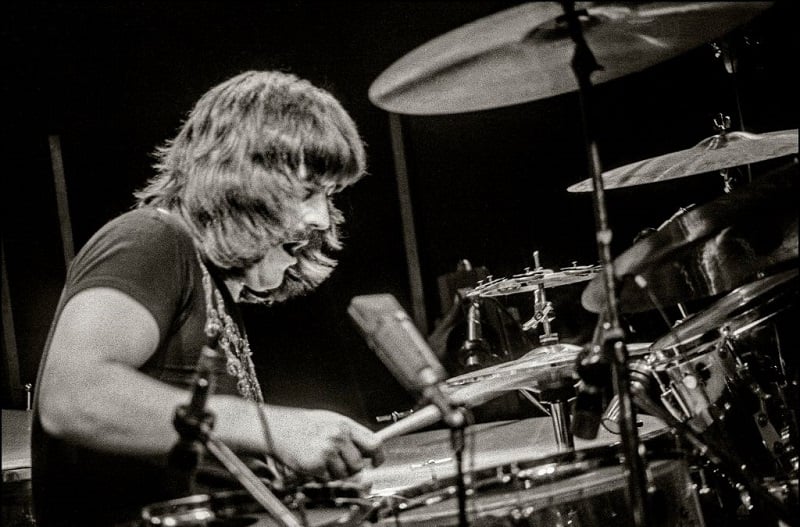 At this point, the story is crazy enough (as in, who voted for Carpenter over Bonham?) Then again, the same readers had The Who's Keith Moon and Ginger Baker down below Carpenter as well. Of course, it's a men's magazine featuring naked women, so there's that to consider as well.
But the story got even better when someone told Carpenter about Bonham's comments. Carpenter said she felt "humbled and embarrassed" by coming in first. "I heard that John Bonham is quite upset," she added (per Udiscovermusic). "I hope he is not mad at me, as I had nothing to do with the poll."
To prove she could handle at least a few minutes of Zeppelin drums, she proceeded to play (and sing) "Babe, I'm Gonna Leave You" for the TV audience. Somehow, we doubt that settled the issue in Bonzo's mind.
Also see: When The Beatles' Pot-Smoking Made Filming 'Help' a Nightmare