'RHOD' Star LeeAnne Locken Claims the Post Office Lost Kary Brittingham's Wedding Invitation
'RHOD' star Kary Brittingham accused LeeAnne Locken of not inviting her to her wedding, but Locken says it got lost in the mail. What do you think happened?
After the first few episodes of Real Housewives of Dallas Season 4, it's obvious LeeAnne Locken and newcomer Kary Brittingham already don't get along. Their feud came to a head when Brittingham accused Locken of not inviting her to Locken's wedding to longtime boyfriend, Rich Emberlin.
However, the former pageant contestant claims the post office lost Brittingham's invitation. Locken sat down with OK! Magazine to detail her feud with the Mexican native and explain why Brittingham never received a wedding invite.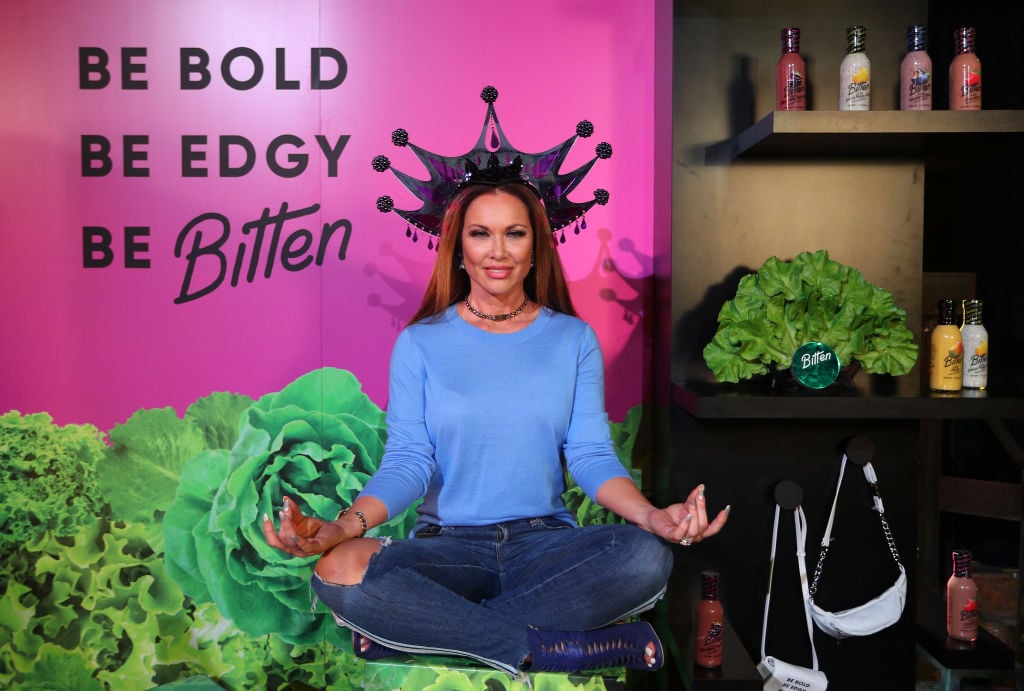 Kary Brittingham and LeeAnne Locken don't see eye to eye
As a friend of D'Andra Simmons, Brittingham joined the Real Housewives of Dallas cast this season. Previously, Locken accused former housewife Cary Deuber's husband, Mark, of cheating on Cary at a gay bar and attempting to make out with Locken without consent.
The two ended up getting into a feud on Twitter and then hashed it out during the reunion. However, Brittingham made it clear on the first episode of the season that she did not agree with Locken's accusations against Mark Deuber.
Additionally, Brittingham invited the women to Mexico to spend a weekend at her house, and Locken complained of the long drive there, the many stairs on her property, and having to share a bed with Brittingham.
The Mexican native took offense to Locken's attitude and didn't understand why she was so negative. When the two attempted to resolve their differences over dinner, Locken explained she's closed off and can seem "mean" as a result of someone molesting her at a young age.
Later this season, Locken will marry Rich Emberlin and Brittingham did not receive an invite. Although the Mexican native accused Locken of intentionally not inviting her, Locken claimed the post office lost her invitation.
LeeAnne Locken claims Kary Brittingham's wedding invite got lost in the mail
Locken also explained Brandi Redmond's wedding invite did not make it either and gave a fun fact saying "30% of wedding invites get lost in the mail."
She then detailed the proper protocol to mail out invitations, explaining you are supposed to go to the post office and have them hand stamp each one for you.
However, the former pageant finalist admitted she only put the invites in her mailbox and blamed the mistake on her age. The 52-year-old also explained she realized an invitation fell beside her mailbox, reiterating the fact that it wasn't only Brittingham whose invite was lost.
She then threw shade at the Mexican native stating, "To say it's only about her is making herself bigger than what she really is."
LeeAnne Locken explains her beef with Kary Brittingham
Locken detailed her feud with Brittingham, explaining it began before the mother-of-four joined RHOD. She continued and said she didn't understand why Brittingham is fighting her over the Deuber situation when she and Cary have resolved their issues and are currently friends.
When asked why Brittingham is challenging to get along with, Locken replied she believes the newest cast member chose not to be friends with her even though she's tried to make herself "capable of getting along with everyone."
Will these two women ever resolve their drama? Watch Real Housewives of Dallas Wednesdays at 9 p.m. EST on Bravo to find out.