Left Eye Allegedly Cried After Seeing Tupac Shakur With Another Woman, Producer Claims
Tupac Shakur was many things — a poet, rapper, actor, and, of course, a ladies man. He had a certain charm and energy that women loved, including Lisa "Left Eye" Lopes, allegedly. He's to have had a dalliance with the TLC icon in the mid-'90s. But Tupac and Left Eye's relationship never blossomed into anything serious.
Still, that didn't mean there weren't strong feelings involved. Music producer Delray Richardson even claims Left Eye allegedly once broke down after seeing Tupac with another woman.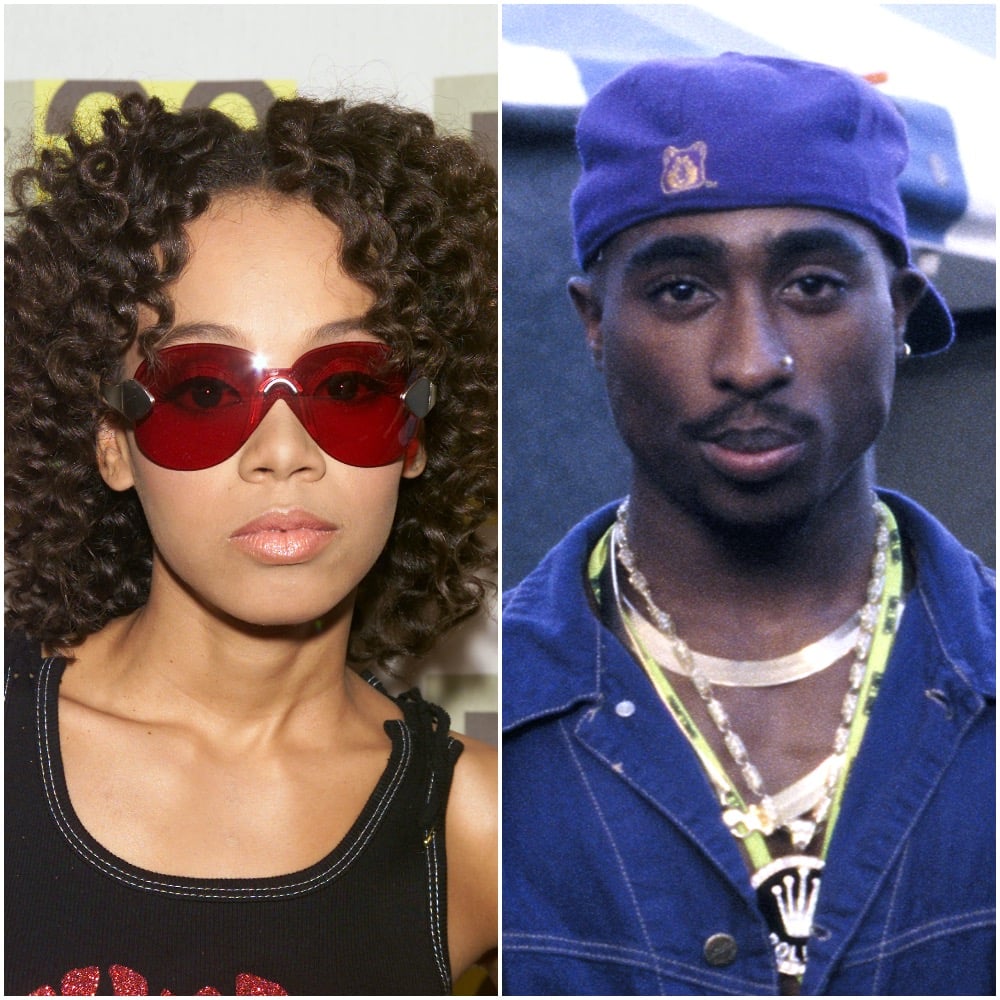 How Tupac and Left Eye met
Tupac met Left Eye in the '90s through the music industry. Multiple Left Eye sources said in the Lifetime docu-series Hopelessly in Love that she was deeply attracted to him and quickly developed a crush on him after that meeting.
"She's in the clubs, partying, and she meets Tupac. And so she develops this major crush on Tupac," said Left Eye's sister Reigndrop Lopes (via the entertainment website O4L Online). "I think she was in love with the spiritual side of him. That connection that was unspeakable."
RELATED: Friend Of Tupac Shakur Says Lisa "Left Eye" Lopes Called Shakur Her "Soulmate"
Delray Richardson claims Left Eye became jealous over Tupac's conversations with other women
Richardson, who worked with Tupac and several other big-name artists, made his claims in an interview on The Art of Dialogue. He recalled being with Tupac one night at a West Hollywood nightclub when he Left Eye allegedly walked in and noticed Tupac talking to another woman.
"As I'm standing over there, here comes Left Eye," Richardson claimed. "Left Eye jumps in-between the girl and Tupac kinda like, nudging the girl out of the way. And the girl, she like, one of them petty taps, tap somebody not the shoulder like, you know, like 'scuse me, you're in my way… When she touched Left Eye on the shoulder, Left Eye went off." 
"She turned around and was like, 'Don't put your mother*cking hands on me,'" Richardson continued. "… Tupac, he jumps in-between them and kinda like, having Left Eye by her shoulders, escorting her back a little bit, kinda pushing her back from the situation."
He claimed the woman "hastily" left the club as security rushed over, but Left Eye "bolted" after them. "Tupac came outside and was like, 'A [N-word] can't even have a good time. He was like, 'I ain't come here for this drama. I came to have a good time."
RELATED: Did Lisa "Left Eye" Lopes Date Death Row Records Owner Suge Knight?
Left Eye broke down over the situation, according to Delray Richardson
Richardson said he and Tupac went after Left Eye and found her outside in tears.
"Tupac, he walk up to her, he hug her, and he asked her, 'Yo, are you alright?' And she was like, 'Yeah, other than that b*tch all up in your face.' I was like, whoa, because cause I didn't know at that particular time that she felt that way about Tupac or what their relationship was."
Left Eye's friends and family members said in Hopelessly in Love that they never seriously dated due in part to her on-off relationship with NFL player Andre Rison. But they seemed to stay friends up until Tupac's death in September 1996.