'Legacies': With Ethan in the Picture, Do Lizzie and MG Stand a Chance?
The 'Legacies' season 3 finale may have doomed Lizzie and MG's romance.
The Legacies season 3 finale surprised fans with a new Ethan and Lizzie dating storyline. And it's probably because The CW show has been teasing a potential romance between MG and Lizzie for quite some time. But with Ethan in the picture, is Lizzie and MG's mutually unrequited love story done for?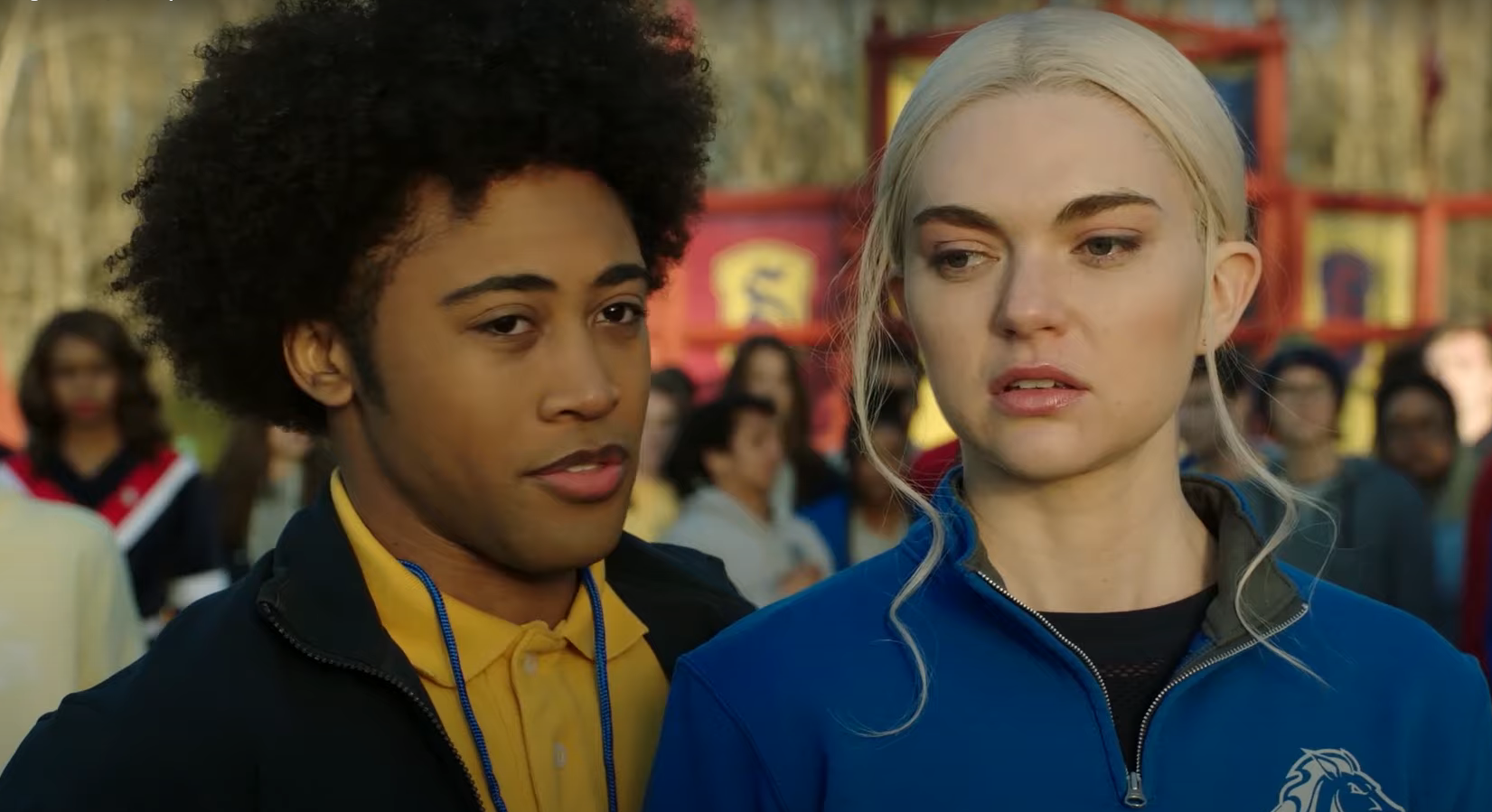 A potential Lizzie and MG love story has been on the cards since season 1 of 'Legacies'
The debut season of Legacies introduced viewers to a lovestruck Milton Greasley, aka MG (Quincy Fouse), who had an obvious crush on Lizzie Saltzman (Jenny Boyd). But, Lizzie didn't seem interested at the time and treated MG like a friend.
But even in season 2, when Lizzie started a romance with the ancient vampire Sebastian (Thomas Doherty), MG remained a supportive force in her life. He still had feelings for her, but overall, it felt like he just wanted her to be happy.
By the end of the second season, MG gave up on his crush and began dating Alyssa Chang (Olivia Liang). By then, Lizzie and MG were close friends. So when Alyssa and the Necromancer (Ben Geurens) threaten to hurt him, Lizzie goes above and beyond to save him. 
Lizzie finally starts acknowledging the feelings she has for MG in season 3. At first, he doesn't get the hint. And by the time she tries to tell him, magical problems arise, and he announces he's leaving the school. 
In the 'Legacies' season 3 finale, Ethan asks Lizzie out
In Legacies season 3, episode 16, Lizzie decides it's time Hope (Danielle Rose Russell) starts dating someone new. So when Ethan (Leo Howard) gives Lizzie and Josie (Kaylee Bryant) a ride back to the school, she tries to convince him he'd be a perfect match.
But as Ethan spends the day with Lizzie, he begins developing feelings for her. And by the end of the night, he asks her out, and she says yes. 
Will Ethan mess things up for Lizzie and MG?
Ethan and MG were crime-fighting best buddies until MG compelled him to forget everything. So if Ethan dates Lizzie, it could become an awkward situation for MG. 
"Can you imagine how MG will feel when he sees that his former partner in crime has a thing going on with the girl he loves?" a Reddit fan suggested. "He'll be upset. Lizzie will also go out with him while knowing that he and MG were close friends, so there's potential for a very dramatic, 'How could you?' CW love triangle."
Some Legacies fans think the whole Lizzie/Ethan romance doesn't make sense. And a few feel like it was added haphazardly.  
"Does anyone other than me think that Lizzie and Ethan have just been thrown together outta nowhere?" one Reddit user wrote. "I mean, just two episodes earlier, she didn't give a damn about him, and now she is somehow kinda into him? It just feels like they are just a thrown-together couple of two individual characters."
But others think Ethan is a grounded person and that he might be good for Lizzie in the long run. "He's been shown to be kind, and loyal, and a decent guy," another Redditor added. "He's exactly what Lizzie needs in a relationship right now. It's growth for her."
Unfortunately, we won't know what happens between Lizzie, Ethan, and MG until late fall. Legacies returns for season 4 on Oct. 14.