'Legacies': Is MG Leaving the Show for Good?
The March 25 episode of 'Legacies' suggested MG wants to leave the Salvatore School. But is MG is leaving 'Legacies' for good?
The CW delivered a massive blow to Legacies fans when it wrote Rafael out of the show and cast Peyton Alex Smith in All American: Homecoming. And after episode 8, "Long Time No See," it feels like the series is setting up another character departure. 
Quincy Fouse's Milton Greasley suggested he was done with his friends at Salvatore School. But does that mean MG is leaving Legacies for good?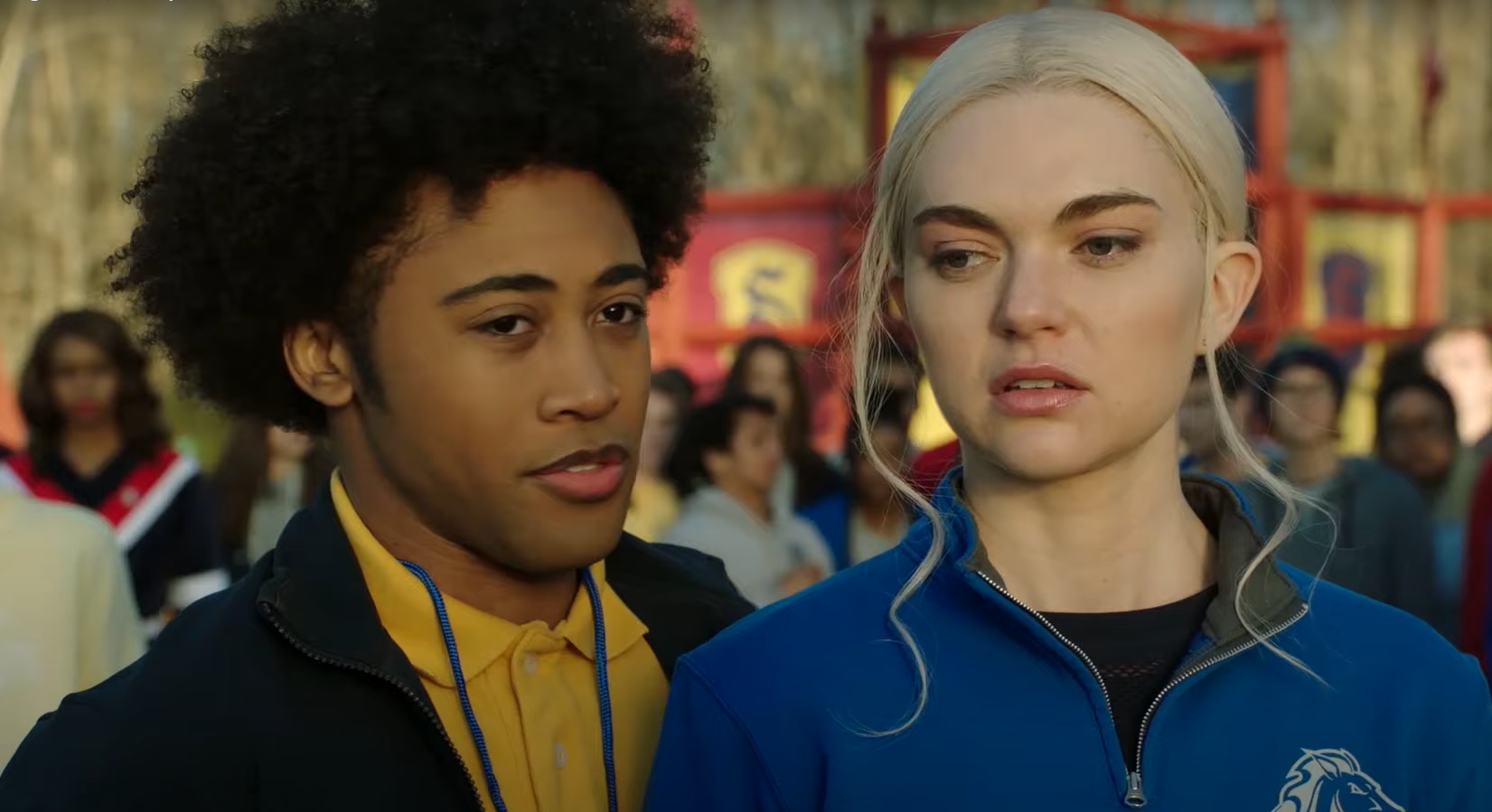 What led to MG's fallout with the Super Squad?
Landon (Aria Shaghasemi) was stuck in a Malivore prison world for weeks. And Hope (Danielle Rose Russell) believed the only way to save him was by using the ascendant to open a portal into the dangerous realm. 
But in fear of the Malivore horrors the ascendant might bring, MG lied to his Super Squad and told them Alyssa (Olivia Liang) destroyed the magical artifact. However, unbeknownst to his friends, MG had the ascendant in his room, cleverly hidden under Alyssa's guise spell as a Flash figurine. 
In Legacies, season 3, episode 7, "Yup, It's a Leprechaun, All Right," Alyssa's spell starts to glitch, causing MG to scramble to find a way to hide the ascendant. But while he's searching for a solution, a menacing, wealth-eating Leprechaun descends on the Salvatore School and consumes the artifact.
When Cleo (Omono Okojie) spells the Leprechaun and inadvertently blows it up, the ascendant resurfaces and is returned to Hope. But knowing how much danger Landon is in, Hope and the rest of the Squad are disappointed to learn MG has been lying about the ascendant the whole time. 
MG decides to leave the Salvatore School in 'Legacies,' season 3, episode 8
In Legacies March 25 episode, "Long Time No See," Hope is hellbent on saving Landon, no matter what the cost. But her insistence on using the ascendant doesn't sit well with MG. 
When he shows up to the Super Squad meeting he wasn't invited to, MG points out that the artifact could bring Malivore's dangers back to their world. And he suggests Hope wait until the next celestial event to figure things out correctly. Surprisingly, Lizzie (Jenny Boyd) takes MG's side and refuses to help Hope use the ascendant. 
Hope then goes to Josie (Kaylee Bryant), the only other Gemini witch around, and tries to convince her to assume her powers and help her complete the spell. But knowing how much harm it could do to her sister, Lizzie siphons MG, puts him to sleep, and helps Josie and Hope. 
Luckily, before the ascendent destroys the witches, Cleo's side spell brings Landon back. But when MG wakes up and realizes that everyone rejected his warnings, he tells Lizzie that he wants to leave the school before he has to see anyone else get hurt. 
Is MG leaving 'Legacies' for good?
After seeing Rafael's unexpected departure,, Legacies fans are understandably worried MG might be the next to leave. As of now, neither Fouse nor the showrunners have addressed the idea. But fans hope that it's just an intrigue that will be thwarted when the next big bad hits the school.
And as it turns out, MG was right about the ascendant the entire time. So, if his Super Squad buddies realize that, they may bring him back into the fold and convince him to stay at the school. New episodes of Legacies air Thursday on The CW.