'Legacies': This Star Binged 'The Originals' to Prepare for His Role
Legacies is back on The CW for its latest season. Because this is the newest spinoff to come out of a franchise that originally started with The Vampire Diaries, the stars of the television show likely had to do a lot of research beforehand.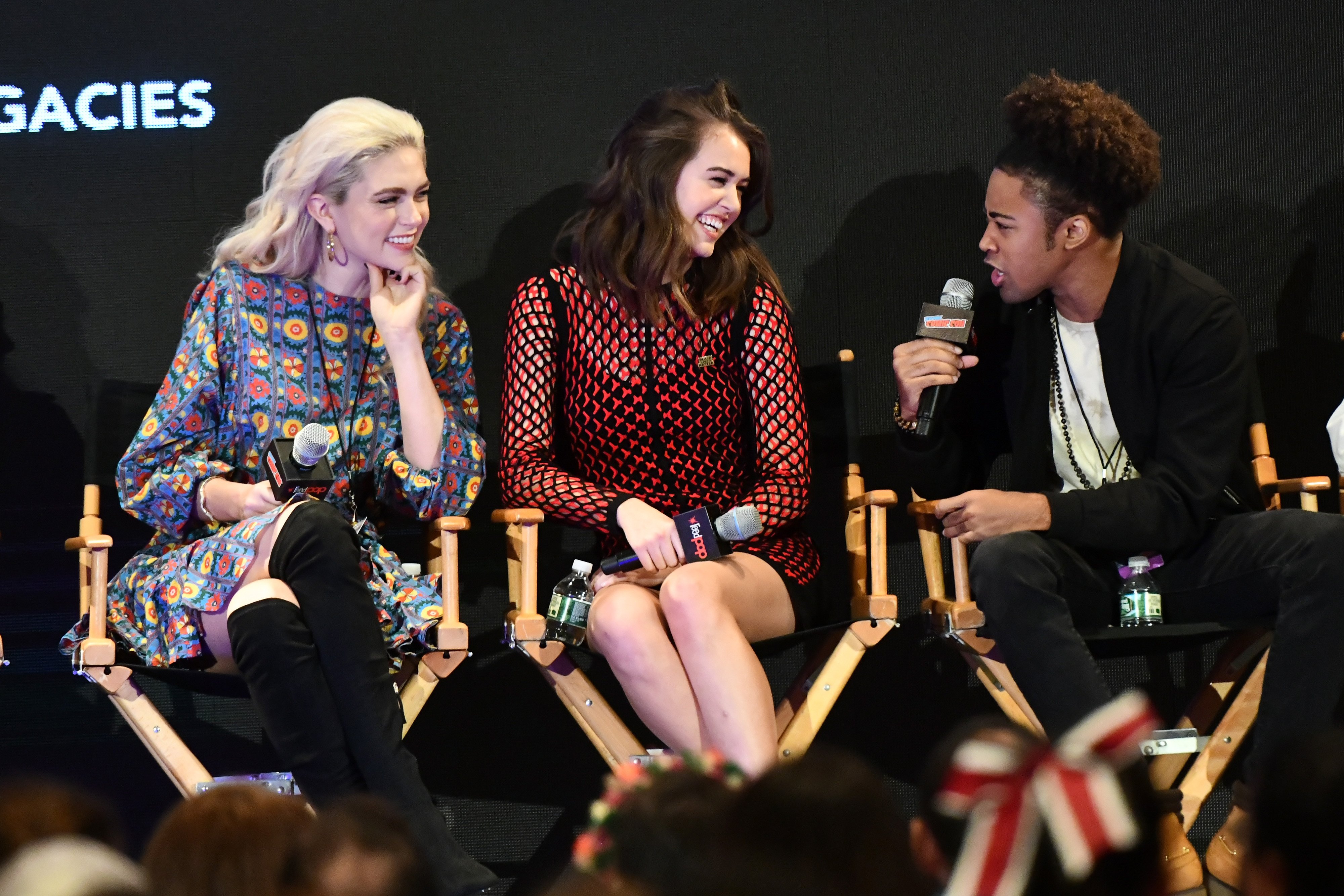 What is 'Legacies' on The CW
Legacies is set within the greater The Vampire Diaries universe at The Salvadore Boarding School for the Young and Gifted. The show "tells the ongoing story of a new generation of supernatural students as they learn what it means to be special in a society that wouldn't understand their gifts." Legacies is currently heading into its third season.
The series stars Danielle Rose Russell as Hope Mikaelson, Jenny Boyd as Lizzie Saltzman, Kaylee Bryant as Josie Saltzman, Quincy Fouse as Milton "MG" Greasley, Aria Shahghasemi as Landon Kirby, Peyton Alex Smith as Rafael, Chris Lee as Kaleb, Leo Howard as Ethan Mac, Ben Levin as Jed, with Matthew Davis as Alaric Saltzman.
Here's the network's official description of the second season:
In season two, Hope Mikaelson (Russell) returned to a world that had forgotten she ever existed and reunited with her former Headmaster, Alaric Saltzman (Davis). Working together, Hope and Dr. Saltzman ultimately rejoined The Salvatore School to lead their Super Squad of powerful vampires, witches and werewolves, including Lizzie & Josie Saltzman (Boyd and Bryant), MG (Fouse), Rafael (Smith) and Kaleb (Lee) and even a Phoenix, her true love Landon (Shahghasemi), into battle against a dizzying horde of fantastic and deadly monsters birthed from the Malivore Pit … and their old nemesis, The Necromancer, who was determined to resurrect Malivore.
As season three begins, Hope risked her life to save her friends from a prophecy that would have doomed the entire school. But now, in season 3, it seems pretty much like the character will continue to test fate as she and Landon are both out of it.
Quincy Fouse had a particular way that he got read to take on the role
In an interview a couple of years ago, Fouse said that he binge-watched one of the shows in the franchise before Legacies in order to get a good grasp on everything that's going on. His character, MG, is a vampire.
"This show, like The Originals, does such a good job of utilizing the superpowers," he said in a 2018 interview ahead of the show's debut. "Each monster and supernatural creature is outstanding without doing stuff that was cheesy. That was something I was really excited for."
Fouse also said that the reaction from the fandom has been a lot at times. "People are already coming at me like they are in love with my character, but the show has not even come out yet," he jokingly explained at the time. "You all don't know if I am good or not. You have not seen me in anything before. You all don't know who M.G. is right now, you know? So yeah, it's huge. It's dope to come in and be such a part of a powerhouse and a fandom."
Legacies airs weekly on The CW.