'Legally Blonde 3': Mindy Kaling Reveals the Most Intimidating Aspects of Writing the Sequel
While promoting season 2 of her hit Netflix comedy, Never Have I Ever, writer Mindy Kaling revealed a few new details about Legally Blonde 3. Along with providing a progress update, she talked about some of the most intimidating aspects of writing the highly anticipated sequel.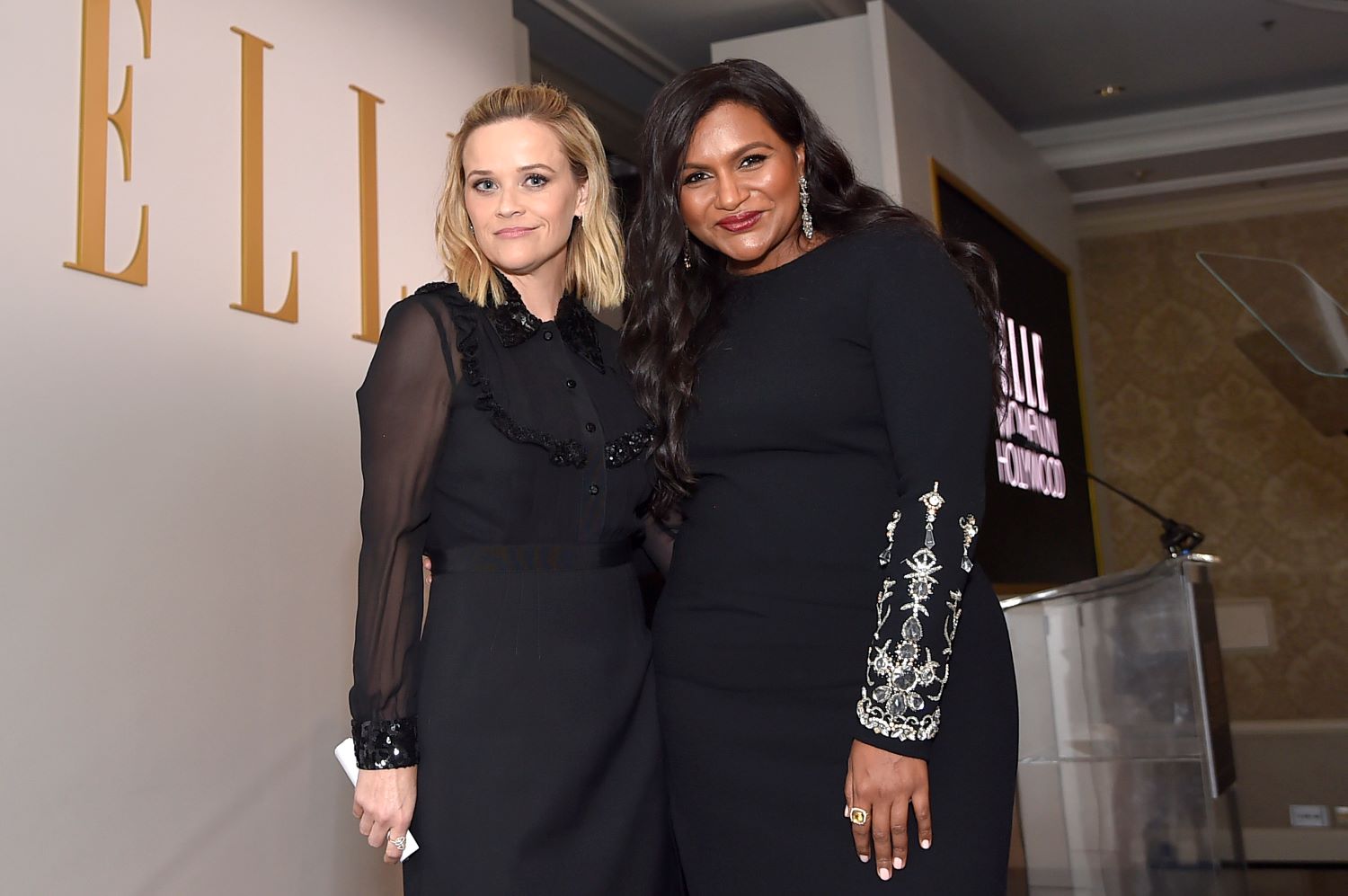 Mindy Kaling is a 'Legally Blonde' fan
Kaling is great friends with Legally Blonde star Reese Witherspoon. And as a fan of the original movies, she's pretty excited to be working on the sequel.
"I'd been working with [Reese Witherspoon] on a couple of movies, and we've been friends for a while," Kaling said in an interview with Good Morning America. "And I have always quoted the movies to her. I was that annoying friend that would be like 'bend and snap.'"
RELATED: Mindy Kaling Says Reese Witherspoon Gave Her the Most 'Impressive' and 'Thoughtful' Baby Gift
"It's been over 20 years since she did the first movie," Kaling added. "I thought it'd be really fun to see that character in her 40s now. Like, what is Elle Woods dealing with as a 41-year-old woman? And it's been really funny."
Kaling is working on the script with Dan Goor, a comedy writer known for his work on Parks and Recreation and Brooklyn Nine-Nine. "It's been really funny to write, and I'm working on it with my friend, Dan," she said. "And I think it's going to be a great movie for Reese, and people are going to love to see her in this part."
Mindy Kaling describes the most intimidating aspects of writing 'Legally Blonde 3'
In a recent appearance on Watch What Happens Live with Andy Cohen, Kaling talked about working with Witherspoon in a Wrinkle in Time and revealed that the actor approached her to write Legally Blonde 3. She often speaks to Witherspoon to get her expert insight into the character and story. 
But knowing how popular the originals' scenes and catchphrases have become, Kaling also admitted it's been quite intimidating to write a sequel.
"I think it's just like capturing the voice and also like things like the bend and snap," Kaling told Cohen. "There's so many iconic moments in that that we have to come up with our new version of that. So that's intimidating."
Kaling reveals details about the new 'Legally Blonde' movie
Elle Woods fans are dying to know what the fashion-savvy lawyer is up to these days. While Kaling isn't giving away any plot details, in her appearance on Watch What Happens Live with Andy Cohen, she did reveal a few exciting things viewers can look forward to.
For starters, Kaling confirmed that Jennifer Coolidge's character, Paulette, who was in both Legally Blonde and Legally Blonde 2: Red, White, and Blonde, will be back for the third movie. And she suggested that Elle's dog, Bruiser Woods, might be a little too "old" to reprise his role.
It's not clear when Legally Blonde 3 will be released. But Kaling did suggest that she and co-writer Goor have completed their first draft of the script.