'Legally Blonde': Could Elle Woods Really Get Into Harvard?
'Legally Blonde' follows sorority girl turned Harvard law student Elle Woods — but could she really get into Harvard Law School?
Legally Blonde is one of the most popular fish-out-of-water comedies and though it came out two decades ago as of 2021, it's still frequently quoted and re-watched. The film is funny, inspiring, and fun to watch, and carries a message that's still important today. One of the aspects of the premise that was so clever was that the protagonist doesn't seem like the type who would go to law school: after all, wouldn't somebody like Elle Woods, a Southern California blonde interested in fashion and partying, flounder in law school? This is why people have wondered: could somebody like Elle actually get into Harvard Law as she does in the movie?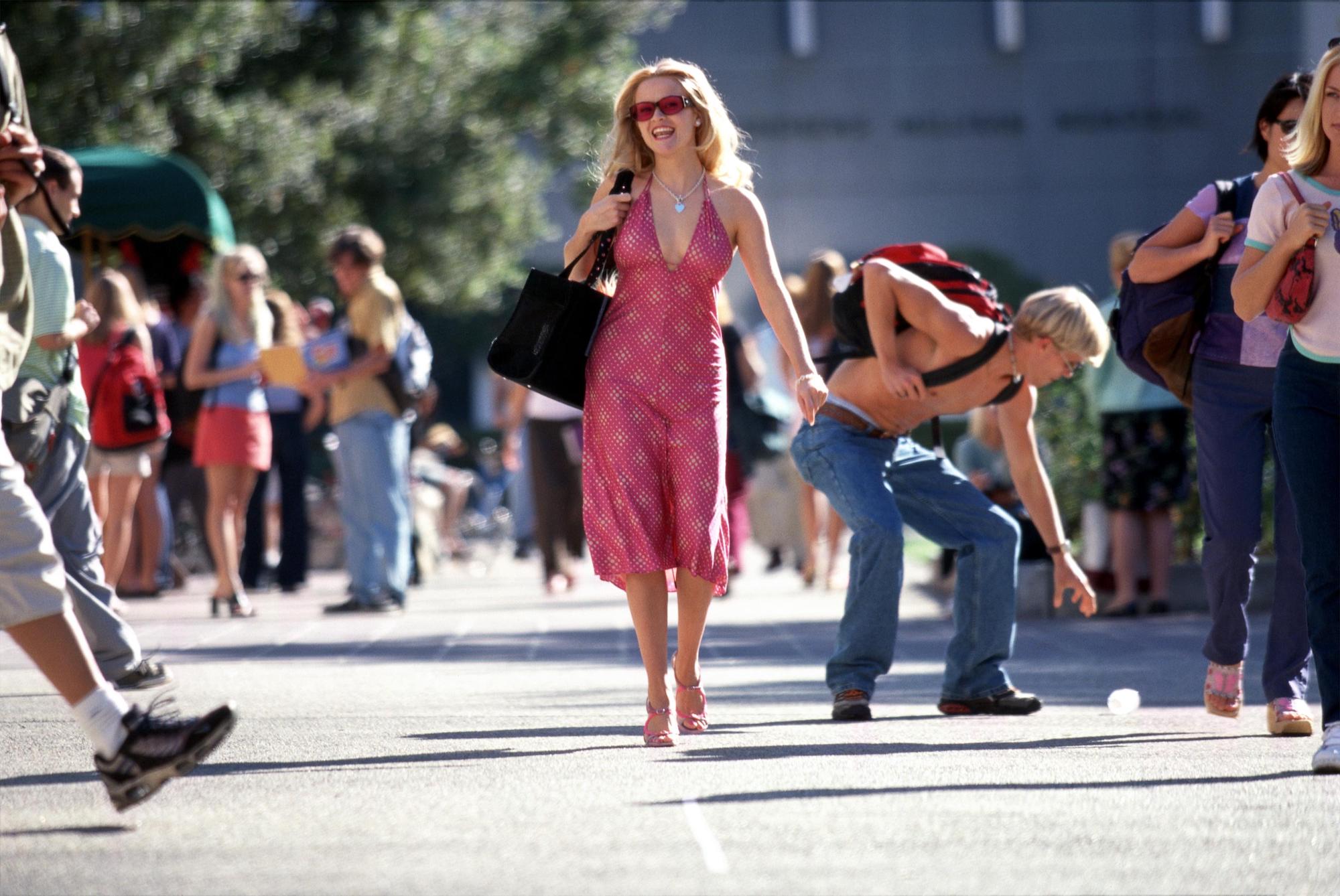 'Legally Blonde' is about an unconventional Harvard Law Student
Legally Blonde is about a college student named Elle Woods, played by Reese Witherspoon. In the beginning, she's a sorority girl studying fashion merchandising, but when her Harvard-bound boyfriend breaks up with her because she doesn't match the image he wants, Elle decides to show him she can be serious. She focuses all her energy on studying to get into Harvard with him and makes it into the prestigious school.
At Harvard, however, Elle finds herself struggling in the beginning, and her ex tells her that she'll never succeed. But she persists at Harvard — now, to prove him wrong. She earns an important internship with her professor, gets involved in a major case, and ends up successfully defending a client in her very first year of law school. Though Elle doesn't act like a traditional law student throughout the movie, she's able to face the challenges of law school in her own, unique way.
Harvard Law is notoriously difficult to get into
Harvard University is well-known for being prestigious, having high expectations, and being difficult to get into. Harvard Law in particular is one of the top-ranked law schools in the United States, and according to US News, in 2020 it was tied with Yale for the highest median LSAT score: 173. The LSAT is the standardized test that you have to take to apply to law school.
The LSAT tests the applicant on logic, reasoning, and reading comprehension, and is graded on a scale from 120 to 180. Getting a 173 or higher is not an easy task! But to get into Harvard, you don't just need a good LSAT score. You also need to show them your grades from college, your experience outside of classes, and you have to write an essay. It's a school that attracts some of the most high-achieving applicants, and even among them, the school is quite selective.
Did Elle Woods have what it takes to get into Harvard?
In Legally Blonde, Elle doesn't just achieve a 173 on her LSAT — she earns a 179 — a near-perfect score. On top of this, the film shows that she has a GPA of 4.0, that she's involved in philanthropy, and that she has leadership experience as the president of her sorority. All of these things would likely be very attractive to Harvard Law School, and Elle would have more than a fighting chance of getting in.
However, there is one major issue that would hinder her application: her personal statement. Harvard, like most other law schools, expects a written essay. Elle, on the other hand, makes a video as her personal statement. The LSAT and GPA are generally considered to be the most important parts of a law school application, so it might not have ruined her chances — but law school applicants should probably stick to a written statement, no matter how good their numbers are.