'Legally Blonde' Is a Feminist Film But Missed the Mark With Diversity
Two decades ago, the film Legally Blonde was released with great reviews. The movie was entertaining, with a story that was hilariously told, and the main star had a wardrobe that would make any fashionista swoon.
One of the most clever aspects of the film is that it managed to focus on an important issue, all while remaining light-hearted and extremely funny.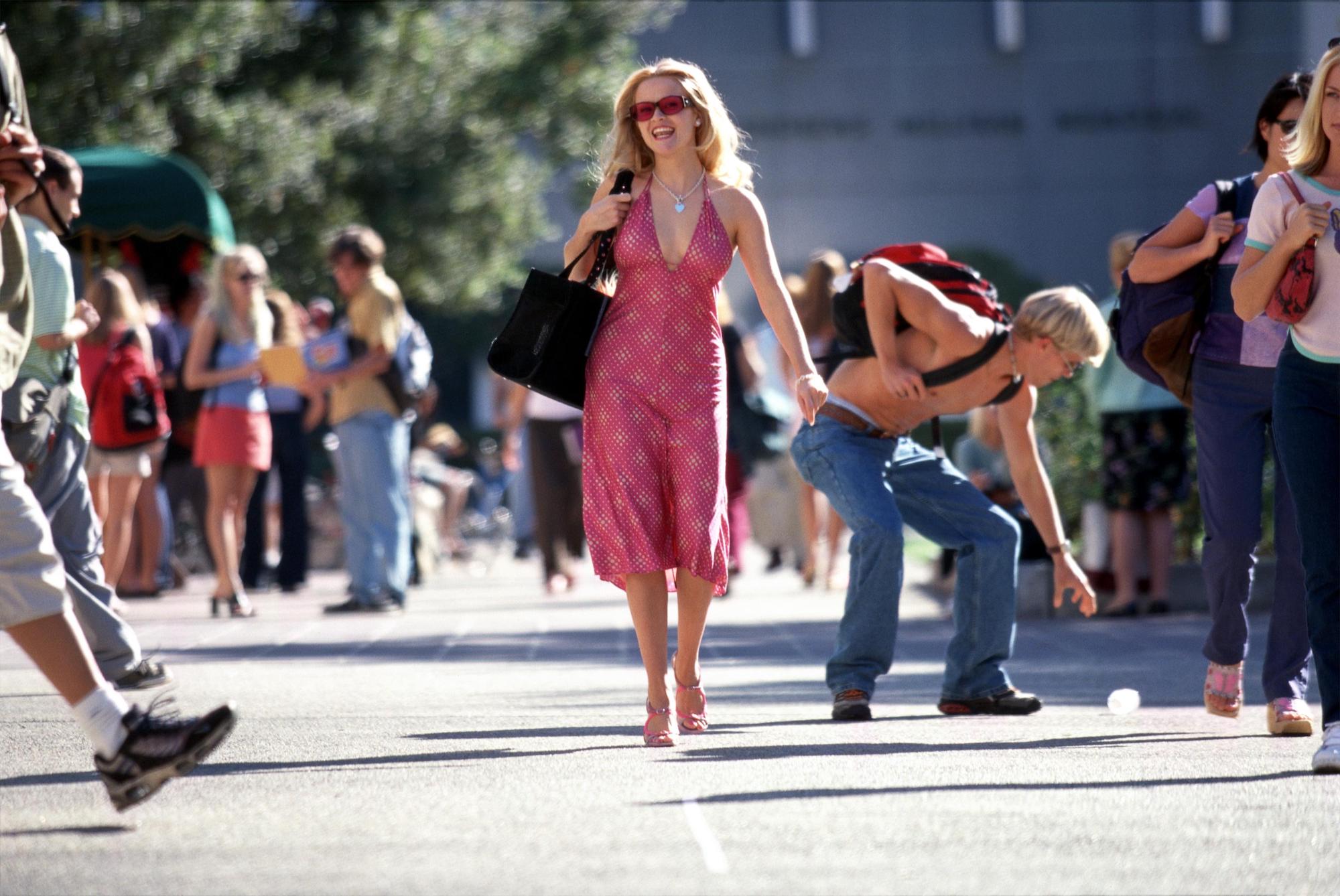 Here is how Legally Blonde is a feminist film but missed the mark with diversity. 
What is the movie all about?
Fans of Reese Witherspoon and Luke Wilson have likely seen the film so many times that they can pretty much recite the dialogue word for word. For those who haven't, let's cover the basic premise. According to The Harvard Crimson, Legally Blonde is "iconic."
It follows a college senior named Elle Woods, a fashion merchandising major who is expecting a proposal from her handsome boyfriend, Warner. When Warner, who is headed for law school, breaks up with Elle instead, she is devastated, especially when she finds out that the reason is her being "too blonde." Rather than accepting what has happened, she comes up with a plan.
Elle decides, much to her parent's dismay, to follow Warner across the country to Harvard Law School, where she sets out to prove that she can be as smart as anyone and therefore, win him back.
Fellow students, who at first glance truly doubted Elle and her intentions, are shocked when their law professor hires her as one of a select few to work on a high-profile case at his firm. Eventually, Elle ends up winning the case and leaves Warner in the dust — after graduating Harvard with honors.
'Legally Blonde' may be a feminist film but missed the mark with diversity
Legally Blonde deals with a common problem, but at the same time, manages to overlook something equally important. Insider reports that the hit movie badly handles characters of color, and is not really diverse at all.
The very select few characters of color that the film does feature are really underrated, with a perfect example being the character of the judge. She has only a handful of lines in the entire film, and she, and the other main character of color, pool boy Enrique, are described as being "one-dimensional."
All of Elle's friends, both in California and at Harvard, are white, and the cast notably lacks diversity. Says the actor who portrays Enrique, Greg Serrano "he couldn't recall if the lack of diversity in the film was even a realization for him," although 20 years later, it is very noticeable. 
The movie is actually a feminist film
Most people would probably describe Legally Blonde as a comedy. This may be true, but it goes a little deeper than that. In reality, the movie is a feminist film, showing how someone who is known for referring to her favorite fashion magazine as "The Bible", can really hold her own and rise to the top, academically and professionally.
The film is "about self-love and determination", and according to The New York Times, tells the story of a character who is misunderstood simply because of how she looks, something that happens all too often in the real world, which more than likely has most people angrily "tapping their last-season Prada shoes" when they think about it.