'Legally Blonde': Reese Witherspoon Hung Out in This California City to Create Elle Woods
'Legally Blonde' is one of Reese Witherspoon's most iconic roles — learn more about how she prepared for the role of Elle Woods.
Legally Blonde is one of the quintessential comedy movies of the early 21st-century, and Reese Witherspoon's funny, smart, and mesmerizing performance is a major reason why. The Oscar winner was a famous, not-quite-A-list celebrity when she put on Elle Woods' designer shoes and gave a performance that still resonates today. To do so, she went to a city in California to see women like Elle out in the wild.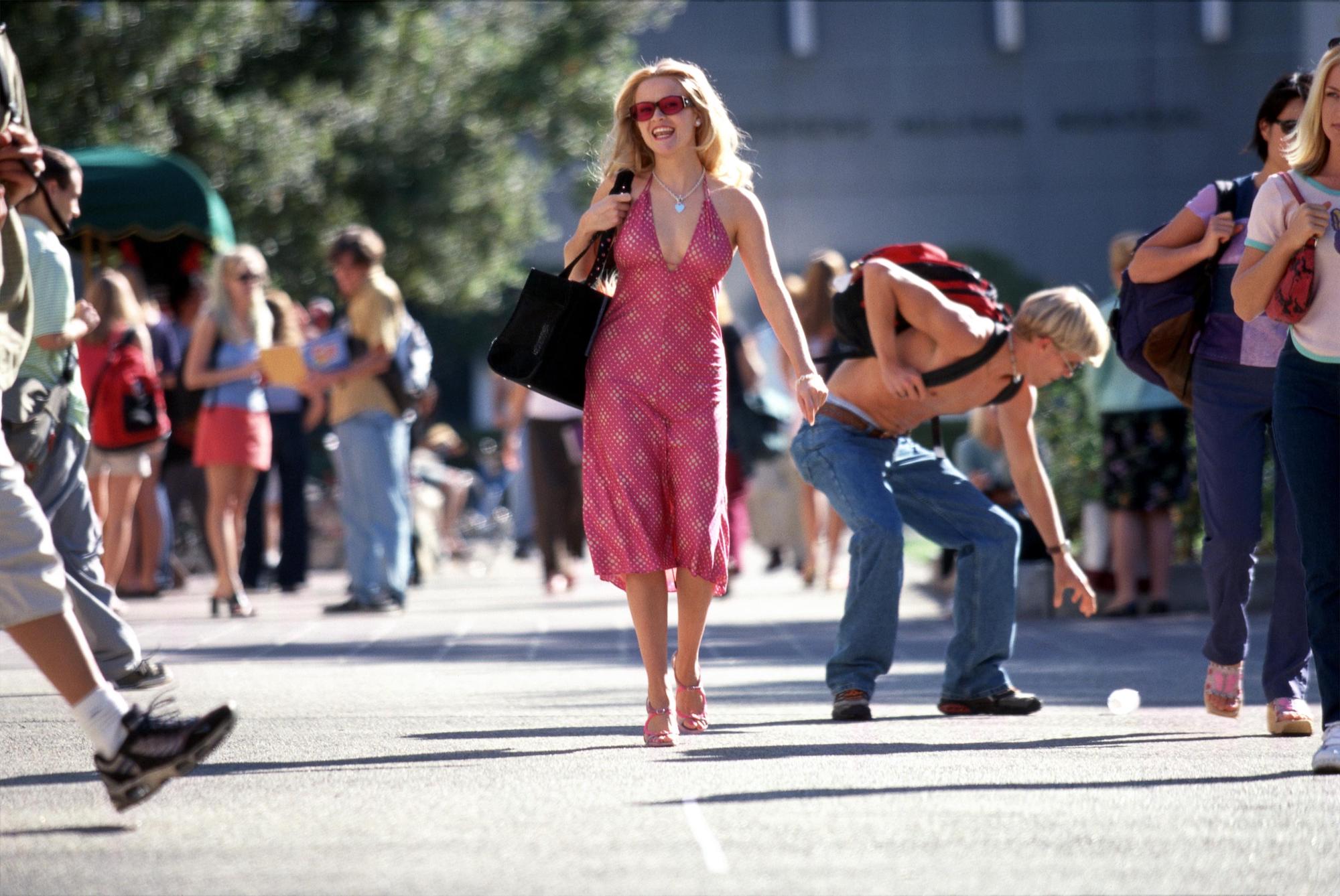 'Legally Blonde' shatters stereotypes
According to IMDb, Legally Blonde tells the story of a young woman named Elle Woods who decides to go to law school despite everyone around her telling her she is not cut out for it. Throughout the film, she is constantly treated as an object of lust and infatuation while her qualifications go to the wayside. This isn't meant to be one of the jokes, however. Underneath the ditzy, blonde exterior is a woman with ambitions. 
In an old interview with ScreenSlam, Witherspoon explained how she got into character for the career-defining role. While the entire film may hinge on the fact that Elle Woods is a ditzy blonde, it actually tells the story of how that label only speaks about the way she walks and talks. When she isn't buying clothes and flaunting her own affluence, she's a smart, independent, and feisty presence that ultimately succeeds in showing her true value at Harvard Law.
"What really attracted me to this part was that this character starts out being a kind of woman that you would kind of discount you wouldn't think, oh, she's so academic and intellectual … Here, she looks kind of silly dresses in silly clothes, and she's very blond, but she ultimately proved everybody wrong by winning the day and studying really hard and succeeding."
Getting into character
Anyone who has spent time around young women like Elle has likely seen those mannerisms. This is no mistake. Witherspoon did not want to play her as a caricature of "dumb blondes." She wanted to use the same type of misdirection that Elle Woods does by acting like women who one may see out in the wild. As such, she went out and explored similar women in the wild. Witherspoon explained further:
"I went to University of Southern California … I studied with the sorority girls I wouldn't and had dinner with them and went to their meetings and then I went to Loyola Law School and sat in on some Law School classes, and then I also did some research in Beverly Hills watching the women eating lunch and buying shoes and watching the way they walked and talked."  
It worked. Legally Blonde was a massive hit, and Witherspoon became a household name. Now, two decades after Elle Woods went to Law School. Her adventures are set to continue with a second sequel due in 2022.  
What's next for Elle?
While Elle Woods already continued her journey in an ill-advised sequel not long after the 2001 original's release, nostalgia and Witherspoon's lasting appeal have made the original as big as ever. As such, fans want to see what happens when Elle Woods is no longer the 21-year-old from the first film but a middle-aged career woman who had time to build her skills and further deconstruct the patriarchy.   
According to IMDb, they will get their wish. Legally Blonde 3 is set to premiere in 2022 with Jamie Suk in the director's seat and The Office's Mindy Kaling penning the script with Dan Goor and Karen McCullah. While the quality remains to be seen, fans are looking forward to an update on the Elle Woods saga. Who knows? Maybe Witherspoon will do some more research out in the wild for it, too.