Legally, Dolly Parton Goes by a Different Name
Dolly Parton is known around the world as, well, Dolly Parton. But she goes by a different name in legal documents: Dolly Parton Dean. The Queen of Country married Carl Thomas Dean in 1964. They've been together ever since. Like much of their relationship, Parton only dons her husband's last name in private.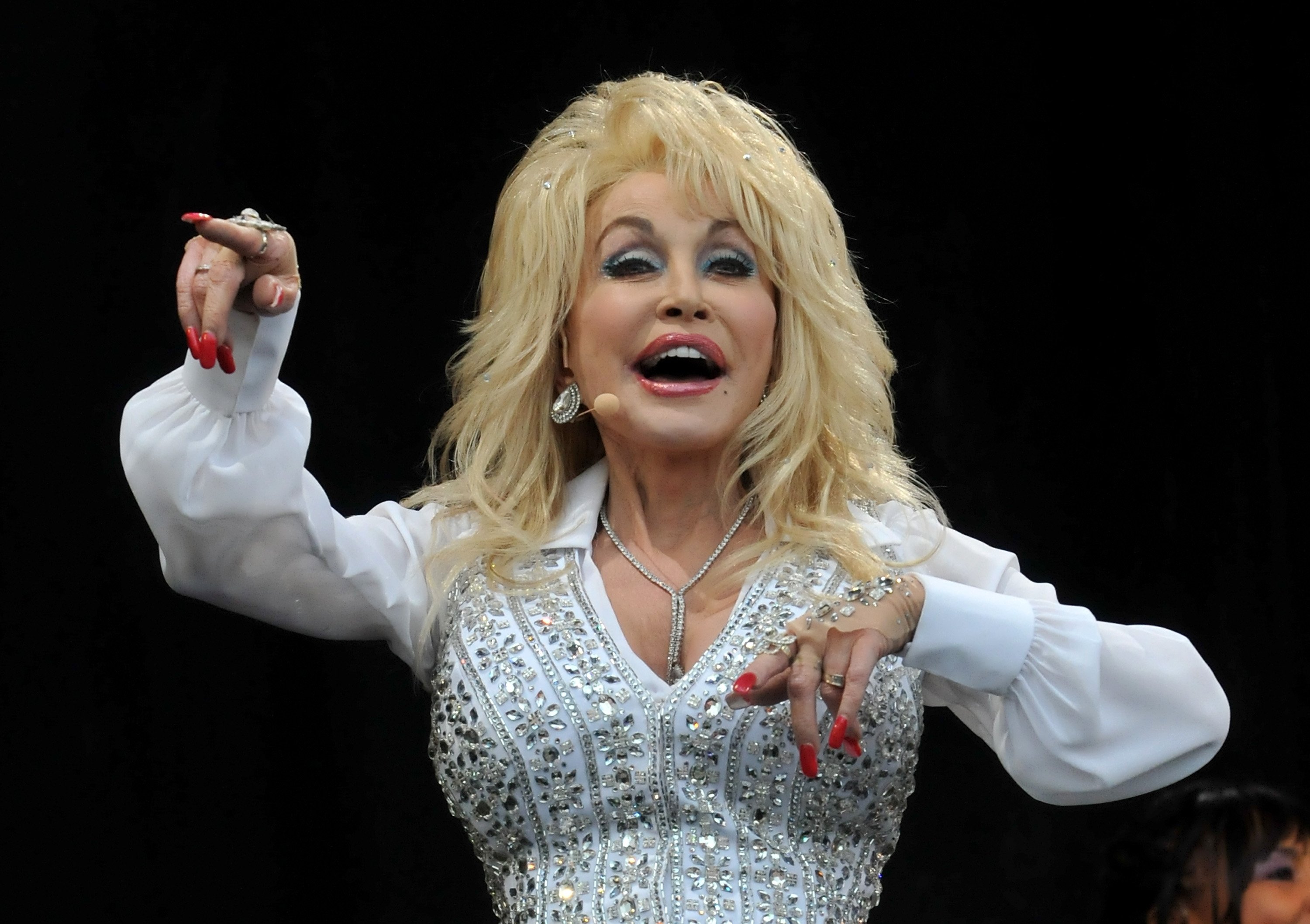 How did Dolly Parton and Carl Dean meet?
Parton had been itching to leave her home of Sevierville, Tennessee and head to Nashville ever since she was a little girl. She dreamed of becoming a famous musician. But her father wouldn't let her leave home until she graduated high school. So within 48 hours of graduating, Parton was on a bus.
"I didn't know what was awaiting me," she wrote in her 2020 book, Dolly Parton, Songteller: My Life in Lyrics. "I didn't know what I was going to do. But I knew I didn't have to worry about being poor, because I couldn't have been any poorer than we were there at home."
Not long after Parton had arrived in Nashville, she met Dean.
"I was walking down the street to the laundromat," she told The Guardian in 2014, "and he stopped me. He said, 'Hey, you're going to get sunburned out here!'"
She laughed. "Well, he had to say something."
Dolly Parton Dean
When Parton married Dean, she had a record deal. So she didn't want to muddy her newly established public persona.
"My passport is Dolly Parton Dean," she told The Guardian. "I sign a lot of my contracts Dean. I didn't change names [publicly] because I already had a record deal. It made no sense. He never asked me to."
RELATED: How 'an Old Raccoon Hunter' Discovered Dolly Parton
Parton went on to say that her two different names allow her to have two different identities: Home Dolly and Work Dolly, both of which are very much her.
"At home, to me, I'm Dolly Dean," she said. "But then I'm also Dolly Parton. I'm Dolly Parton Dean. I'm myself!"
"Anyway, if I had chosen the name Dolly Dean… I'd have been Double D. Again!" she added.
54 years of marriage
So what's the secret to Parton and Dean's lasting love? One big factor, according to Parton, is that the couple allows the other their independence. It's no secret that Dean doesn't enjoy the spotlight. When they were young and newly married, he told Parton that he wanted her to have everything she wanted, but he didn't want to be in the public eye along with her. Parton and Dean have their separate professional lives. But at the end of the day, they always come home together.
RELATED: The Harsh Winters Dolly Parton Survived as a Child
The other secret?
"They say that opposites attract, and it's true," she told People in 2015. "We're completely opposite, but that's what makes it fun. I never know what he's gonna say or do. He's always surprising me."