R&B Legend Keith Sweat Used to Work on Wall Street
The Verzuz team dropped another bombshell by announcing a surprise show from Keith Sweat and Bobby Brown. Both R&B singers rocked the music scene as solo artists and in groups, racking up solid hits through three separate decades. Sweat has also worked behind the scenes as a songwriter and is known for discovering the girl group, Kut Klose. Before making it big in his music career, he worked in the finance industry on Wall Street.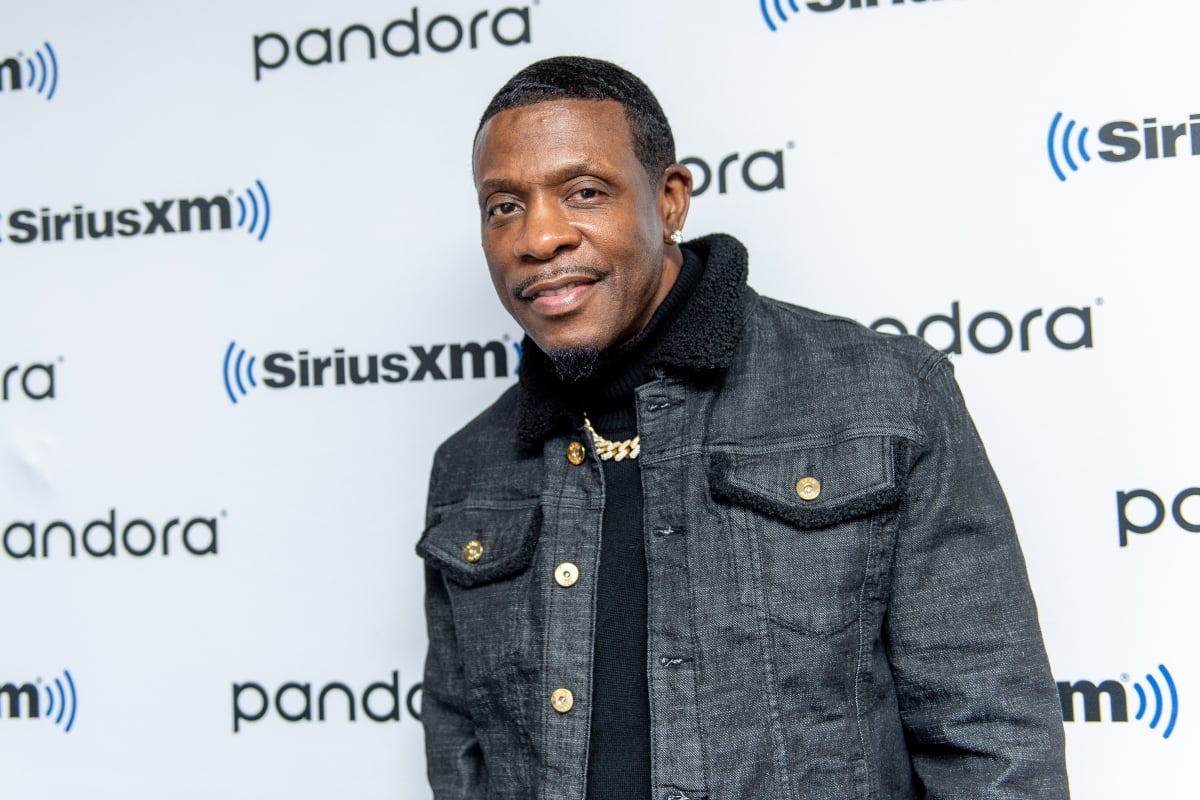 Keith Sweat worked for a Wall Street brokerage firm
Fans may recall when Keith Sweat's breakout hit, "I Want Her," first hit the airwaves. In addition to ruling the radio in the late 1980s with the single, Sweat also did live shows to promote the song and his debut album. At the time, the track even cracked the Top 40 charts. When the popularity hit, he had to take a leave of absence from his job at a Wall Street stock brokerage firm.
According to a 1988 interview with the Los Angeles Times, Sweat worked for Paine Webber in New York for four years "handling brokers' accounts" before striking gold in music. He used to work on the floor at the New York Stock Exchange. Though he had yet to receive his first set of huge royalty payments, he was not worried.
"I definitely won't ever be penniless," he told the outlet. "I'd rather put my money in CDs than buy a big car with a swimming pool in the back seat."
When talking to Fat Joe in 2020, Sweat recalled how he transitioned from working the NYSE to full-time artist. He said once "I Want Her" blew up, fans kept coming up to his job to ask for autographs. He went on leave to promote the record and never looked back.
Sweat is business savvy
Sweat stuck to his money-wise principles throughout his career, and in 2009, he explained to Essence that he never felt compelled to be an extravagant spender. "I grew up in Harlem Grant projects and I didn't have a whole lot then. I've always been good about only getting what I need, not what I want. Just because someone else has something, I don't feel the need to," said Sweat.
While many fans are familiar with Keith Sweat the crooner, not all know about his business acumen inside and outside of music. He's helped pen his own hits as well as songs for Silk, Kut Klose, Lisa "Left Eye" Lopes, and the supergroup LSG. But, Sweat also did a stint in reality TV where he executive produced Keith Sweat's Platinum House, a series about Dru Hill's return to the spotlight.
Other entrepreneurial pursuits include a candle company, record label, and syndicated radio show that airs on iHeart Radio. Still, he once said his fondest career memory is music-related. "My best memory of being on stage, is when I got my first big record and I was able to do Madison Square Garden," Sweat told Urban Bridgez.
"I think that's my best, because I use to always go there to see other people perform, watch the Knicks play but I never thought I would be performing at the Garden. That wasn't anything that I even thought about, so when I did I was like man I'm doing Madison Square Garden! I just never thought, that's when I knew I had hit the big time baby."
When to watch Keith Sweat vs. Bobby Brown 'Verzuz'
Verzuz and Essence Festival of Culture team up to present Keith Sweat vs. Bobby Brown on July 1. The show begins at 8 p.m. EST, and fans can tune in on the Triller app, via TV with the @fitetv app, or right on Instagram via @verzuztv. Count on hearing songs from Sweat's freshman album as well as hits he made into the 2000s.