Leighton Meester's Net Worth and How Much She Made on 'Gossip Girl'
Leighton Meester played an elite on 'Gossip Girl'. Does her real life net worth stack up?
Leighton Meester is the original Blair Waldorf from the Gossip Girl empire. She's been in numerous projects and currently stars in the ABC sitcom, Single Parents. For an actress who portrayed a high society teen on the Upper East Side of Manhatten, her net worth may surprise you.
Leighton Meester's early career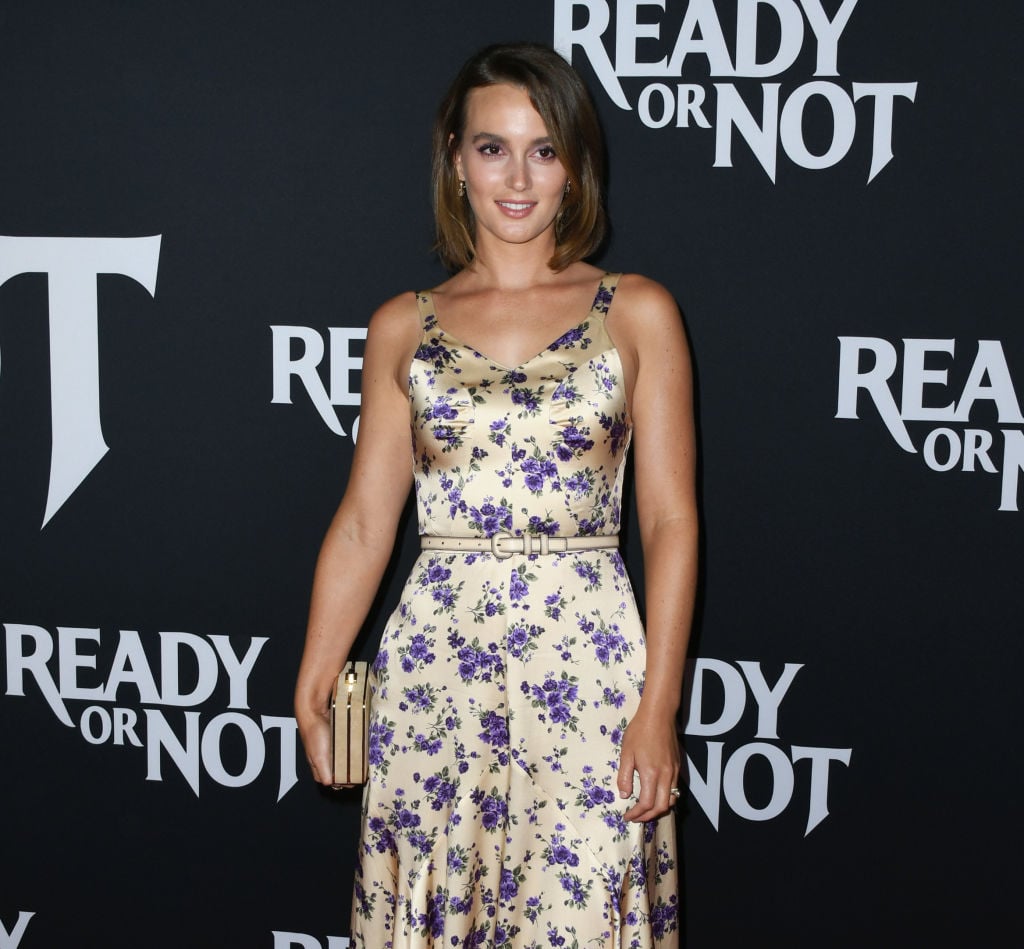 Meester was born in Fort Worth, Texas. By the age of 11, she'd already booked a prestigious Ralph Lauren campaign with Wilhelmina. Famed photographer, Sofia Coppola, took the photos.
The 33 year old's acting debut was on a 1999 episode of Law & Order as a murder victim's friend. She starred in Hangman's Curse on the big screen four years later. After a series of guest-starring roles, Meester scored the iconic role of Blair Waldorf in Gossip Girl and catapulted to fame.
'Gossip Girl' was only the beginning
With news of a Gossip Girl reboot, it doesn't mean the original cast will take part. She explained to Good Morning America at ABC's TCA press tour why you won't see her on the show, saying, "I was not asked to be on it, so no."
At the same time Meester rose to fame, she also underwent multiple lawsuits against her mother in regard to money meant for her younger brother. The money was allegedly spent irresponsibly. Meester won the suits.
She met husband, Adam Brody, on set
In 2011, Meester met husband, Adam Brody, on the set of indie dramady, The Oranges. In a follow-up of sorts, the two reunited just after marrying in the indie rom-com, Life Partners. Now, you can catch them both in the season premiere of Single Parents playing exes, Angie and Derek.
Leighton Meester's net worth in a nutshell
According to Celebrity Net Worth, Meester's net worth is an estimated $5 million. She makes her money appearing on TV shows, like Single Parents, recording songs for movie soundtracks, and collaborating with other artists.
Aside from snagging the title of one of "People magazine's 100 Most Beautiful People" in 2008, she was also one of the "Most Glamorous Celebrities" of 2011. While this is impressive, Meester's success has allowed her to advocate on behalf of multiple charities, such as Feeding America.
Whether Single Parents will continue on as many seasons as Gossip Girl remains to be seen. It's clear this woman has the talent to take on any role and make it undeniably hers for years to come.