Lena Dunham is Writing a Novel for Vogue During Her Self-Quarantine
The Coronavirus (COVID-19) has introduced all of us to a life where social distancing is the new norm. As such, everyone has been challenged with finding new ways to entertain themselves. For some, that's binge-watching Netflix's Tiger King docuseries. For others, like Lena Dunham, entertainment comes in the form of writing.
The HBO Girls creator is working on a serial novel for Vogue.com during her self-quarantine titled Verified Strangers.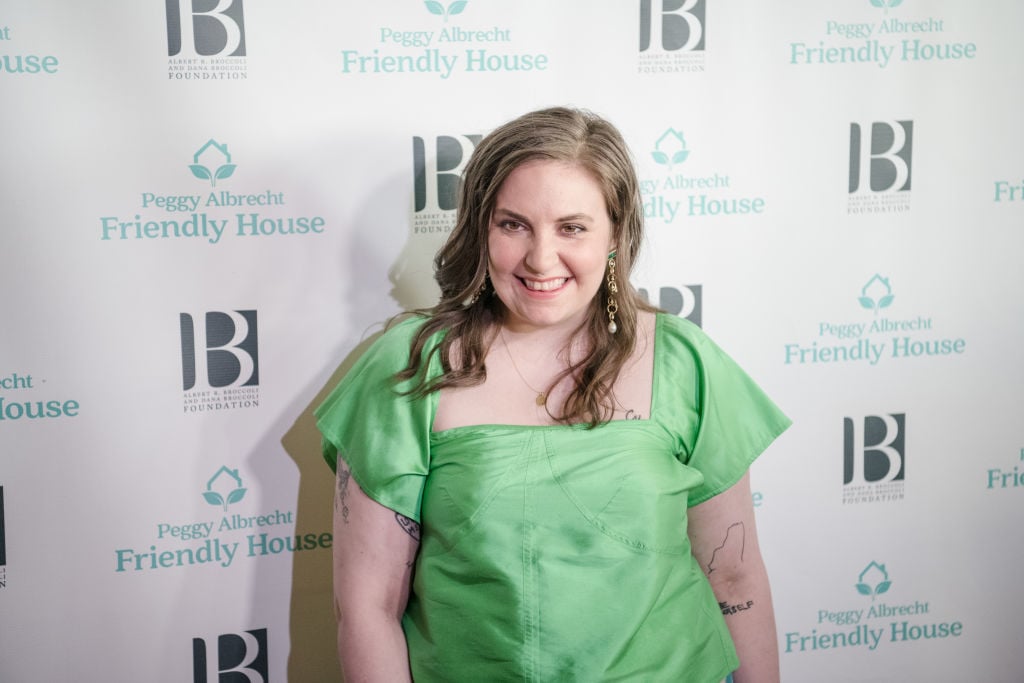 What is Lena Dunham's serial novel about? 
Verified Strangers is a modern-day romance that takes place in London and Los Angeles. The main character, Ally, is described by Dunham as "'32, single and nursing the kind of heartbreak that has taken years to mend (and may take a few more.)'" Ally is a dating addict, so her roommate suggests only dating "'verified strangers'" — which is essentially anyone new to you, but who comes with "a resounding recommendation." 
The digital novel follows Ally as she seeks out these "verified strangers," but there's a twist! Vogue readers play a role in the development of the plot.
Every other chapter is set to end with a cliffhanger, leaving Ally to face a choice. Readers get to decide which choice Ally makes, and Dunham must write the rest of the story based on the final vote. In addition to serving as new content for people to consume during quarantine, Verified Strangers is a fun way for all to participate in the creation of this living novel. 
Why Lena Dunham wanted to write a serial novel
Dunham has always been a writer. When she considered the state of "unsettling isolation and anxiety" that we're all in right now because of the pandemic, she thought it was the perfect time to launch Verified Strangers.
"Communal reading can provide enormous solace," Stuart Emmrich wrote in the Vogue article introducing the novel. Vogue considers Dunham one of their most gifted writers, and they were thrilled when she presented her idea for their online publication. 
Dunham is currently living in London and preparing for her next film. Her creativity was sparked when social distancing became government mandated, but Dunham said she was also "inspired to tackle this project by her own reading over the years, as well as the literary tradition of Vogue, particularly under its editor in chief Anna Wintour."
Dunham is also fascinated with serial publishing, referencing her "hundreds of battered Baby-Sitters Club novels or learning about how Charles Dickens released his greatest novels as serialized chapters in penny newspapers." As it turns out, Dickens wrote serial stories through several public crises, including the cholera outbreak in London in 1854. 
Lena Dunham's other self-isolation activities 
Writing isn't the only thing Dunham is doing during her self-isolation. She considers herself to be someone who "enjoy[s] [her] own company," but when she gets bored, she likes to read (naturally), as well as FaceTime with friends.
On Dunham's list of quarantine activities are: maintaining a diary, painting or drawing a series, entertaining your pet, and learning the dance from the Miley Cyrus Black Mirror episode.
New chapters of Verified Strangers are being published every week day. Read something new while you practice social distancing, and don't forget to cast your vote to decide what Ally does next!