Lena Dunham Was Awkwardly Fired From HBO Before Landing 'Girls'
Lena Dunham is one of the many stars that the public and social media has gotten to know over the past decade. The New York native has a quirky reputation that she is pretty well-known for in the entertainment industry.
Dunham's work and social media account often highlight her fun and creative side that people know and love her for. However, Dunham's fans may be surprised to learn about a pretty awkward time from Dunham's past.
Take a look back at Dunham's journey, and find out why HBO awkwardly fired her once before. 
A look back at Lena Dunham's career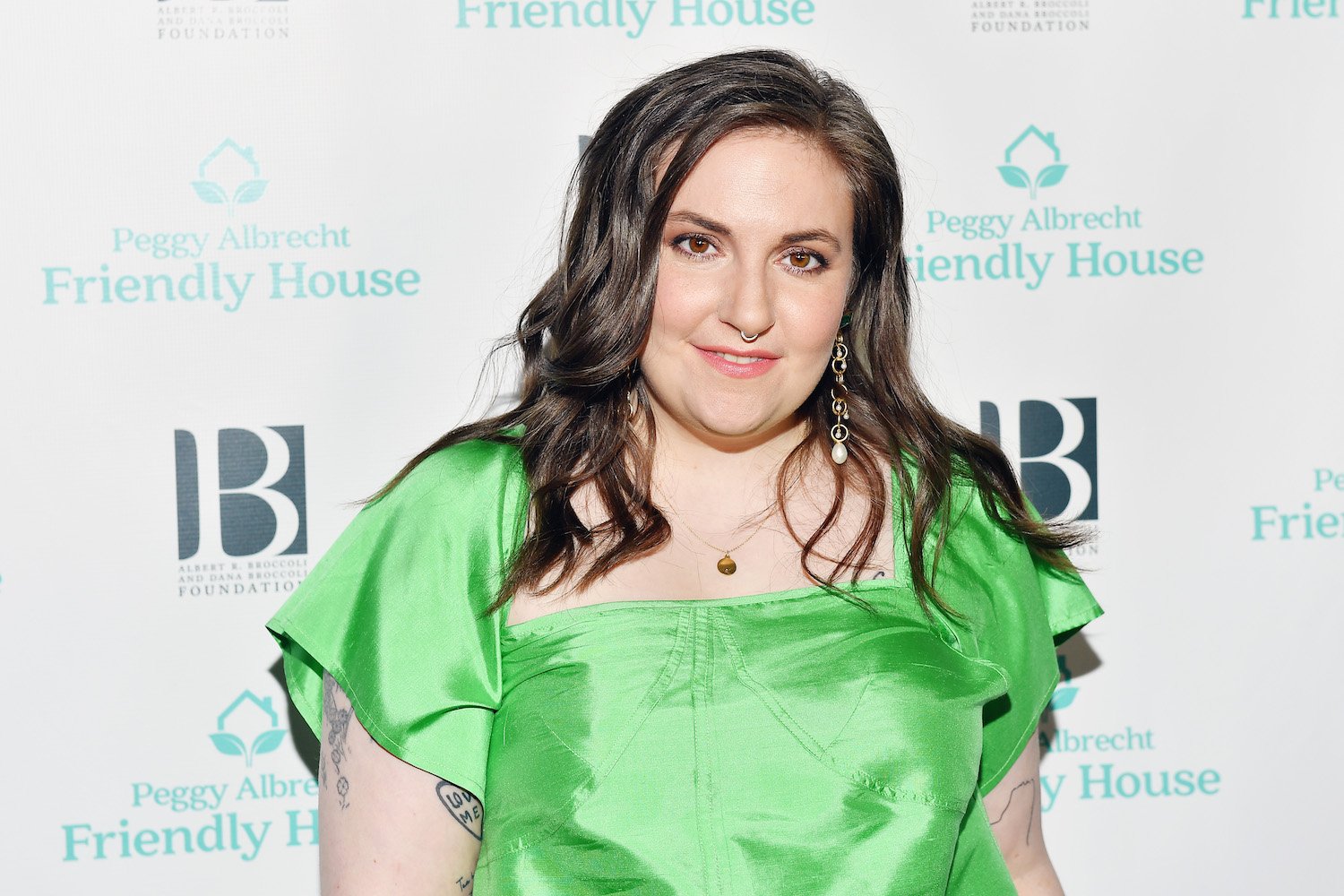 It probably is no surprise for many to hear that Dunham grew up in a creatively driven home. Both of her parents were very active in the art scene.
Dunham studied creative writing at Oberlin College where she graduated from in 2008. Shortly after, she created a web series called Delusional Downtown Divas. The show generated a lot of fans and followers for Dunham.
The talented artist produced and released Creative Nonfiction in 2009. Dunham's college experiences were at the center of the film's inspiration and plot.
Dunham's next creative project led her to Tiny Furniture. The drama-comedy perfectly captured Dunham's authentic, gritty, and comical tone. However, no project or production to date compares to Dunham's time on Girls.
Lena Dunham and 'Girls'
Dunham's career and reputation seemingly blew up overnight when HBO released Girls. The drama based series was first launched back in 2012. In addition to Dunham, Adam Driver, Allison Williams, Jemima Kirke, Zosia Mamet, and Andrew Rannells were the beloved and talented actors and actresses that made up the cast.
The New York City-based show followed a close-knit group of friends throughout their professional and personal endeavors as they tried their best to navigate it all. The characters and writing put a modern-day spin on friendship, love, work, and everything in between.
Dunham's work and series received a tremendous amount of praise and even went on to get nominated for over 100 awards. The show came to a final end in 2017, but, surprisingly enough, that wasn't the first ending Dunham had gone through with HBO.  
Why was Lena Dunham awkwardly fired from HBO before 'Girls'? 
Dunham's reputation when it comes to HBO's Girls is impressive, to the say the least. Dunham's creativity and craft seemed to play a huge role in the series' success, but some fans and viewers of Girls may be surprised to learn about Dunham's tumultuous start with HBO.
In 2011 Dunham was cast to work on the set of HBO's Mildred Pierce. However, things didn't necessarily go as planned. Dunham had only begun performing when a half-day later she was simply dismissed. Dunham admitted to not practicing the script or the accent as much as she should have, and they began to audition extras to try to salvage the role intended for Dunham to play. Based on a recent interview that Dunham did the whole encounter sounded like a complete disaster.
Though unexpected, fans and viewers of Girls are probably grateful for Dunham's odd and startling end on Mildred Pierce. In reflection, it seems like getting fired from the miniseries is what indirectly created the opportunity for Girls to come together.
If Dunham hadn't been awkwardly fired from the HBO series Mildred Pierce who is to say if she would have been available to create the popular and adored series Girls. Nonetheless, fans and viewers of Girls are probably extremely happy HBO gave Dunham a second chance when it came to Girls. Hopefully, down the line, Dunham will continue to share her work with the world.