Lenny Kravitz's Mother Walked Out When She Realized He Married Lisa Bonet
Lenny Kravitz says he had a good relationship with his late mother, The Jeffersons star Roxie Roker. However, the two ran into a rough patch after she found out Kravitz and his then-wife, Lisa Bonet, had gotten married.
How Lenny Kravitz and Lisa Bonet met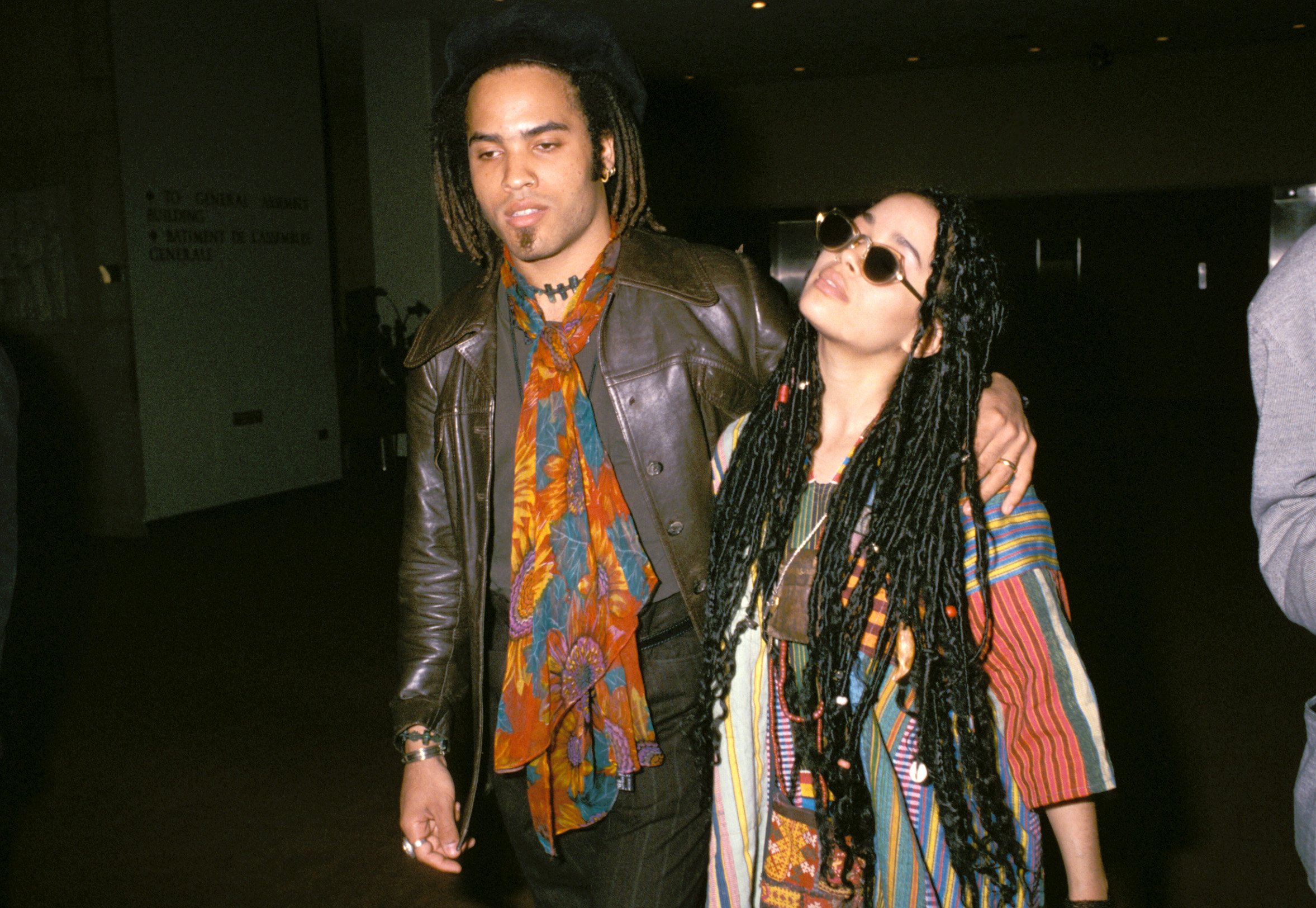 Kravitz and Bonet met backstage at a New Edition concert. As Bonet was coming out of an elevator, he was searching for something to say to her. In his book, Let Love Rule, Kravitz says the only thing he could think to say was, "I like your hair." Much to his surprise, Bonet returned the compliment. The two later formed a friendship, moved in together, and started dating.
Kravitz said Bonet brought out something in him artistically that he had never experienced. He wrote that the "poetry" of Bonet's soul awakened the "poetry" of his soul.
Lenny Kravitz and Lisa Bonet's Las Vegas wedding
Kravitz and Bonet were so much in love they decided to elope in 1987. They traveled to Las Vegas so they could tie the knot as quickly as possible.
According to Kravitz, he and Bonet were lying in bed one day when he blurted out that he was ready to marry her. He says Bonet responded by saying she would marry him that day. The couple immediately got ready for their wedding.
The duo chose Las Vegas because there were no blood test requirements (that would delay their marriage plans). After purchasing rings at an estate jewelry store, they headed to The Chapel of Love and got married. The newlyweds were on cloud nine, but now they were faced with figuring out how to tell their parents about their marital status.
Why Lenny Kravitz's mother walked out
Kravitz and Bonet decided to tell his mother about their marriage during a meal a local restaurant. They thought it would be a cute idea to slip their marriage license into the menu and surprise her. However, Roker wasn't just surprised when she saw the certificate, she was angry.
At first, Kravitz, Roker, and Bonet engaged in small talk. Kravitz says things were going well. However, the mood changed when his mother got to the page with the marriage certificate. He says her eyes "narrowed" and she began to study the paper in front of her. Kravitz knew he was in trouble when his mother let out a huge gasp. He described it as a gasp "from the depths of her very being."
Kravitz says his mother got up immediately and left without saying anything. He tells his readers he knew right away that he made a big mistake.
Kravtiz says his mother left because she was not only angry but also hurt that she hadn't been included in the wedding plans. She was so overcome with emotion that all she could think to do was get up and leave. With time, Roker grew to accept the marriage and she and Bonet grew close.
Follow Sheiresa Ngo on Twitter.