Lenny Kravitz Revealed How He Joined 'The Hunger Games' Cast
Lenny Kravitz landed his role in 'The Hunger Games' in a fairly atypical way. How did he end up portraying the fashion designer?
Though Lenny Kravitz is best known for being a talented musician, his resume boasts a lot more than just music. The Are You Gonna Go My Way artist has a handful of acting credits on his resume also. And while he has played himself in a number of films and TV shows, he's also impressed audiences with his ability to bring fictional characters to life. One particular role that Kravitz is known for is his portrayal of Cinna in The Hunger Games.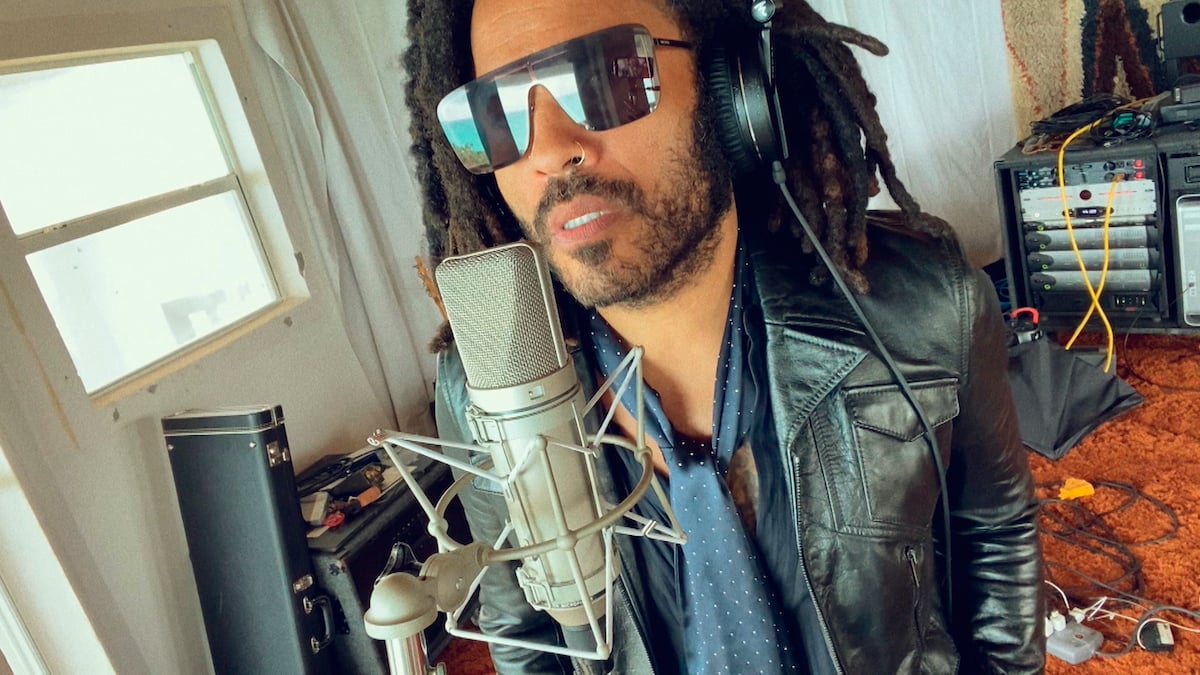 The Hunger Games was a wildly popular film franchise which released from 2012-2015. Starring Kravitz, Jennifer Lawrence, Donald Sutherland, and a host of other talented actors, the four films explored the dystopian world of Panem. In Panem, children between the ages of 12-18 are forced to put their name in a lottery. If selected, they must go to The Capitol and briefly train in combat before fighting to the death.
Lenny Kravitz played Cinna in 'The Hunger Games' movies
Kravitz played the beloved fashion designer, Cinna, in both The Hunger Games and The Hunger Games: Catching Fire. Cinna created beautiful and impactful costumes for the main character, Katniss, so she could make a good impression and increase her chances of survival. Many fans were truly impressed with the perfect balance of warmth and edge that Kravitz stuck with his character. But just how did the "Rock and Roll Is Dead" singer nab such a coveted role in the franchise?
Unlike a lot of the other actors in The Hunger Games, Kravitz didn't audition for his spot in the cast. Instead, he managed to impress the film's director, Gary Ross, with another acting role, and the part was offered to him outright. In a conversation with Interview Magazine, Kravitz recounted the experience.
How the songwriter ended up in 'The Hunger Games' cast
"Gary saw Precious and said that he liked the character of Nurse John, so he thought I'd be right for the role in Hunger Games since Cinna is somebody who is looking out for somebody and is a support figure, too," Kravitz recounted. "So he called me down here in the Bahamas— I was actually making the album at the time. He said, 'Hi, I'm making this movie called The Hunger Games. I think you'd be great. If you want it, you've got the part.' No audition."
Continuing on, Kravitz revealed what led him to accept the role. "I was really flattered, but I had not read the book," the musician shared about the eponymous book that the film is based on. "So I downloaded it. I remember I started it late one night and I needed to go to bed—I was tired and had been recording all day and night—but I couldn't stop reading because I was captured by the story. So I finished the book and called him back and said, 'I'd love to do it.'"
Kravitz was offered another role outright
Funnily enough, The Hunger Games wasn't the first time that Kravitz was offered a part outright. He also got his role of Nurse John in Precious from an offer. The film's director, Lee Daniels, had seen Kravitz's mother, actor Roxie Roker, perform and felt that Kravitz's inherent talent would serve the role well. Clearly, both Daniels and Ross were bang on the money when it came to offering Kravitz roles. We're sure fans are looking forward to seeing what he does next.