Leonardo DiCaprio's Dating History is Full of Models, but Has He Dated Any of His Co-Stars?
Leonardo DiCaprio's dating life has been a subject of media interest since he broke out in Hollywood in the '90s. Though many stars going on into their fourth decade of fame have faded from the public discourse, his personal life remains fruitful. Does it include any trysts with other actors?
Leonardo DiCaprio has dated several models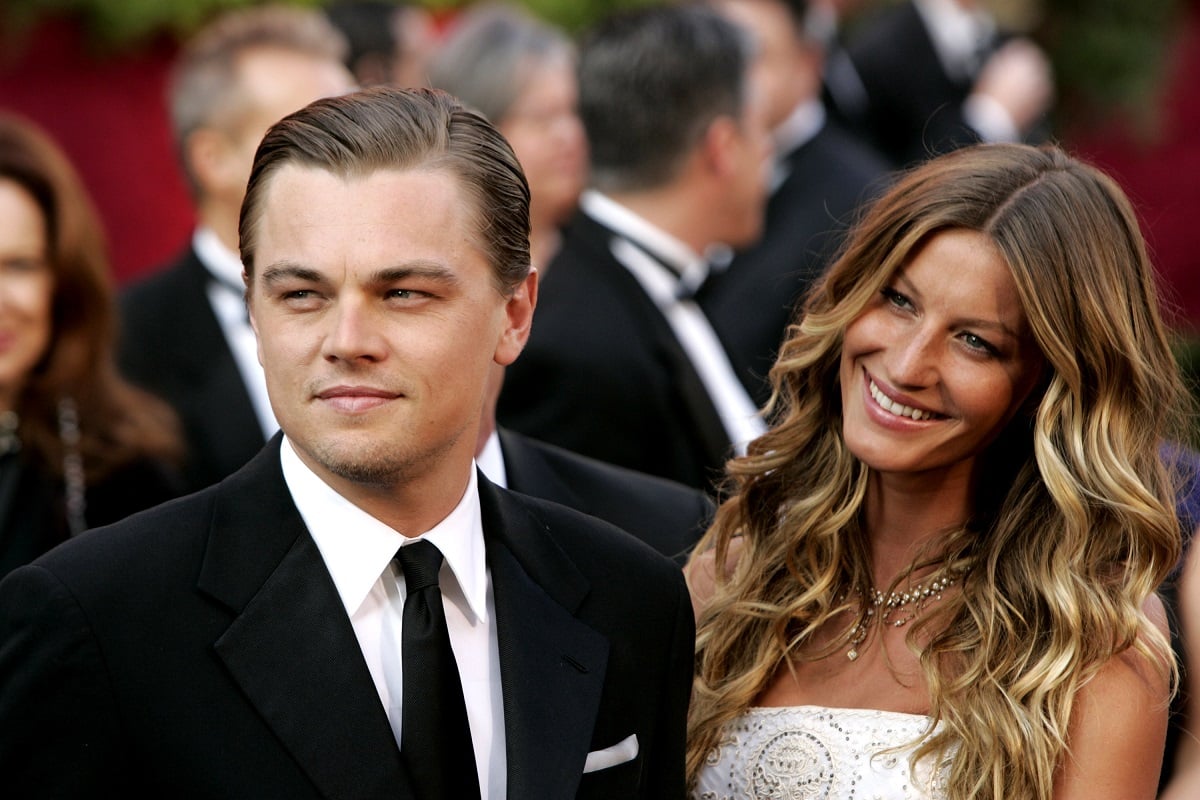 DiCaprio's romantic history consists of a lot of models. He publicly dated such famous runway celebrities as Toni Garrn and Kelly Rohrback. DiCaprio's highly publicized long-term relationship with Gisele Bündchen put him in the spotlight consistently. He began dating Camila Morrone in 2017.
A lot of scrutiny has arisen over the years around the age of DiCaprio's significant others. In fact, many went so far as to declare that he breaks up with women before they turn 26. As for settling down, the actor refuses to answer whether marriage and kids are in his future.
Despite rumors, he never dated 'Titanic' co-star Kate Winslet
RELATED: Leonardo Dicaprio Walked Kate Winslet Down the Aisle at Her Wedding
When it comes to DiCaprio's co-stars, one particular actor comes to mind. After starring in Titanic together, he and Kate Winslet became close friends. More than a decade later, they teamed up once more for Revolutionary Road. But though they play love interests, there's reportedly nothing romantic between them.
"The second we met, we just completely clicked," Winslet told Rolling Stone in 1998. DiCaprio concurred, saying, "She was my best friend for seven months" while filming Titanic. However, when it comes to romance between them, "just the notion of that was insane," Winslet said. "It would have been absolutely like incest."
DiCaprio dated 'Gossip Girl' star Blake Lively
Clearly, dating actors isn't DiCaprio's style. However, he did go out with one well-known one for a short time. In 2011, following his split from girlfriend Bar Refaeli, he was spotted with Blake Lively. At the time, she was fresh off her relationship with her Gossip Girl co-star, Penn Badgely.
Though they only dated for a few months, DiCaprio may have played a role in Lively's larger love story. She and her future husband Ryan Reynolds reportedly went on "the most awkward" double date as friends. "That was the most awkward date for that respective party because we were just like fireworks," he told People. Was DiCaprio that person for Lively? The timing certainly lines up.
He and Claire Danes had a 'problematic' relationship
RELATED: Why Claire Danes Called Her Relationship With Leonardo DiCaprio 'Problematic'
DiCaprio appears to make friends (and form romantic connections) everywhere he goes. However, he famously didn't click with one of his past co-stars. His breakout role in Romeo + Juliet opposite Claire Danes led to his Titanic casting and heartthrob status. For Danes, however, it was a different story.
Danes told W Magazine DiCaprio's looks were "problematic" for her. "I couldn't really have a crush on the guy I was professionally having a crush on," she explained. Though rumors persist that they didn't get along, she said on the Armchair Expert podcast he wasn't the reason she passed on Titanic herself. "I was feeling eager to have different creative experiences, and that felt like a repeat," explained Danes.