Leonardo DiCaprio 'Was in Shambles' Filming Emotional 'Romeo + Juliet' Scenes, So He Started a Ritual
Leonardo DiCaprio was only 21 years old in William Shakespeare's Romeo + Juliet, a 1996 film that reimagined the story as a gangster fairy tale. Claire Danes co-starred as his ill-fated lover Juliet in the Baz Luhrmann-directed movie.
The Montagues and Capulets rolled with guns and vengeance in their hearts, but everyone knows how this saga ends. When DiCaprio and Danes spoke about the project back in 1996, DiCaprio said that some scenes were tough for him. So, he set up a ritual for himself to get in the right mindset for the role.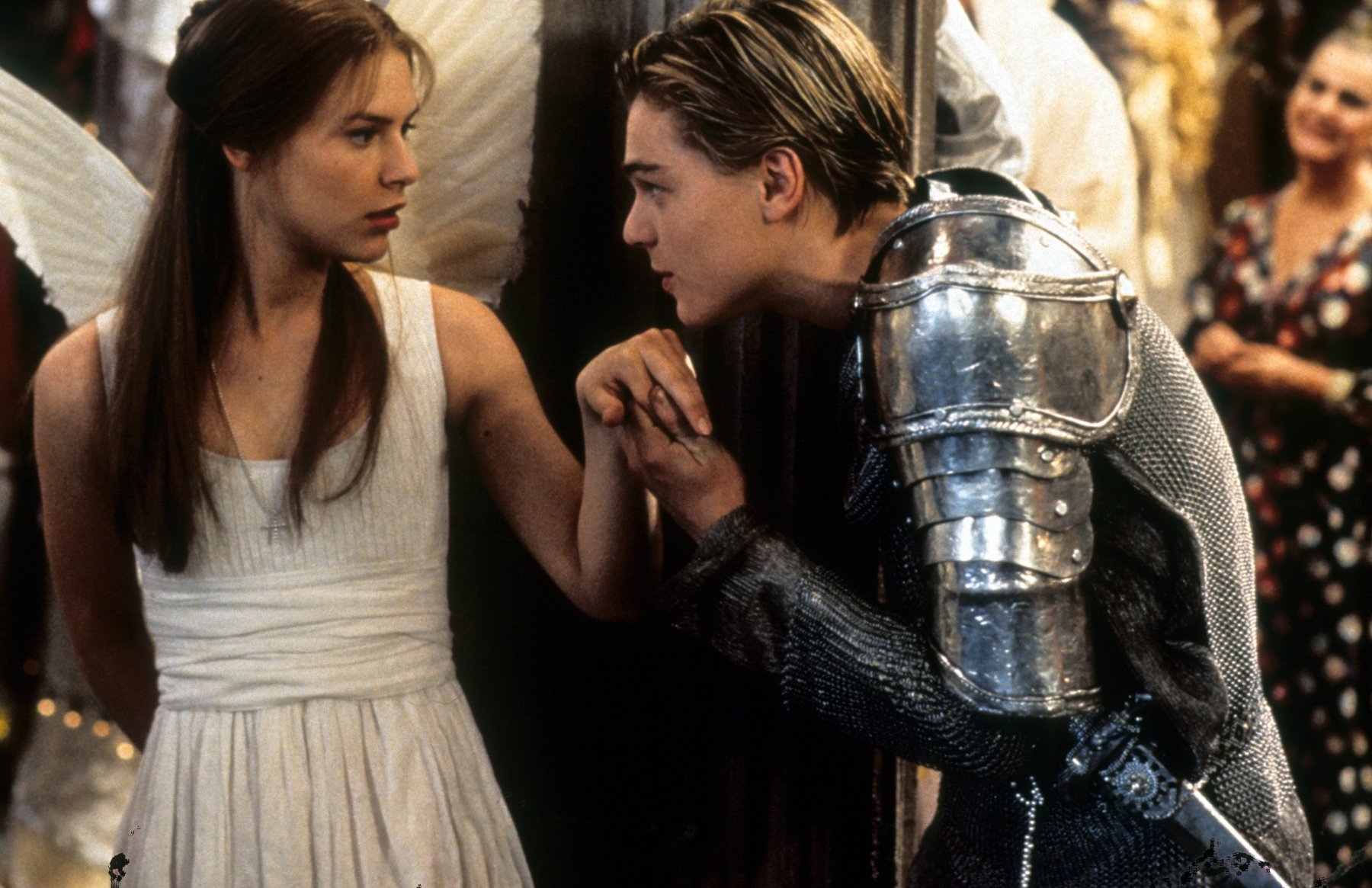 Leonardo DiCaprio felt emotionally 'in a shamble' while shooting 'Romeo + Juliet'
Fans may recall how much turmoil Romeo and Juliet endured in Luhrmann's busy, sometimes violent version of the story. However, they shared a few tender moments, such as the swimming pool kiss.
Back in 1996, DiCaprio, Luhrmann, and Danes spoke with Total Film about the film's tragic ending and some of the movie's other memorable scenes. For DiCaprio, Romeo's death scene wasn't the only one that affected him.
"I had so much emotional stuff to do in this movie, more than any other film I'd done. I mean, usually there's some scenes where you're sort of wrecked and crying, but here, in almost every other scene I was in a shambles," DiCaprio recalled. He explained how the director allowed him to work himself up for a scene to prepare.
"So Baz would understand that before each one of these things, I'd have to have like 20 minutes alone in a corner and I would just visualize horrible things and try to make myself feel terrible."
Claire Danes called death scene 'scary'
In the end, Romeo took the poison because he believed Juliet died. When she awakened from her fake death, she found him lying on the altar. Danes' Juliet then used the gun to take her own life, and the two lay lifeless together.
Danes — who was only 17 — told Total Film the scene felt scary and surreal.
"It was extremely surreal, and in between takes Leonardo was checking his messages, lying on the deathbed on his cellular phone," she recalled. "I was extremely frightened of that death scene and I was finding all sorts of different excuses to avoid reaching the climax of the scene because it was very scary."
She added that she kept trying to stall the entire shoot because of her nerves. Finally, she got through it. "I will never forget the feeling I had living in Juliet's shoes in that particular moment. I can't explain to you how strong the silence surrounding me was, I felt the warmth of the candles and the massiveness of the cathedral, and I felt so completely and utterly alone."
Danes said that it turned out to be a fun experience for her as an actor.
After 'Romeo + Juliet' DiCaprio worked with Luhrmann again
The early '90s proved to be a busy time for DiCaprio, because soon after Romeo + Juliet, he started shooting Titanic. However, he teamed up with Luhrmann once more in 2013 for The Great Gatsby, a musical that encapsulated the director's flamboyant style. Romeo + Juliet is now available to stream on Amazon Prime.